Looking to book an Airbnb? Click here to get $30 off your first stay!
Traveling full-time with our family has been a long time dream in the making. It wasn't too many years ago we were both working 9 to 5 jobs. Full-time travel seemed like a faraway pipe dream. By far the number one question we get asked when people find out about our lifestyle is how do you earn a living on the road. So, how does one make money living on the road? Are we independently wealthy? Are we living off of savings?
It doesn't really matter what WE do, it matters what you are passionate about. But if you really want to know what we do to make money on the road you can read it in our FAQ post. In the meantime, we've compiled this list from doing our own research and asking that same exact question to just about everyone else we meet on the road. Obviously, this is not a comprehensive list by any means but it can be a great jumping off point for your own research. Hopefully, this gets the wheels turning.
Please know that if traveling fulltime is a dream of yours, then there is a way for it to be accomplished. We can completely attest to that since if it happened for us, it can happen for everyone.
The first step is to write out your dreams and goals. What would your ideal digital nomad life look like? Is it living in a custom renovated van traveling from remote location to remote location? Or is it Airbnbing it across Europe enjoying fine dining and exotic excursions? The key here is to determine what your budget would need to be to accomplish your goals and what your income source needs to look like to match that.
My suggestion would be to go through this list and jot down any ideas from the list or that pop into your head. Take time to research each income source thoroughly before making any rash decisions. Always discuss career changes with a spouse or partner to avoid unintentional conflict. Soon, you'll be making money while RVing yourself!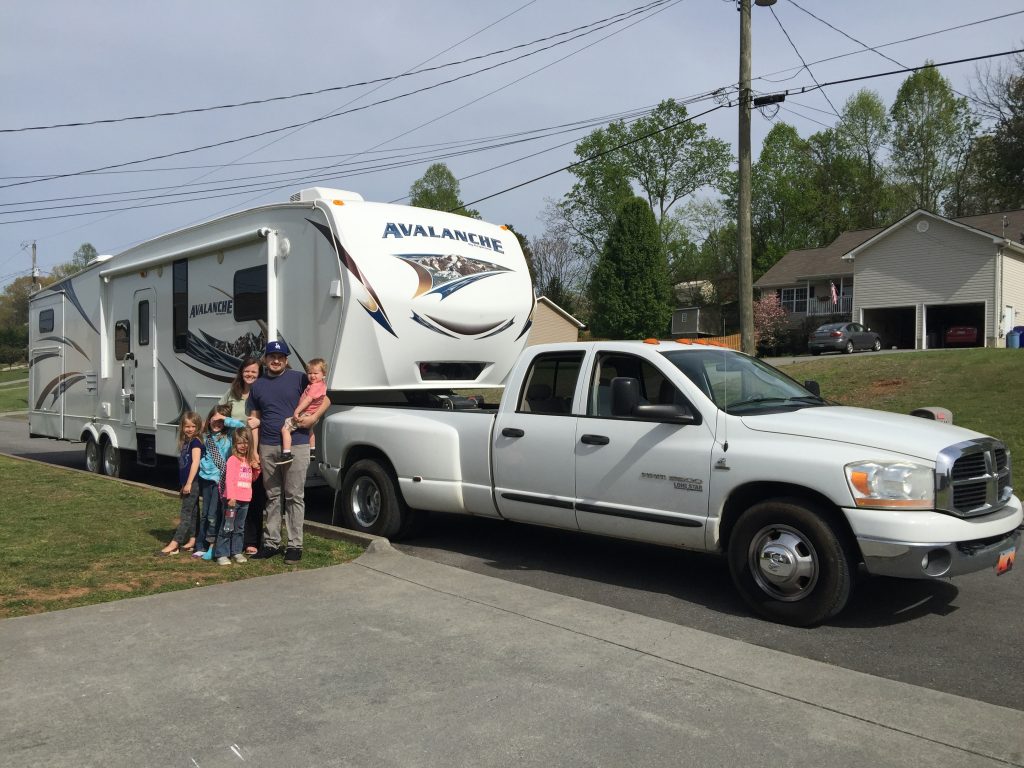 Ways to Make Money Living on the Road:
Freelance writing and editing (Upwork or Pro Blogger)
Law services and consulting
Programming or database management
Web design and development
App design and development
Financial analysis or stockbroking
Social media consulting
Videography (through YouTube)
Personal coaching
Online customer support
Graphic design
Transcribing
Bookkeeping or accounting
Medical coding and billing
Tutoring (Varsity Tutor)
Virtual assisting
Mobile RV repair or handyman
Consulting
Teach English Online (we teach with VIPKid)
Become a Virtual Assistant
Start A Blog
Become A FBA Seller (Fulfillment By Amazon)
Open an Etsy Store
Find a Work At Home Job (or talk to your boss to see if there is an opportunity with your current employment)
Real Estate- flipping, rental properties
Become a Work Camper
Amazon Kamperforce
Regional Jobs (such as sugar beets, or potato harvest)
Campground Host
Virtual Lessons- piano, tuba, or cooking etc.
Start a YouTube Channel
Sell items at festivals or become a carney (we do that too!)
Design T-Shirts for Cafe Press or Amazon Merch
Join an MLM or Direct Sales business
Lyft Driver
Take Photos and sell them- oyster.com, stock photos, flytographer
Day Trading
Become an online adjunct professor
Make and sell your own online courses (Teachable)
Become a travel agent
Motivational Speaker
Seasonal amusement parks and tourist area workers
Musician or a roadie for a band
Freelance production assistant for video producers
User Testing $10 for every 20-minute video you complete
Write online book reviews at onlinebookclub.org
*Traveling Nurse
*Computer Programmer
*IT services
*Content Writer
*Social Media Marketer
*Insurance Claims Adjuster
*Mortgage underwriter
*Book Keeping
We made some serious mistakes in our five-year journey of ditching our 9 to 5. We decided to do this cold turkey with no plan and no immediate income. I highly suggest you learn from our mistakes and start by putting a plan together and working on it part-time until you can make it your full-time gig. This may help ease partners and spouses in the transition as well. Things worked out the way they did for us for a reason and it led us on the path that we needed to be on, but if I could go back and do it over, I'd definitely focus on my side projects and making them into sustainable income sources before just cutting ties with our employers.
Also, don't be afraid to ask others what they do and how they got to where they are. It is helpful to network and ask questions to other digital nomads as they are a wealth of knowledge and are often willing to lend a helping hand when possible.
Are you a digital nomad? What do you do to earn an income- tell us in the comments! Any other ideas we missed? We would love to add and expand to this resource for it to be of continued value for people of all ages and circumstances in life.
See Related Posts:
10 Things We've Learned Traveling Full-time in an RV
MUST Have RV Accessories For Your New RV
How To Buy An RV On Craigslist
Pin This