Yes, we are now full time RVers. We travel full-time as a family in our RV with our four young children (ages 8,6,4, and 2). We are not the first people to do this and we definitely won't be the last to do it either. But, being relatively new to this we get daily questions from friends, family, readers, and followers on any of our social media channels about various aspects of our life as a traveling family. I actually really like the questions. I know they come from a place of curiosity and I love to share how we got started. Hopefully, help others realize it's possible for them too.
See related:
10 Things You'll Learn From Traveling In An RV
How to buy a used RV from Craigslist
How much money I make working for VIPKid
Most of the questions we get are very similar. It's rare to get a curve ball question that I haven't already had before. To help give a little insight into our daily lives I'll answer some of our most frequently asked questions in this post- but I'll also direct you to our other social channels so you can keep tabs on us:
We showcase all of our favorite photos, travel hacks, and destinations on Instagram. You can get the best idea of what we are doing on a daily basis there.
We talk more about thoughts and feelings, frustrations and give real-life updates on Facebook.
YouTube is where you can get an actual inside look at our lives and see what we see from our vlogs.
Our blog is where you will get insider tips and tricks for travel and life in general.
Pinterest is where I do all my travel planning and recipe planning.
Follow us on all these areas because we would love to keep in touch and get to know you!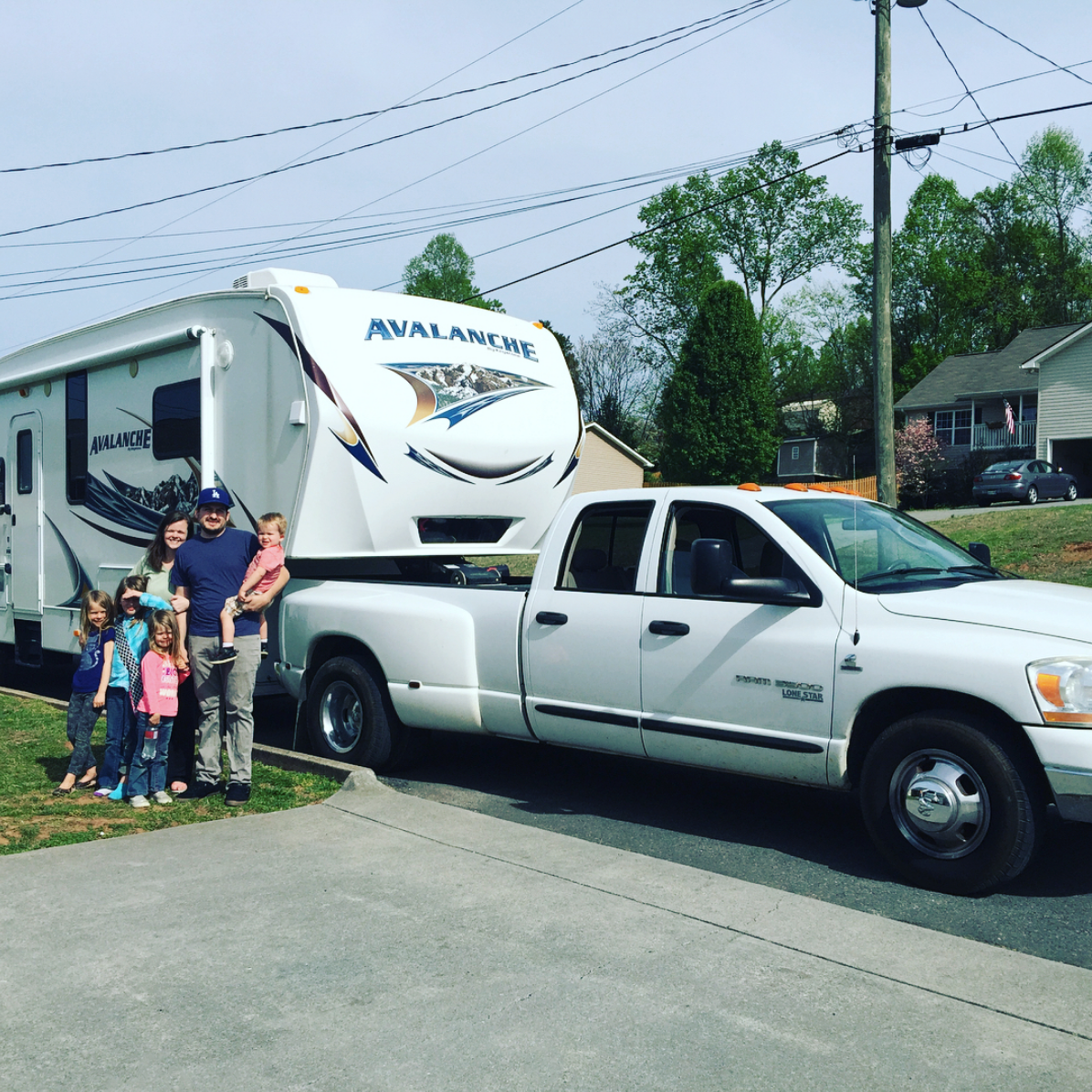 Q: How do you afford to travel? What do you do for a living?
This is by far the number one question we receive. Truthfully, I always ask this question to other full-time families we meet on the road as well. It's always fascinating because everyone always has a different answer. It has opened my eyes to show that possibilities to living location independent are endless. I wish this was an easy question to answer. Whenever we are asked we give the elementary answer because the second answer is way too involved. In the future, we'll probably do a YouTube video with more explanation but to put it plainly Reid and I are serial entrepreneurs. We've tried and failed at a lot of things but because we tried we have also succeeded in some.
We support ourselves through multiple streams of income. Some passive (those are my favorites) and some that we actually have to put time into. We have a couple of investment properties, Reid is a talented web designer, photographer, and graphic designer. I sell doTERRA essential oils (because I'm obsessed with them). We have this blog, we have an Amazon business, and we both teach for VIPKid. It may sound like a lot but truthfully we love all of what we do and we have the freedom to pursue our interests. None of these really take up a lot of our time and we spend most of our focus on family and traveling.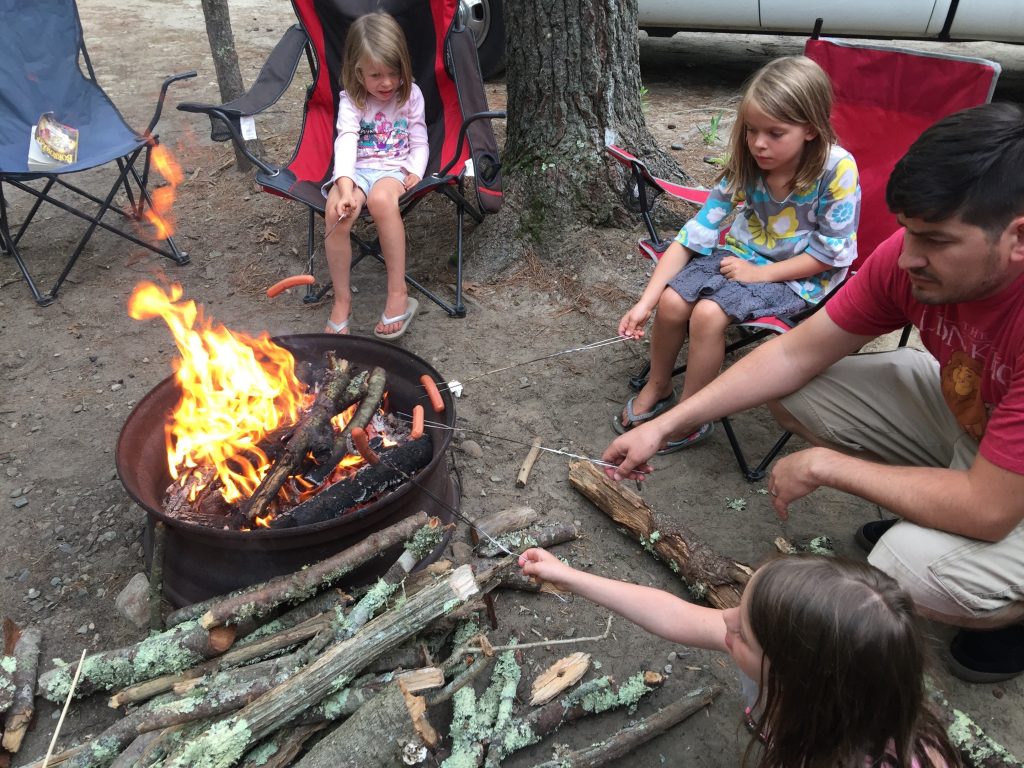 Q: How do you balance homeschooling and working?
Still trying to figure out the best solution for this honestly, but we work a lot of late nights and early mornings. The great thing is that when you love what you do it doesn't feel like work. We enjoy all the projects we work on so it isn't difficult for us to want to accomplish them. We typically do homeschooling in the mornings after breakfast so that the kids have the rest of the day to enjoy being kids. If we aren't traveling they ride their bikes and play near the RV while we work. We regularly switch off parenting to give each other time to work on our projects during the days.
Q: What do you do for mail, health insurance, dentist appointments, well visits?
We are blessed to have a sister in law (if you are reading this we love you Desi!) who is willing to collect and sort our mail for us. She lives just down the street from where we used to live so her address is our home base currently, which works out well. Many people on the road will use a mail forwarding service or get help from a relative. For health insurance we are currently covered by the marketplace which isn't awful, it just only works for emergencies on the road. We will soon be switching to a cost-sharing healthcare co-op. As for dental appointments and well visits, we hit up our regular doctors periodically when we go home.
Q: What do you do if you get sick?
I am so humble and grateful my family has been blessed with good health. We rarely get sick. I attribute this to blessings as well as eating healthy and getting rid of a ton of chemicals and toxins from our home. As you probably read above I'm big into essential oils (contact me if you want to chat more about how to get started using them in your own home!) and we can take care of 90% of our general health and wellness needs at home. If something were to come up that I felt needed medical attention we would visit one of the small clinics at the pharmacy or the ER if necessary. I will say, that if I hadn't learned about essential oils and know how to support my family's health using them, I would have never done this or gone further than 10 miles from my pediatrician. I had major anxiety when my first three were born over them getting sick because I felt so helpless. Now I feel empowered and know how to support my family in a natural way and I am so grateful for it.
Q: How often do you move and how do you decide where you are going?
We usually move weekly, typically on Mondays. At least for now. We'll probably slow down this Fall and Winter but for now, we want to see so a lot and it keeps us moving frequently. We have a general idea of where we want to visit and when we would like to be there but our schedule is pretty fluid. We are always open to new ideas and opportunities and nothing is set in stone. Although some might be bothered by this, we find it liberating. We usually have about a month ahead loosely mapped out.
Q: How long are you going to do this for?
As long as we continue to enjoy it. Our goal is to make it to Alaska next summer and after that, we will reassess. We'll see where life is at that point and where we want to go from there. We've talked traveling international, we've talked living in New York City for a few months, we've talked about continuing to RV. Honestly, who knows what will happen. We also have small children and are understanding that if for any reason we are called to do something or be somewhere we will go and do what we need to do.
Q: How did you decide to become a full-time traveling RV family?
At the time, we were in the process of looking at buying a bigger house. We were "outgrowing" our 3 bedroom/2 bath house with six people and thought we needed to level up. Looking for houses, nothing seemed right. It made us sick every time we went searching and we weren't finding what we were looking for. So, we opened ourselves up to new ideas and opportunities.
I was laying on the couch on a Sunday afternoon while everyone was napping and the idea hit me like a lightning bolt. It was a radical idea to me. At the time I didn't even know that this something people did. In my spare time, I started researching and found out that A LOT of families do this. It seemed impossible at the time but a year later we hit the road! I will say that if you ever feel like your home is too small, start planning to move into an RV. Our home felt like a palace as we planned to move into 300 square feet!

Q: What is your day to day life like?
I love this life so much because there is no day to day. Every day is different, the possibilities are endless and that is just plain exciting. If we aren't out sightseeing or taking day trips our days usually include breakfast with the kids (usually while one of us is working), morning chores, homeschooling and lots of play time. Most places are usually crowded on the weekends, so we use Saturday as our day to clean house, go shopping, do the laundry, clean the truck, etc. Sundays we attend church using LDS meetinghouse locator and take the rest of the day easy. Usually, we are at a place for about a week before we move. We like to use Mondays as our travel days to avoid the weekend traffic.
Q: Do the kids like it?
It really depends on the day. I can tell you they love moving day less than the days they get to explore and do fun things. We are finding more and more that the kids would rather be playing or riding their bikes than sight-seeing. This is not always true, they do get excited about the places we go, but they also need time to just be kids. We make sure to have at least a couple of down days a week and try not to do back to back tourist days. If we're too busy it just wears us all out. If you asked the kids this question, they would say they love it but they miss their friends back home.
Any questions that we missed?? We would love to answer them in the comments!
Products I love in my RV:
P.S.-The ice machine may just be a pipe dream of mine for my outdoor kitchen.