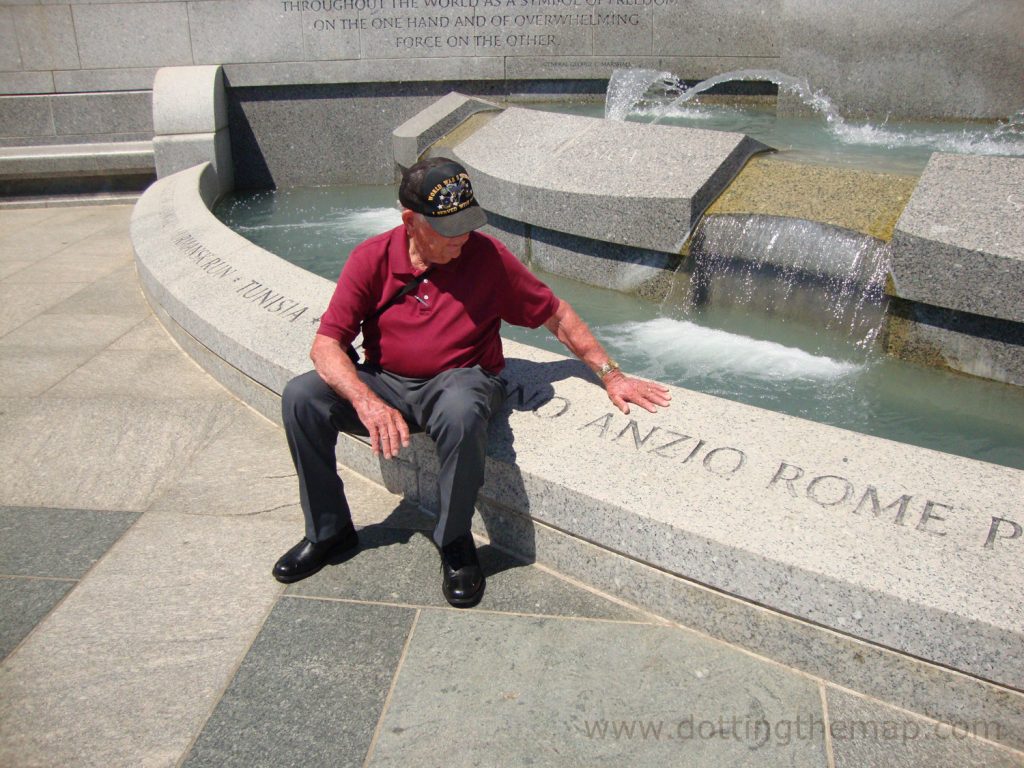 It's a trip that I'll never wish on anyone but inevitably we all have to make at some point. You get the phone call and a rush of emotions come and fly through you all at once. Depending on the family member or the friend it may be a total surprise or shock (those are the worst kinds) or maybe you have been expecting it for some time. Either way you usually are hurting and now you are stuck to rush together and figure out how you can all be together and make it to the funeral.
This is exactly what happened to us a few weeks ago. My grandfather was elderly, 95 to be exact. But overall in fairly good health, in fact I had just talked to him a few days earlier (so grateful). Then we got a call that things had happened and a few days later he passed away. We were left grieving and at the same time we needed to figure out how many of us and how we were going to get across the country in just a few short days. We started checking out airline options first because that was the quickest way obviously but we realized for our family of six the only way that would be possible would be if only one or two us went. If airlines or flights are your desired mode of transportation, please note that some airlines do offer bereavement rates but you need to call to obtain them and in some instances need to show proof.
After looking through our options we realized that renting a van and driving all of us from Tennessee to Arizona was not only the cheapest option but likely the only option. Once we totaled up purchasing 5 airline tickets, renting a van, and three to four hotel night stays it was blindingly clear that even with adding a few nights on to drive (27  hours each way) was a quarter of the cost. And while it may sound awful at first, it turned out to be a huge blessing for our family. We got to visit five new states, the Grand Canyon and we all got to be together to celebrate the life of my dear sweet Grandfather with extended family we never get to see.
So here are some of my tips when booking travel for a funeral or bereavement:
Ask flights, hotel, rental cars everyone before you book to see if they offer bereavement rates. They might not but it's worth asking!
Look and spell out all your options. You never know what may be the best one and it might surprise you. Have an open mind. That's what we did and it ended up being an amazing trip we will remember forever.
Talk to your employer about bereavement leave and use it. Also clear your schedule. There are very few things that cannot be rescheduled and almost everyone is understanding to a loss in the family.
Try to add some leisure to your trip, because there is not any better way to celebrate a life than to enjoy yours. Savor each and every moment of life as it goes quickly and all that are left in this life are memories.
Do you have any other tips to share when traveling on bereavement?