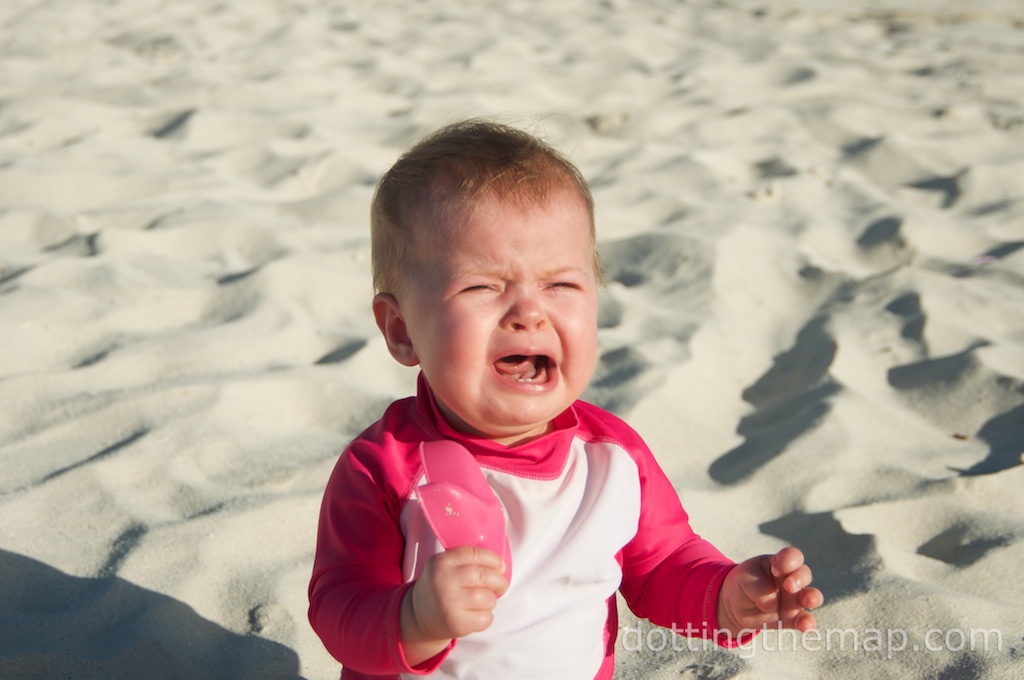 It's so close to beach season, I can feel it. In fact we are packing our little family up on Friday and heading to the Alabama Gulf Shore and are pretty excited about it. It's getting to be Spring Break season and then we will shortly segway into Summer. Which means families everywhere will be making a beeline for the coast.
Babies and toddlers tend to adore the beach. A vast array of sand to play in and eat, an ocean to splash in, delicious snacks to binge on, and of course a coveted beach towel snooze make up the perfect day in a little one's mind. But as with everything that comes along with owning a baby or a toddler it can be a lot of work.
A few tips for taking small children to the beach:
Always put sunscreen on them before leaving the hotel or by the car. Once you get those kids on the beach then they are covered in sand from head to foot. It makes it impossible to get a good coat on them. Also it's easy to get distracted with setting up camp or playing and forget to do it altogether.
Bring baby powder to use as an easy way to dust off sand before getting into the car. Ideally you will hit up the showers but sometimes you are in a hurry or they are just too far to trek to, sprinkle baby powder on legs and feet and sand comes off easily.
Don't forget the hydration! It's easy to forget to drink at the beach because you are surrounded by water! But nurse or give extra bottles and bring water bottles. You need to drink 50% more than you normally do when at the beach.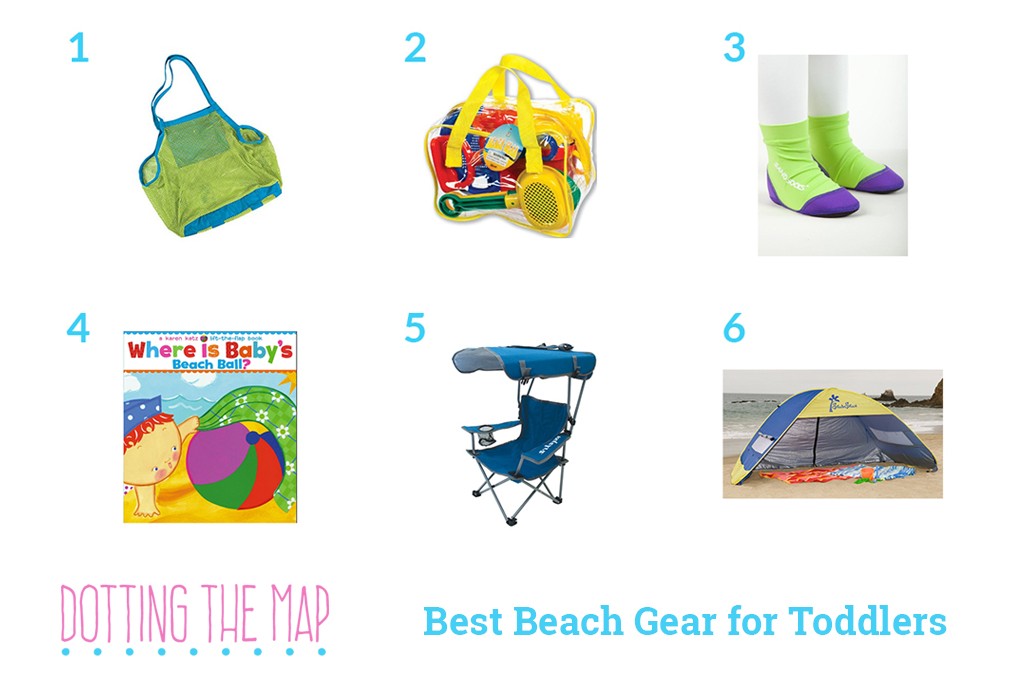 Here are a few great products that make going to the beach easier with kids:
1. Mesh No Sand Beach Bag
This bag is amazing. I hate when my beach bag has a thick layer of sand on the bottom. This bag lets all the sand fall through so by the time you get to your car it's returned to it's proper home on the beach.
A cute little set that makes it easy to travel with. Throw in your car or your suitcase and hours of fun for babies and toddlers- good for fine motor skills too!
Not only do they provide protection from UV Rays but also from sands, rocks and shells.
4. Where is Baby's Beach Ball? By Karen Katz
This is a fun and cute book to read to your baby on the way to the beach or before. It's cute and engaging.
My toddlers all love to have their own little chair and I love that this one is portable and has it's own shade canopy. Plus it will come in handy in all sorts of different settings including soccer games, camping and cookouts.
It pops up in two seconds and provides shade for kids while still allowing them to play in the sand and it's easy to move around and put away.
What sorts of tips do you have for when you take toddlers and babies to the beach?
*This post contains affiliate links. By using them you help fund this website!!!