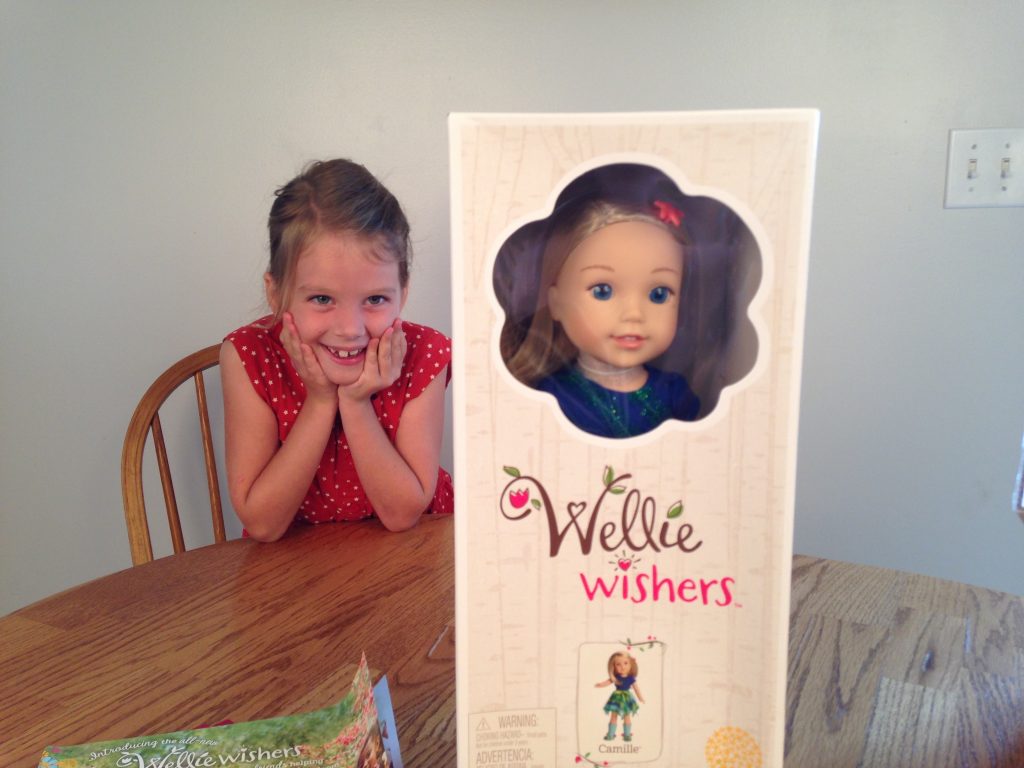 My oldest is obsessed with all things American Girl. I am serious, straight up obsessed. She spends hours and hours pouring over the American Girl magazines, reading the books and when she gets a chance watching American Girl YouTube videos. She would have her own doll, but I really wanted to wait until she was older (she's 6 years old) and she could prove that she could take care of such a special and expensive doll.
Check out this video of us visiting the American Girl Store in Mall of America for the first time:

So when American Girl sent me an email letting me know Wellie Wishers were going to be hitting the shelves soon at the American Girl Doll stores, you understand why I HAD to take a second look. The idea behind Wellie Wishers are they a series of dolls that are slightly smaller than the average American Girl Doll (slightly cheaper too by $20) and geared towards girl's ages 5-7. There are five cute dolls to choose from and their biggest wish is to be good friends to each other. T
When I got the news about the new line of dolls we went straight to the website to check it out together. Sadie squealed with delight and immediately deemed Camille to be her favorite because she looks just like her. I decided to keep it a surprise that she would be getting Camille in the mail soon so we could capture her unboxing her very first American Girl Doll on video.
Here is the video of Sadie unboxing her VERY FIRST AMERICAN GIRL DOLL EVER!

And of course the Christmas list is already growing with the idea of getting her own pair of wellies, the charm bracelets and all the rest of the Wellie Wishers book! If you have a little girl ages 5-7 you really should check out this new collection!