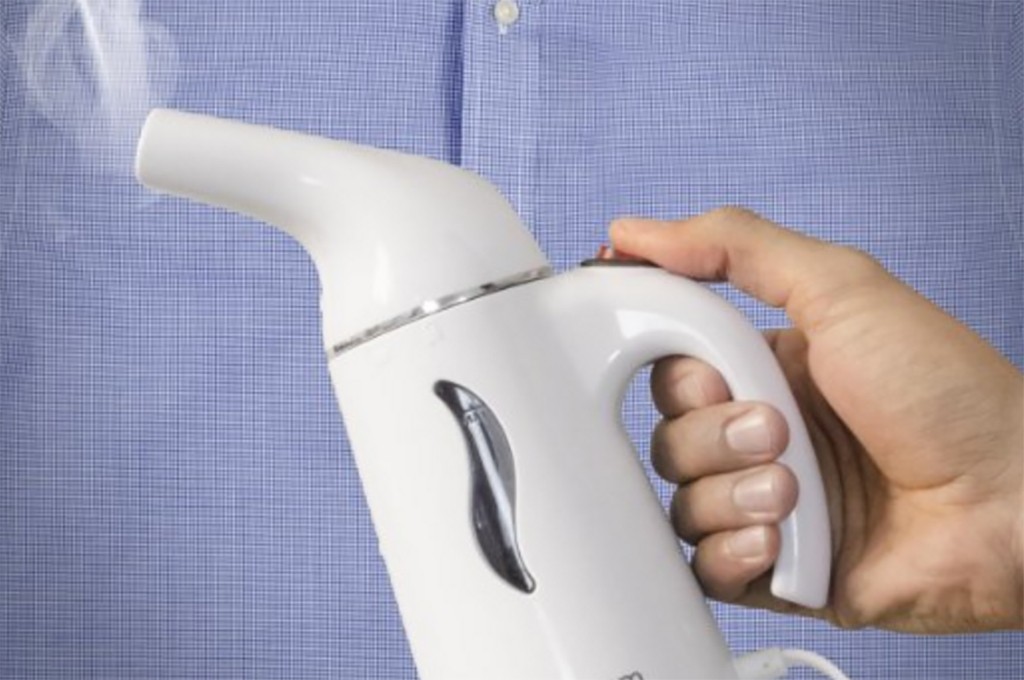 Even for the best packers, wrinkly clothes are a reality when traveling. Simple fix right? Almost every hotel room has an iron and ironing board in room. I've even used a few of them, when I could get over all of the stains on the in room ironing board. Many hotels have send away service for getting clothes pressed too, my experiences with send away services have been great, but most of them are at least 24 hr turn around. So you're back to the ironing if you need your shirt sooner than that.
Lately, it seems that the first thing I do when checking into a hotel room is run the hottest shower I can and hang my shirts up on the shower rod and hope it gets hot enough to get rid of the wrinkles. I feel bad for wasting energy, I feel bad for wasting water, but lets face it. When you're traveling you shouldn't have to spend your time ironing clothes, right?
Finally I decided to look into better options for traveling and I found portable steamers. I knew that traditional garment steamers existed, but I thought they were all huge. I had no idea that there were smaller ones. After doing due diligence on Amazon I finally decided on the Pure Enrichment small fabric steamer, which is small enough to pack in the corner of any bag. It also is more energy and water efficient than my previous methods. The best part? It works.
Check it out on Amazon: Pure Enrichment PureSteam Fabric Steamer – White
This post has affiliate links, but the opinions are truly my own. I really love my steamer!