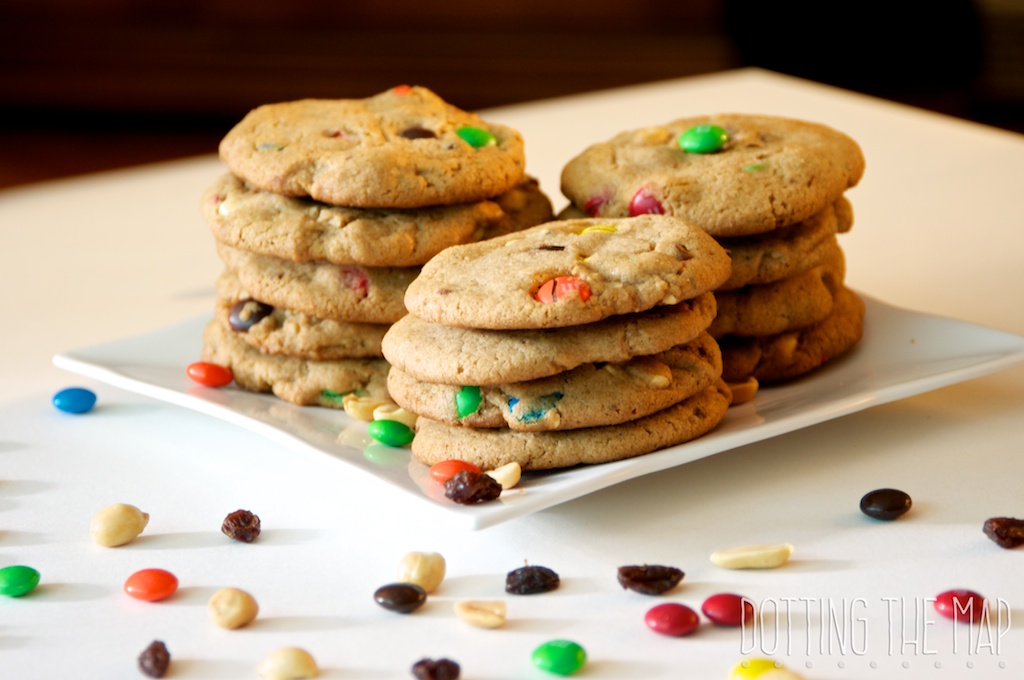 It's summer! Time for hikes, camping, road- trips, airplane trips, and trips to the pool! This cookie is perfect for all that is mentioned as it is full of protein, whole wheat and you don't feel as guilty feeding it to your children.
I didn't actually use a pack of trail mix in this cookie recipe because I was worried it might add to much salt. Instead I just picked my favorite components from trail mix and added them in. It's a very versatile recipe and you can decide how much of each add-in to put in. Use some creative liberty! I added way more m&ms then raisins to appease my sweetheart, so feel free to adjust and change the amounts and items to add!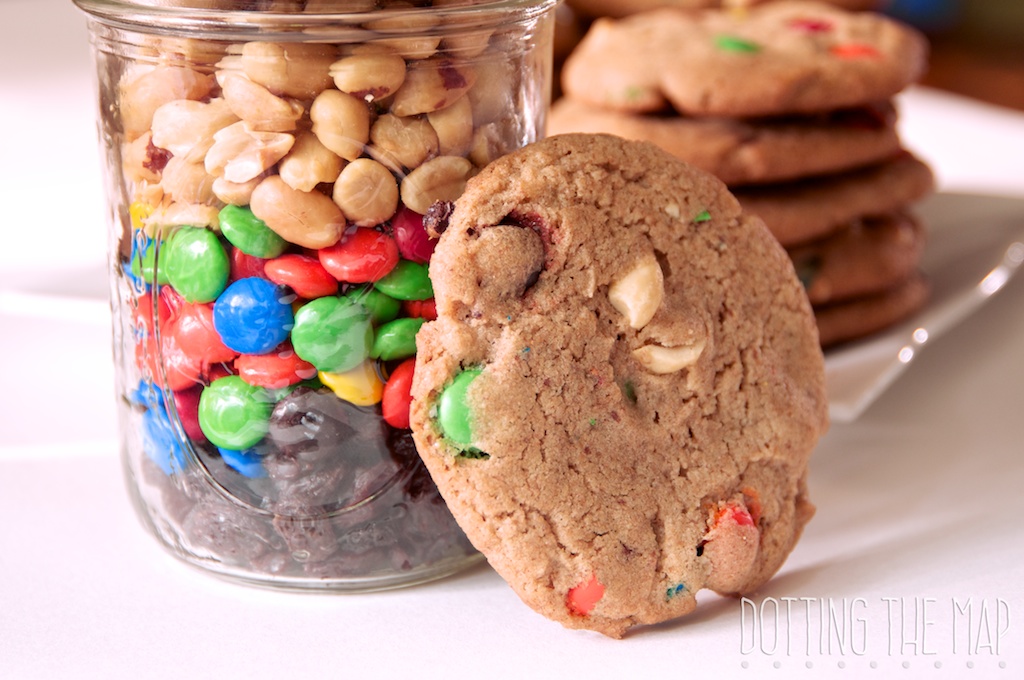 Whole Wheat Peanut Butter Trail Mix Cookie
(adapted from Better Homes and Garden Peanut Butter Cookie recipe)
1/2 cup butter
1/2 cup peanut butter, softened
1/2 cup granulated sugar
1/2 cup packed brown sugar
1/2 teaspoon baking soda
1/4 teaspoon salt
1 egg
1/2 teaspoon vanilla
1 1/4 cups whole wheat flour (white flour can be substituted)
1/2 cup Raisins
1/2 to 1 cup M&Ms
1/2 cup peanuts
Beat peanut butter and butter with electric mixer on medium for 30 seconds. Add sugars, baking soda and salt. Beat until combined. Add egg and vanilla and beat in  flour with mixer. Add trail mix add-ins. Cover and refrigerate for an hour or easy to handle.
Preheat oven to 375. Shape dough into 1 inch balls and flatten on cookie sheet. Bake about 8 minutes.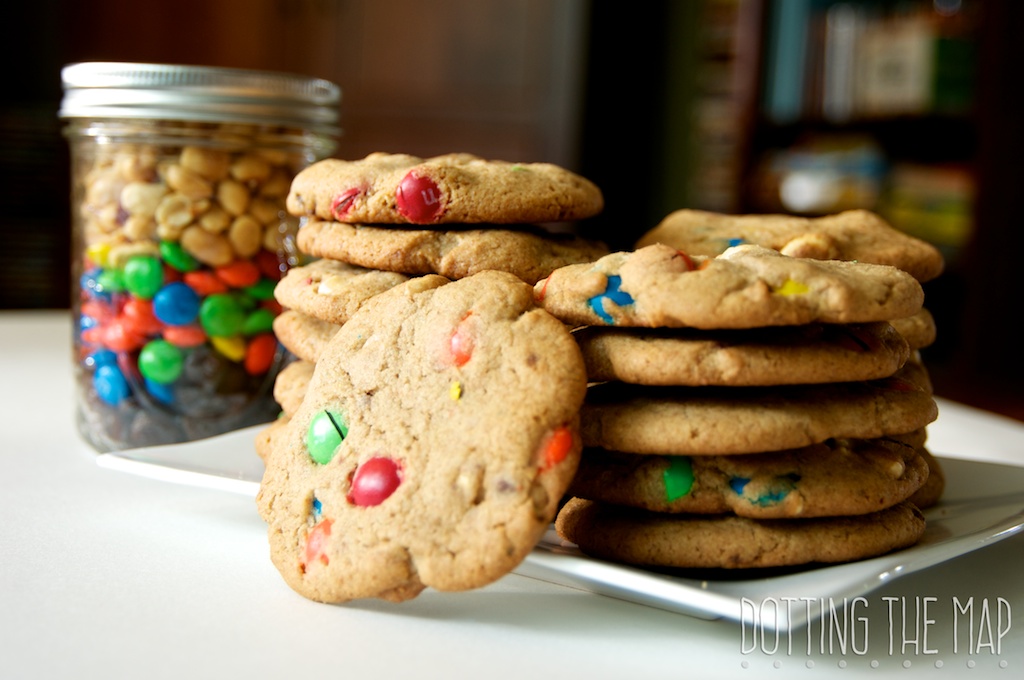 These cookies are so moist and tender and full of different flavors that it just works. Pack them up for movie night in the park or for a quick hike through your favorite trail. They are a one-handed treat that you can enjoy stirring your boat or while reading a map. Super fun change-up to your average cookie.