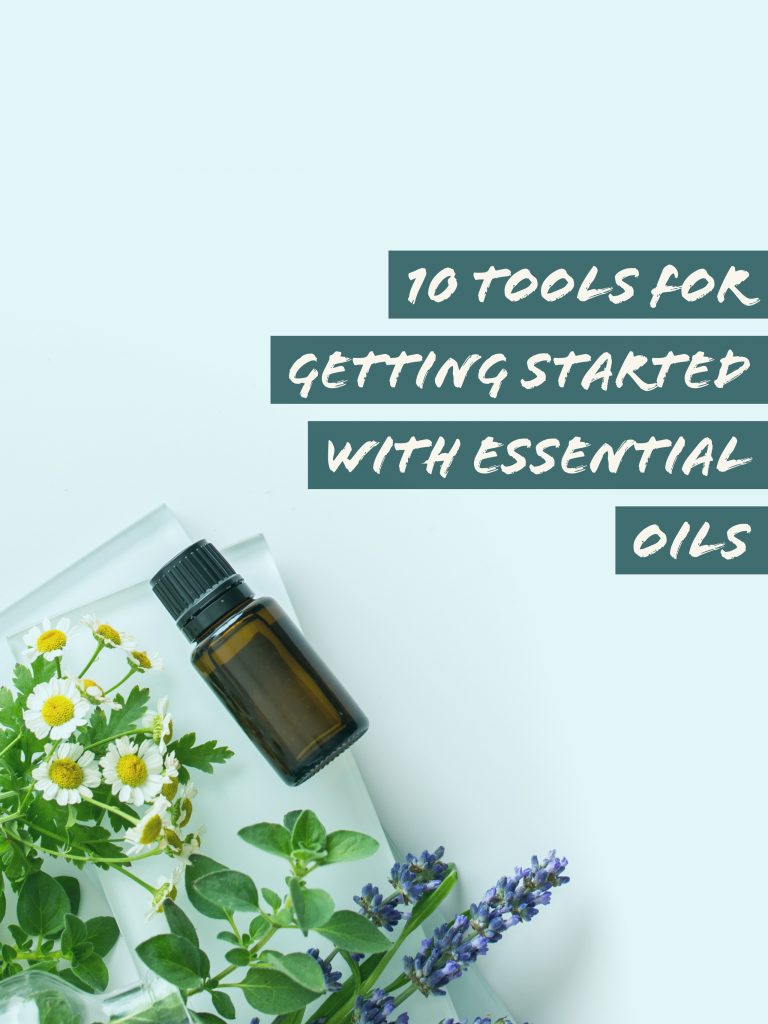 So we all know how I feel about essential oils. I absolutely love and adore all the things they have done for me and my family. I have seen our overall health and wellness take a complete 180 in the past year. It's a blessing. I also love that whenever something is up with my kiddos the first thing they request is oils. It's always our first line of defense in our home and of course we don't travel without them.
The essential oils by themselves are great, but there are some tools that will make life easier and help with any learning curves associated with them (of course if you ever need any help getting started with essential oils are have questions on how to use them I am here to support you!). I wanted to put together this blog post as a handy reference for those who may be getting started with essential oils or just need some good tips and ideas on how to make them more accessible in their home. After all friends knowledge is power (enter fist pump emoji here).
And of course I want to let you know you don't need all this stuff, especially right away. Maybe the first book, but really the main key is getting the oils into your homes and using them to bless and benefit your life. A good mentor and support is also key which hopefully the person who signed you up is  fulfilling that role if not I am always happy to help (any chance to chat oils and make a friend!) These are just awesome bonus tools.
Here are my top ten tools for getting started with essential oils:
Essential Oils and Emotions
If you are looking to essential oils for the aromatherapy properties aiding specifically in emotional support this book is a go-to for help and guidance.
Rollerbottles
It's important to dilute certain oils for skin sensitivity and because certain ones are more caustic. If you are interested in making your own blends or pre-diluting your oils this is important. It's also really easy to keep around for topical application.
Glass spray Bottles
These are so convenient for making homemade cleaners, diaper sprays, bug spray, air fresheners and even body sprays. So much fun to do all the neat DIY essential oil stuff and these are a must for them!
Extra diffusers
The more you get into essential oils the more you want them around you all the time. We have a diffuser in every room but especially all the bedrooms because regardless to stop seasonal threats sometimes it's nice to have a calming and relaxing blend at bedtime. Especially for the kids. I love the ones that are sold by the company I trust to buy essential oils from, but for travel or the kids room I also love these inexpensive options that change color (see my full review here).
Carrier Oil
So important to have carrier oil on hand! Not only to dilute your oil but also in case you ever accidentally get peppermint in your eye! Ahhh it's like acid! Don't ever use water just use your carrier oil of choice and swipe it over your eye. My carrier oil of choice is fractionated coconut oil, because not only does coconut oil have it's own set of healing properties but it doesn't stain clothing either. I recommend buying it from the company I buy my essential oils from contact me and we can chat!
Essential Oil Case
Once you get started with essential oils you won't ever want to be without them. Traveling with essential oils is a must. Check out this super cute case for easy travel and with style! And if you want to get my free guide for healthy and happy family travel with essential oils please click here to get it!
Essential Oil Shelf
Once you start to build a collection you are going want to have a place to keep them. I always suggest keep the oils around the house where you will remember to use them and also where it is convenient to use them. Keep some in the bathroom that you will use there, in the kitchen, in the family room, etc. But I like to have a station too where I keep all the rest that are used here and there. I love this cute shelf that displays them in a pretty way and also out of the way of kids.
Car diffuser
Road trips are a prime example of when you need a grounding blend or a calming blend. Especially if you have multiple kids in tow. Car diffusers are a great way to promote the calm and peace or if you have someone that is prone to occasional motion sickness peppermint, ginger or digestion blend are great to diffuse as well.
Glass Water Bottle
There are so many great oils to add to your water for detoxing, metabolism support, cleansing, or just because they taste great. But one thing you need to know is that they do not mix well with plastic or styrofoam. You want to use them with glass or stainless steel. This is a great bottle to keep on hand for on the go water oil blends.
or Stainless Steel Water Bottle
These are just some suggestions on jumping right in to your essential oil journey. You can also follow me on instagram @dottingthemap or @theoilrockstar as I give tips and tricks with using essential oils. If you ever have any questions on essential oils or would like to get started with someone who offers full mentoring and support please contact me and we can help you get set up!
This post contains affiliate links. If this article was helpful for you, please consider using these links!