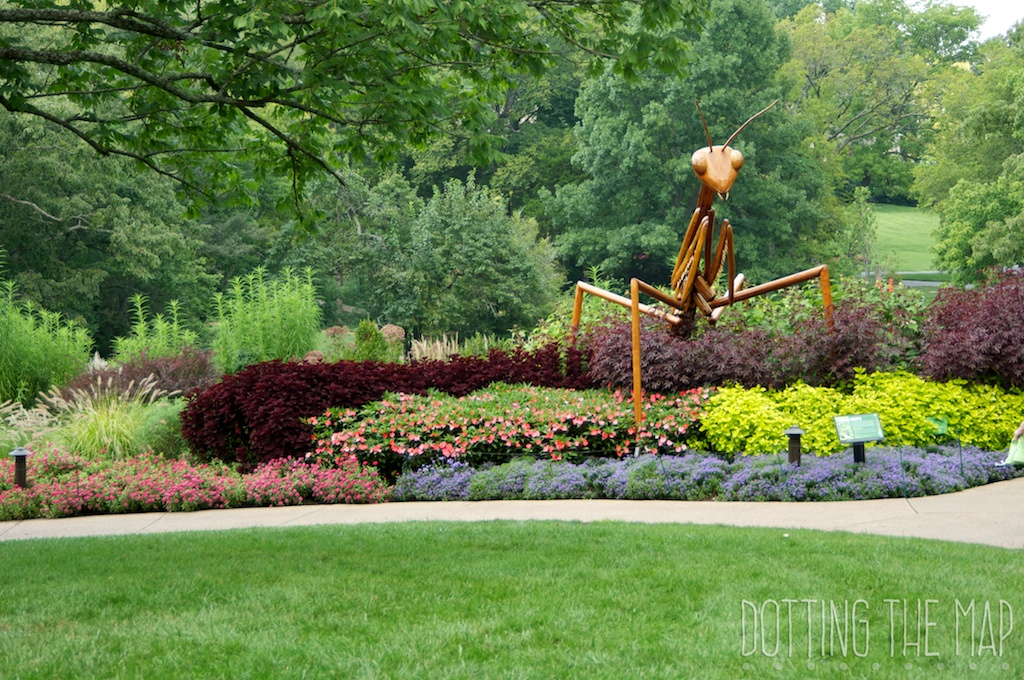 On our recent visit to Nashville, Tennessee with kids we were looking for something fun and educational to do with them that was a little outside of the box. While researching places, Cheekwood Botanical Gardens and Art Museum kept coming up as a fun and unique place to visit. The idea of a large open space with scupltures and things to climb all over seemed just the ticket for girls who had been stuck in the car for three hours.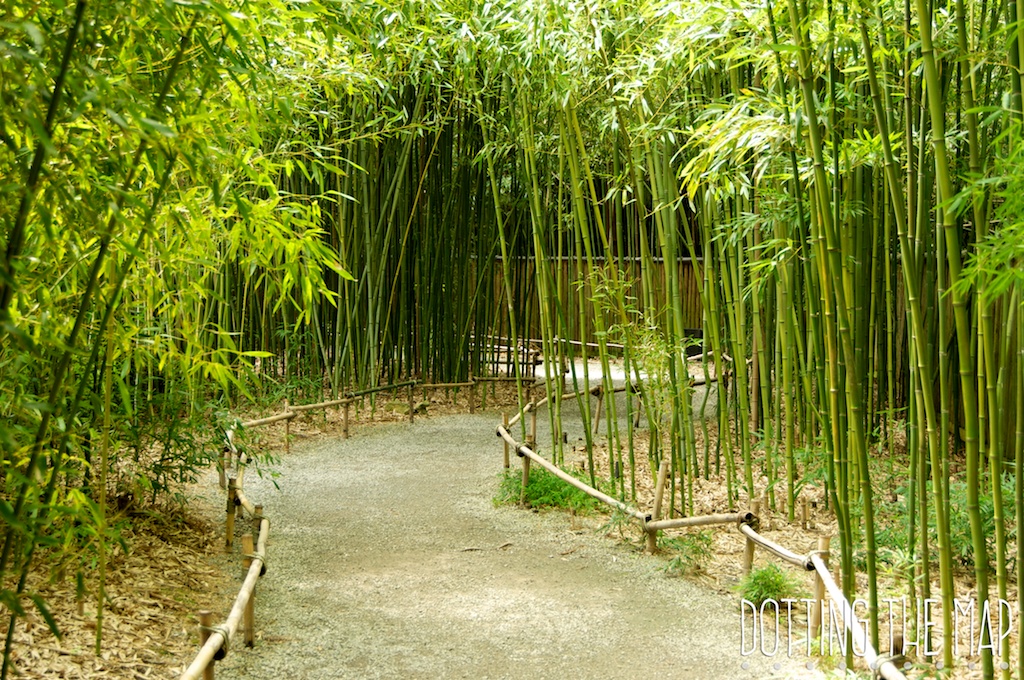 Cheekwood Botanical Gardens and Art Museum is located about 15 minutes outside of downtown Nashville. It's nestled on 55 acres of beautiful estate rolling hills, green countryside and irresistible views of mountains. You will want to allow yourself at least two hours of time to explore the estate and at least another hour for the art museum.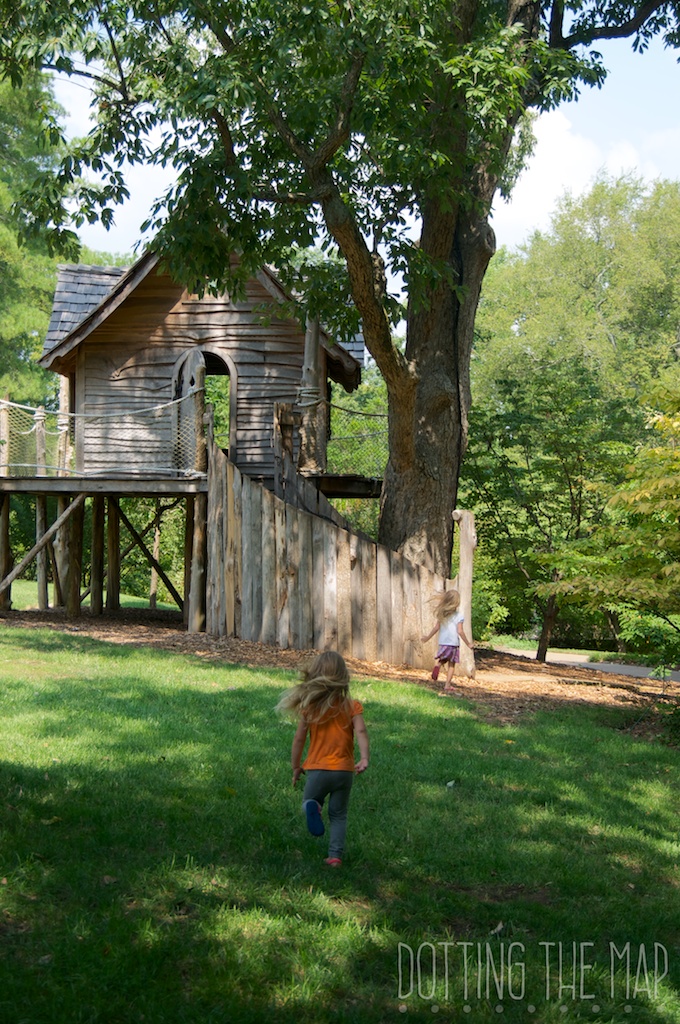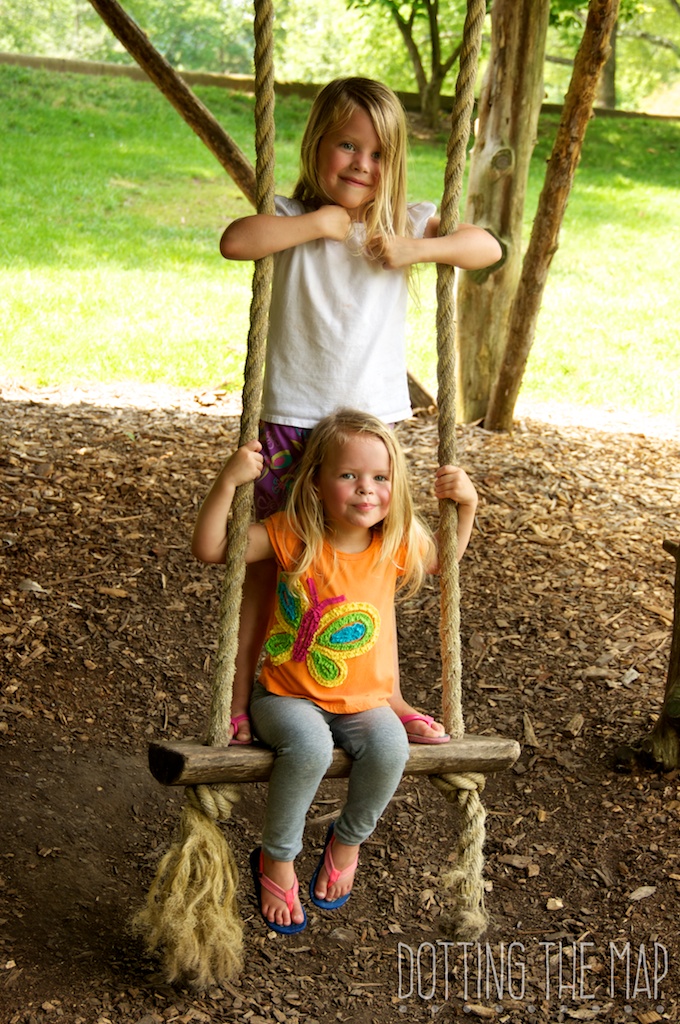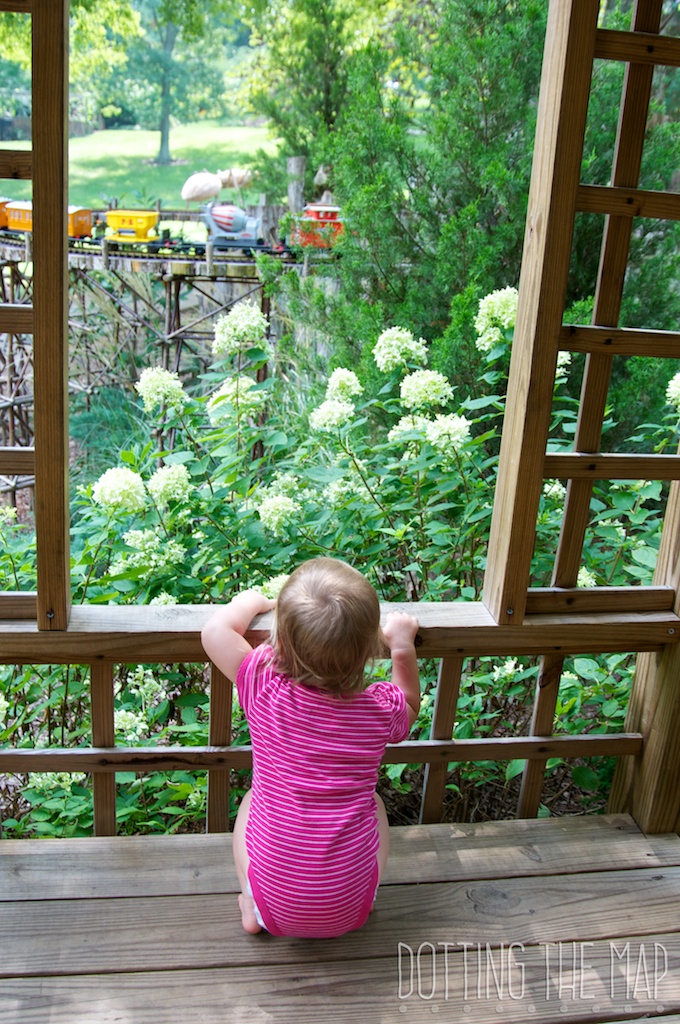 We absolutely loved wandering the gardens and admiring the natural beauty and all the fun and interesting art sculptures and artifacts along the way. We loved the fact that there was something for everyone to enjoy. We had to tear the girls away from the two-story treehouse and the trains. Reid and I enjoyed the Japanese garden and the beautiful winding trails dusted with flowers and plants.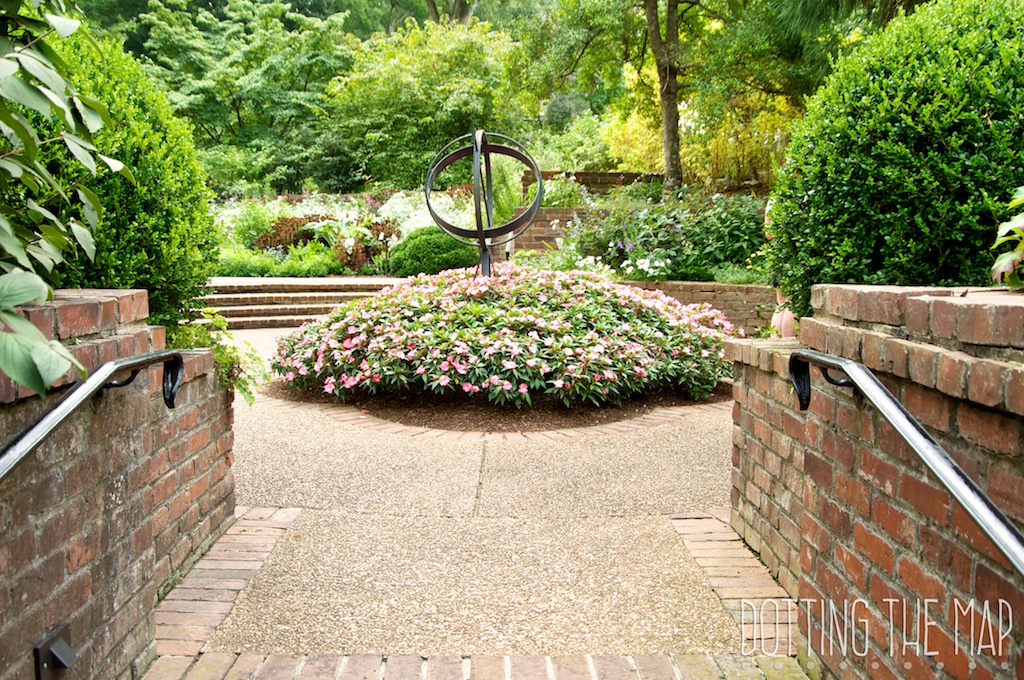 The art museum which is the former residence of the Cheewood family has been converted into a museum that is included in your Cheekwood admission. It was built in the early 1900s and is reminiscent of a British manor built in the same time period. The first floor tells the history of the Cheekwood family while the second floor you pass through beautiful rooms with decorative art displays, which also means it makes for a great history lesson for children. The top floor holds a contemporary art display and while we were there it featured Andy Warhol's flowers which was an added bonus.
A few tips for visiting Cheekwood Botanical Garden and Art Museum: While the museum and gardens are handicap accessible there are certain trails and pathways that are difficult to navigate with strollers and wheelchairs due to rocky paths, narrow walkways and stairs. There are usually paths to avoid these areas so ask for a map from the visitors center. There are shuttles during normal business hours that can take you up to the museum. Picnics are welcome on the property and there are a few tables located throughout or you can bring a blanket if you wish. Although no food or drink will be allowed inside the art museum. Also it's important to note that no pets unless they are service animals are allowed.