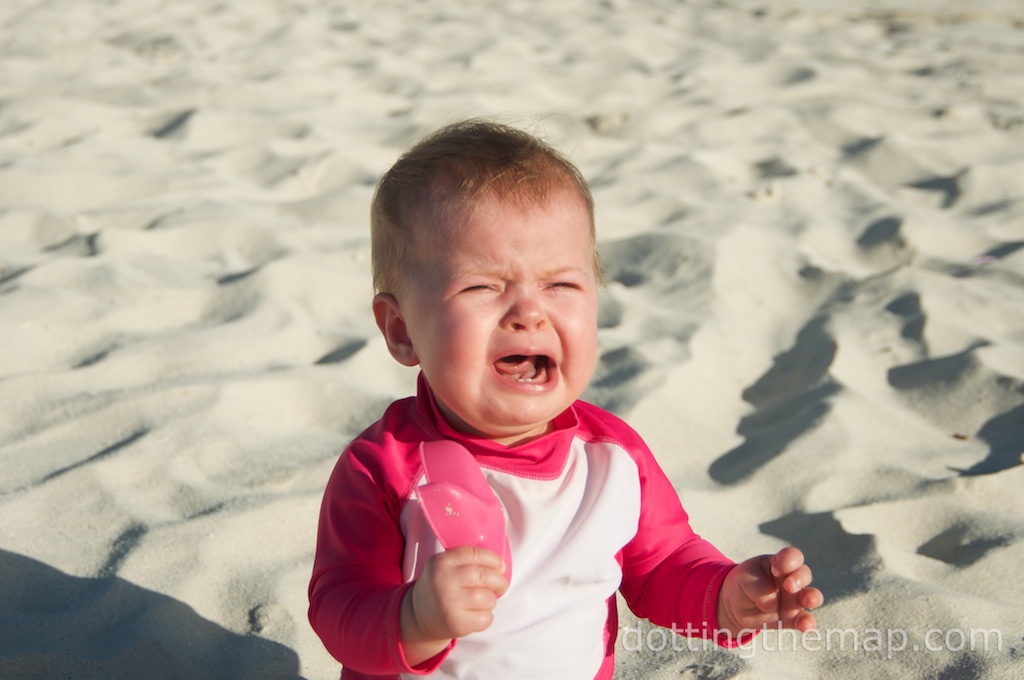 There's a phenomenon that happens in the social media realm and the blogosphere quite often. You know what I'm talking about. Typically everyone is guilty of it every once in awhile and I'm afraid I am too. We dress up real life to make it look our Sunday best when truthfully it's sweat pants and messy hair.
As it pertains to this blog and my instagram account– it is most definitely the case. You get to see our happy and fun moments. You see the beautiful scenery and luxury hotel resorts. You see me being your biggest cheerleader. Go travel, I say! Bring your kids! It will be lovely and go off without a hitch! This is not real life.
What you don't see is pictures of me desperately trying to calm a tired, fussy baby on the third leg of a flight after we had just walked a mile in the airport. You don't see pictures of me yelling at Reid in the airport because I'm overly stressed about keeping the kids happy, fed, rested and not peeing their pants all the while not missing our flight. You don't see pictures of us sitting in the hotel room at night, not enjoying the local nightlife because we have sleeping children. You don't see pictures of Reid questioning why we decide to bring our kids… on each and every trip we have ever taken them on.
Nobody wants to see pictures of the bad times. But they happen. Regularly. Granted, it will get way easier when they are older and more self-sufficient and need less sleep. But this is real life. This is my life. Kids are my life. The truth is, it is WAY harder to travel with kids than without. We do see way less. It is more stressful. It costs more. It's frustrating. Sometimes it's not as fun. These are all truths. It's not as glamorous as maybe my instagram feed makes it seem.
But the pictures you see are real and there are some truths to it. Sometimes it's awful but sometimes it's magical. Just like at home. I remember my friend Keryn Means once said something like: "I'm going to be at home with my kids and dealing with them anyways, might as well be in Europe." I feel the same way! If I have to deal with a tantrum that day at least we all can play at the beach together later! So in short, please know that even if I make it look "easy", it's really not. I get anxiety, I stress, and there are meltdowns from all- not just the kids. But it creates some amazing memories and for me is way less cause for anxiety then leaving them behind!