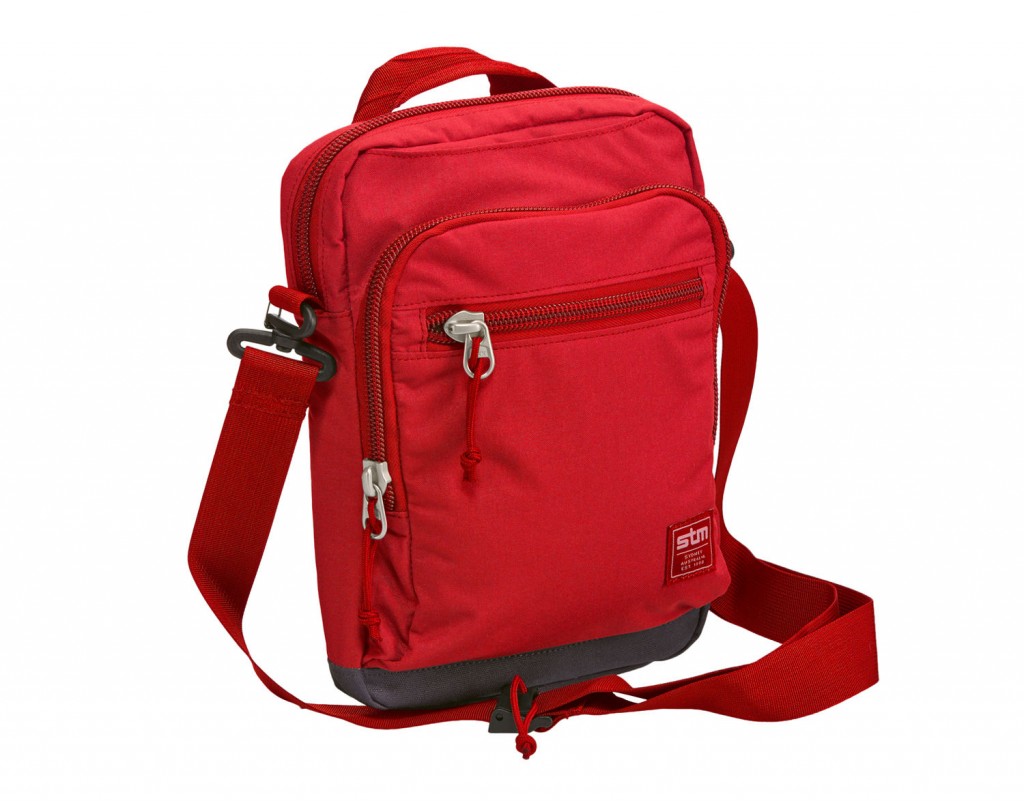 Whenever I travel with my kids there is a lot of bags and gear to keep track of. Sometimes it's very irritating. I love love love our Petunia Picklebottom backpack diaper bag. It has traveled with us on more than 30 flights and has stayed in great condition. My one biggest pet peeve is sharing the diaper bag and keeping my iPad in it. I hate that it's floating around in there with diapers, snacks and juice boxes. I also hated how hard it was to find my phone, my head phones, and my wallet in an overstuffed diaper bag.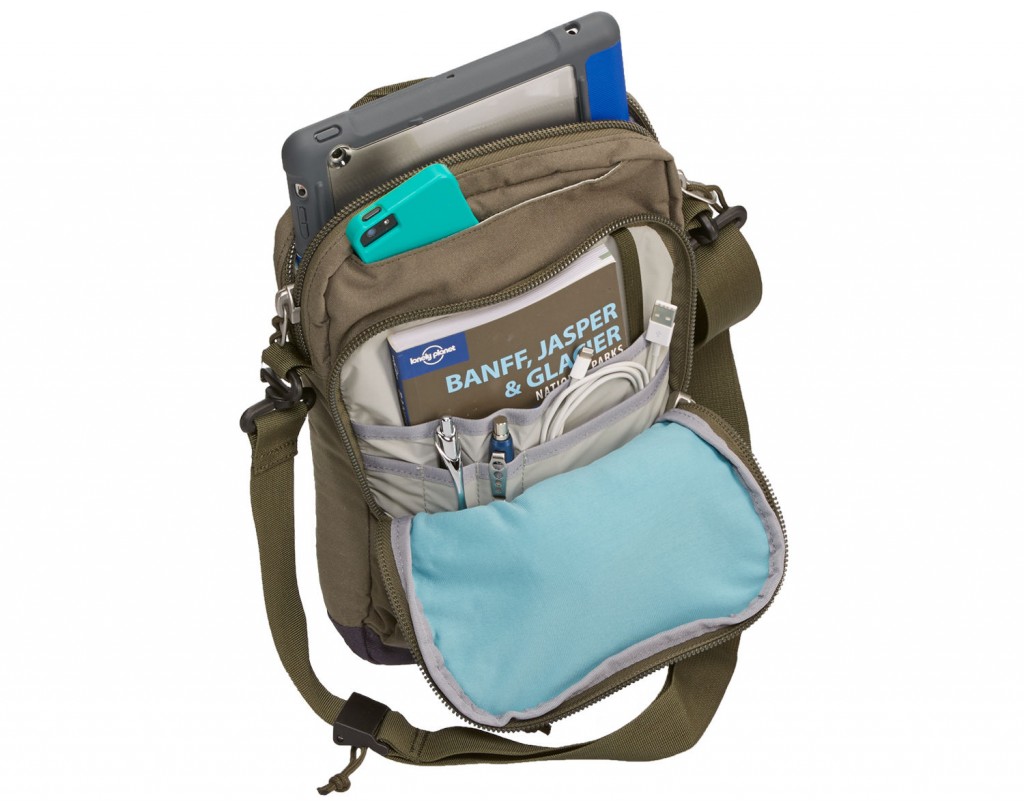 When I first saw the Link shoulder bag from STM Bags I knew it was seriously the solution to my problems. It sounds super cheesy but it's true. My diaper bag is a backpack and when you are holding a baby going through security it's hard to rifle through it for your passports. This bag is on my shoulder and holds all MY stuff. No baby pacis, toys or books. Also it's so easily accessible and easy to keep organized. Plus it just looks awesome and even matches my diaper bag.
I highly recommend this bag to everyone I meet and come in contact with. I've gotten so many compliments since I started boarding the plane with this beauty and I actually use it for day to day use as well. Another thing I love is that it comes with a tag that you can register your bag so that if it ever gets lost the finder can locate the information and get it back to you. Obviously it's not a guarantee but it's a nice feature. A little insurance for a distracted mama with three kids and a bunch of stuff to keep track of.
*** STM provided the link bag for us to review but the excitement and opinions are all our own