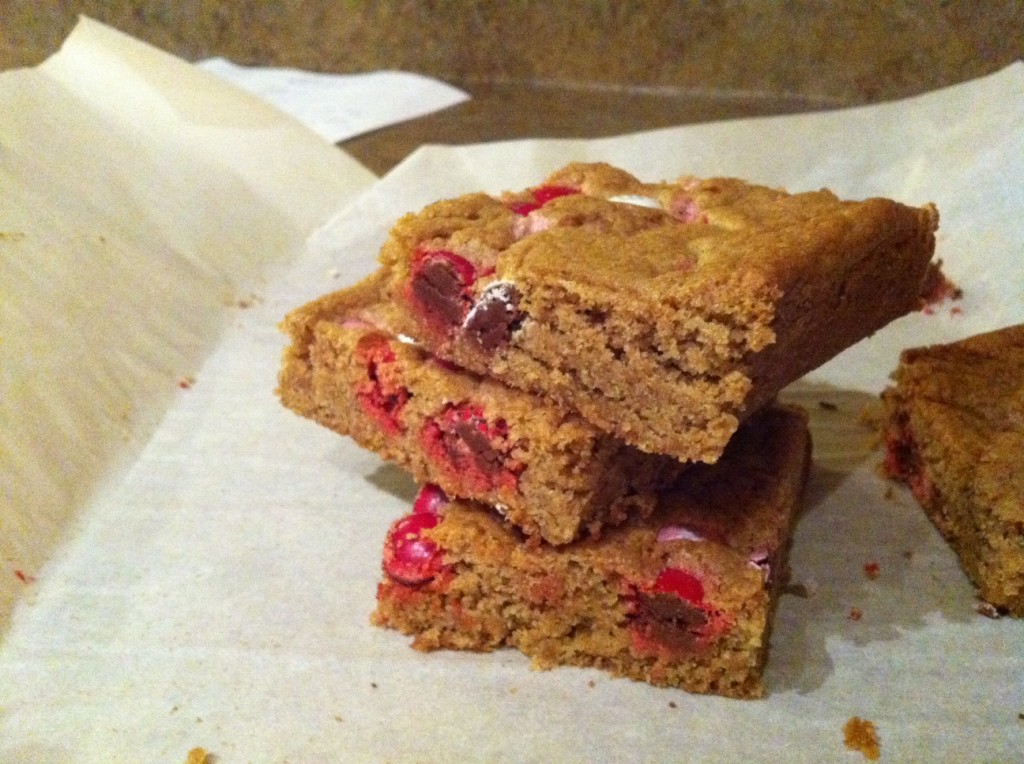 We just completed our ski vacation challenge for our 12 travel challenges in 2012 and we had such a blast! We spent the weekend at Snowbird in one of their awesome condos at the Cliff Lodge (more on that later). Because snowboarding and skiing works up a big appetite, especially for sweets, I decided to make some treats to bring up with us. ToddlerTravels had a blast helping to make these blondies and her favorite part was putting the M&M's on top.  Make these for your next get-away!
Blondies:
2 cups Flour
2 Eggs
2 cups Brown Sugar
2 tsp Vanilla Extract
1/4 tsp Baking Soda
1 tsp Baking Powder
1 tsp Salt
2/3 cup Butter
1 cup M&Ms or chocolate chips
Melt butter and add sugar and mix together. Add eggs and vanilla and blend well. Add rest of ingredients except M&Ms or chocolate chips. Put into a greased 9×13 inch pan, sprinkle with M&Ms and bake at 350 degrees for 20 to 25 minutes.