We recently had the opportunity to leave the RV for a few nights and stay in a 2-bedroom suite at a resort in Las Vegas. We absolutely love our RV and traveling fulltime but we have learned that in order to save on our sanity it is helpful to mix things up from time to time. Being able to stretch out and enjoy the space, use a real oven to make cookies, and enjoy a good soak in a full jetted tub just makes my heart sing and of course, help my mental health. 
This truly felt like a family vacation. We got to get away from chores, school and just enjoy some serious family time uninterrupted. This is what family vacations are all about. Creating memories and enhancing relationships. I am a firm believer that this recreational time is essential for creating lasting bonds in families. I am also aware that not everyone has the financial means to shell out for an exotic all-inclusive tropical getaway for their family of six. The good news is that memories can be created anywhere so you really don't have to travel too far to feel like you are getting away.
Related Posts:
My Top 5 Secrets To Save Money While Traveling
Here are some creative ways to save money on your next family vacation without breaking the bank:

Consider Booking a Suite
If you have a larger family like us, a lot of hotels will limit the max capacity of a room, often to five. Well, that means that we need to book two rooms even though we have smaller children who can't really stay in a room by themselves. Take a look at Tripbound. They are a female-owned modern travel agency based out of Williamsburg, Virginia. Their on-staff, resort specialists provide you with free, personalized service to match you with suite accommodations all across the U.S. These suites are usually one, two, and sometimes three bedroom condos with full-size kitchens, large bathrooms and living areas which make for a stress-free family vacation. They also offer great deals on these suites so you can feel good about a little luxury at a budget price.

Cook Some of Your Meals
Even just eating breakfast and lunch in can save your family considerable money. Pack some cereal and milk, or for an extra treat make pancakes or cinnamon rolls one morning and fry up some bacon. Sure, you are cooking on vacation but your kids will remember sitting down together to a full-size dining table and enjoying a meal together. Plus, you can come up with some fun and unique meals that you don't usually make at home. We love to grill at complimentary outdoor barbecues or do a make your own taco bar. Be creative and make some fun themed meals.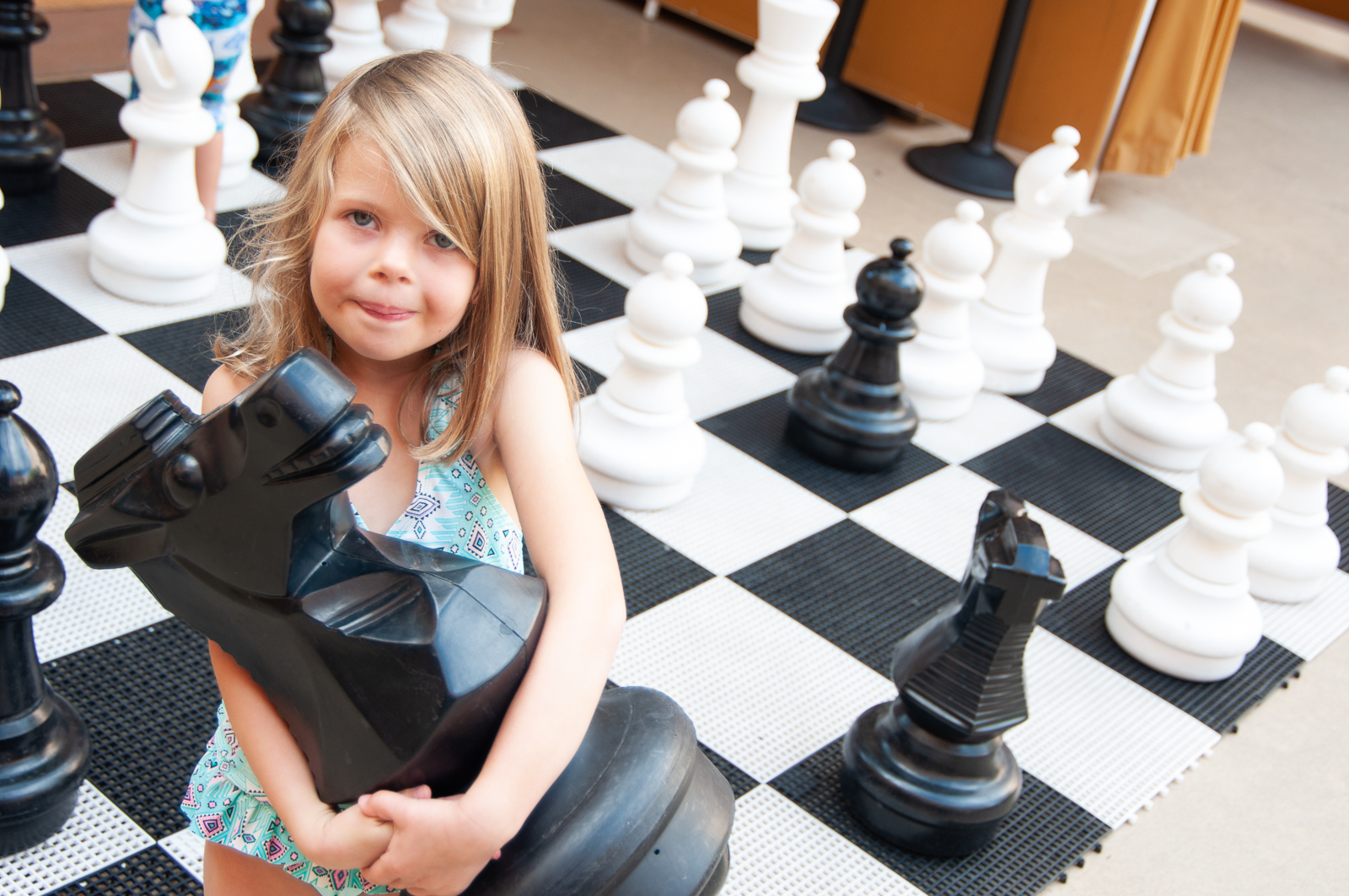 Enjoy Some of the Resort's Free Amenities
We loved that there was a free shuttle to the Las Vegas strip on our recent stay at the Wyndham Grand Desert. I don't know when they started charging for the once free parking at popular casinos on the strip. This was a disappointment, but this amazing the shuttle amenity saved us both time, money, and the hassle of fighting traffic on the strip. Check with the resort ahead of time to see what sorts of activities and amenities they offer. We also enjoyed the free movies in the movie theater on resort property. This will always be one of my kid's favorite memories.

Don't Overthink It
Do some sight-seeing, enjoy the resort amenities and allow time for kids to be kids. If we were to be completely honest, our kids didn't care too much about visiting the strip too much. They loved M&M World of course and seeing the Bellagio atrium and fountains but otherwise they really just wanted to play in the pool, soak in the jetted tub in our room, and watch movies in the theater. Of course, if you are looking to save money you can't really complain about the free activities that they would rather be doing! 
We had a really good experience with Tripbound, their customer service and the quality of the suite and resort we were booked at. I believe every family should be able to book and enjoy a vacation at least once a year and I think their affordable service and popular destinations will be of value. 
Would you consider using a third party to book your suite for your next vacation if it helped you save money and offered great service? Tell us in the comments what your favorite vacation spot with your family is!
Our recent stay at the Wyndham resort was hosted by Tripbound. All opinions are our own.
Pin This: