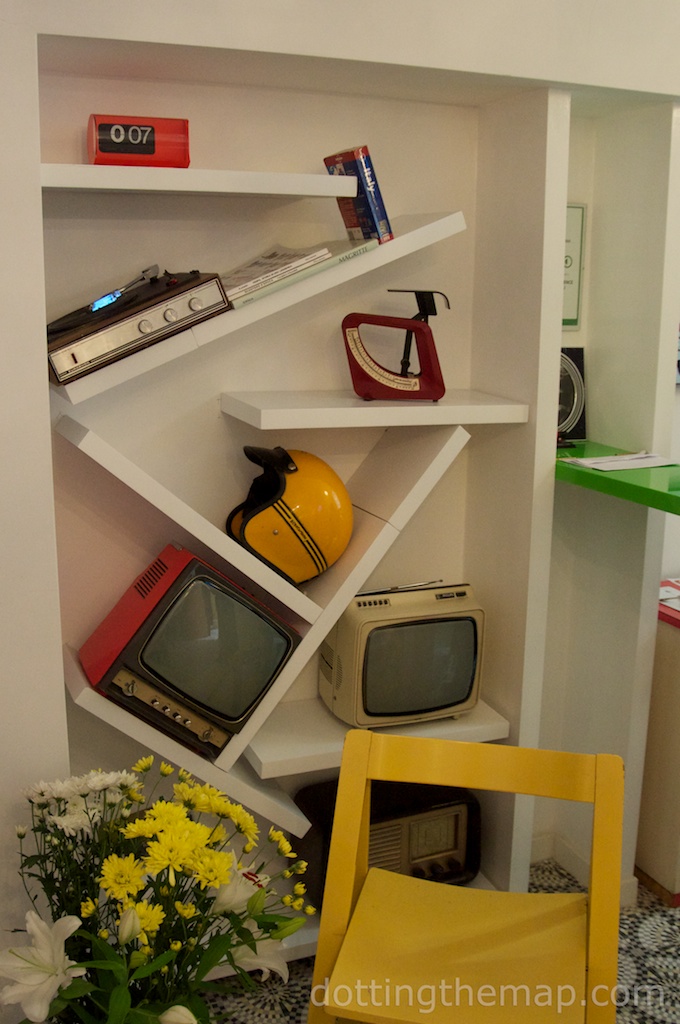 I was intrigued by the idea of Retrome. I am a big fan of unusual accomodations and even more-so if they have a vintage flair. It's not that the Retrome hotel in Rome is all that unusual, it's just smaller and more intimate. But, I am getting ahead of myself. Let's start off by talking about the location. Location in any city is very important, but in Rome it's everything. You want to be in a central location, close to the train, but also walkable distance to a lot of the major attractions. It really just makes things easier.
Retrome was located just a couple blocks from the Colosseum but is tucked away just enough to make you feel like you are staying in a quaint residential area without crowds and a ton of tourists. We liked that mix.
When you check in to the hotel, you enter a vibrant and fun reception area. Did I mention I love vintage? Well, I do and Retrome screams it. It's comfortable, plush and makes you channel your inner Marilyn Monroe.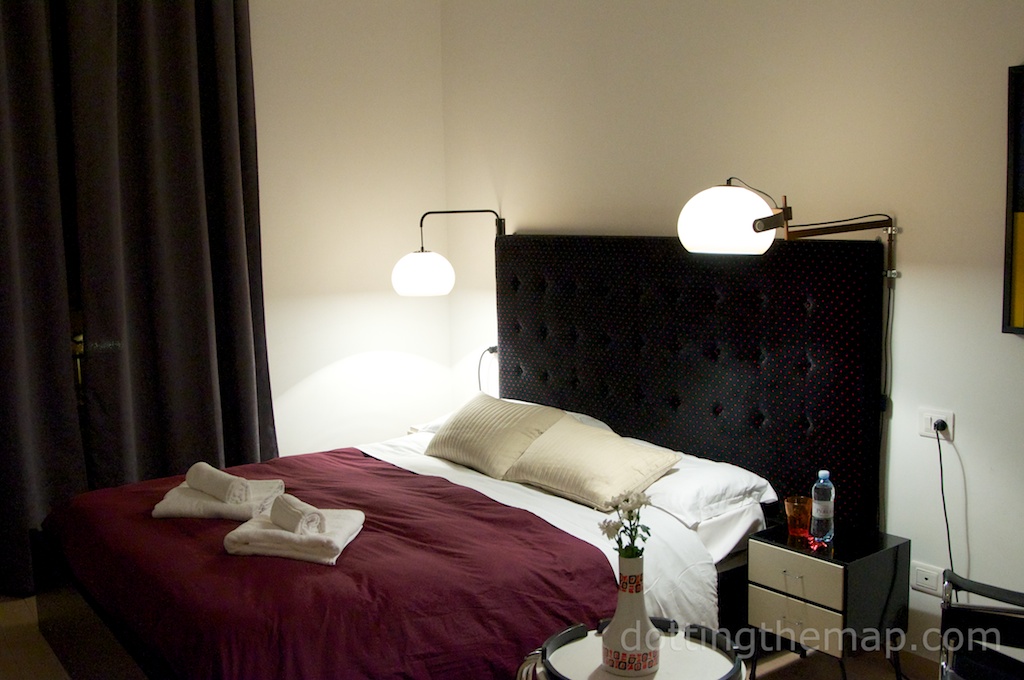 The rooms are colorful and comfortable. After a really long day of sight-seeing (we are talking 12 plus hours of walking people!) that bed was a life-saver and cozy.
Loved the bathroom and how retro it felt, yet had all the modern conveniences. They also have a little communal kitchen that has some basics that make your stay more comfortable.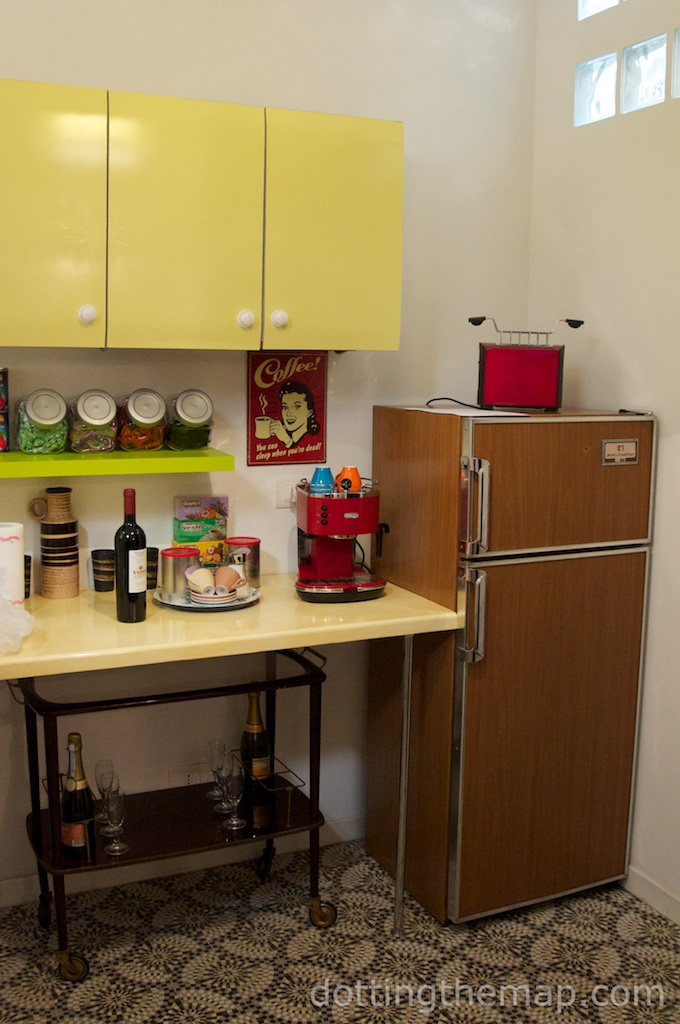 Another great perk about staying at Retrome is free WiFi and a free filling breakfast at a cafe down the street. This is a smaller boutique hotel with only nine rooms. We found it quiet and convenient and would definitely recommend to anyone visiting Rome!
*Our stay at the Retrome hotel was hosted but it in no way affected our opinions in the post