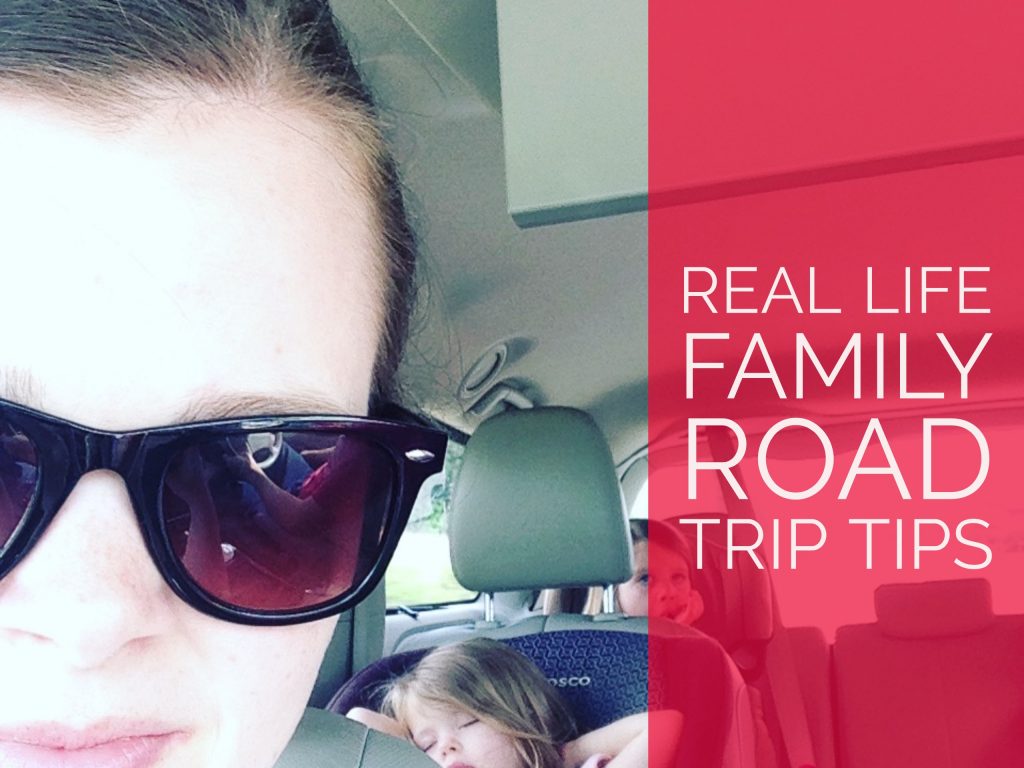 This post contains affiliate links that help support the blog. If you appreciate the content in this post we would love for you to consider using them when making a purchase. Thank you!
There are plenty of great road trip tips out there. Just check pinterest, but then there are some not so great tips- just check pinterest. Like this one I posted about awhile ago.  Total pinterest fail. Let's be honest my kids would consume maybe 12% of this and the rest I would be vacuuming out of my van for years to come. YEARS! I mean sprinkles? Really?
Road tripping with kids is all about packing healthy snacks, a few treats and stopping at rest areas every 2-3 hours letting them run around and eating a picnic. It's not rocket science. But heaven help us as we embark on a three week road trip at the end of this month. The logistics of that one is equivalent to rocket science in my brain.
As for activities in the car, packing really good books, coloring books, a few small toys, magnet activities and story boards, puppets, magna-doodles, activity books these are all great ways to keep kids occupied. And then of course when you are desperate for some quiet the occasional DVD comes in handy. Bonus points to you if you watch educational shows like Magic School bus, Signing Time, or learn a language on your trip. I like to pretend we are going to do those things but in all honesty we will stick to the classic Disney movies.
Of course I believe in always having essential oils on hand in the car. There are so many great oils for occasional nausea and motion sickness, but there are also great options for keeping the peace and keeping the calm. I don't leave home without my essential oils and I would never go on a road trip without them! If you want help getting started with essential oils please contact me and I'll tell you about the brand that I love and which ones are great for traveling and how to get them at the best price!
Love this car diffuser for essential oils! Great way to ease motion sickness or promote calm and relaxation in the car!
The real story for family road trips is that organization is KEY! Otherwise you get to your destination and your car looks like a garbage heap. To be fair it probably will anyways, but at least it can be an organized garbage heap. I love these products from Diono that help keep our car organized. The Travel Pal is perfect for the back seat of the van in between the two older and it holds all the activities so that the girls can distribute them among the children. You can buy it here.
The Diono Stuff N Scuff is perfect to lower Dad's blood pressure as the kids feet can touch the seat in front of them all they want and the seat stays nice and clean.
We also love the Diono Stow and Go back seat protector. Of course ours doesn't stay as neatly organized as the one in the picture but we love all the pockets and having things within reach.
Here is a video tour I did of a recent road trip we went on and how we set up our car and packed the trunk. This was an 8 hour roadtrip to the beach to give you a little background. Hopefully it will help you when you are planning your next trip!
As for packing?? I am still working out on the best solutions for that, especially as we come into our three week road trip across the midwest. Hopefully I'll have some good tips for you and do another video. As of right now- when we went on a weeklong trip to the beach with a couple of stops along the way it really helped to pack all the beach stuff in a bin- plus it kept sand out of our car, and all the food in a bin. They stack so nicely in the back of the van. I love the idea of packing everyone's stuff by day when you have a lot of different hotels in your itinerary but with 6 people I'm just not sure that is feasible. I'm thinking we will be packing light and doing laundry along the way. What are your road trip packing tips?? I'd love to hear them and get some suggestions!
I received the Diono products from the company to be a part of this review. The opinions are 100% my own. We appreciate your support using our affiliate links! We do our best to provide valuable information and hand pick great items! Thank you for your consideration and support!