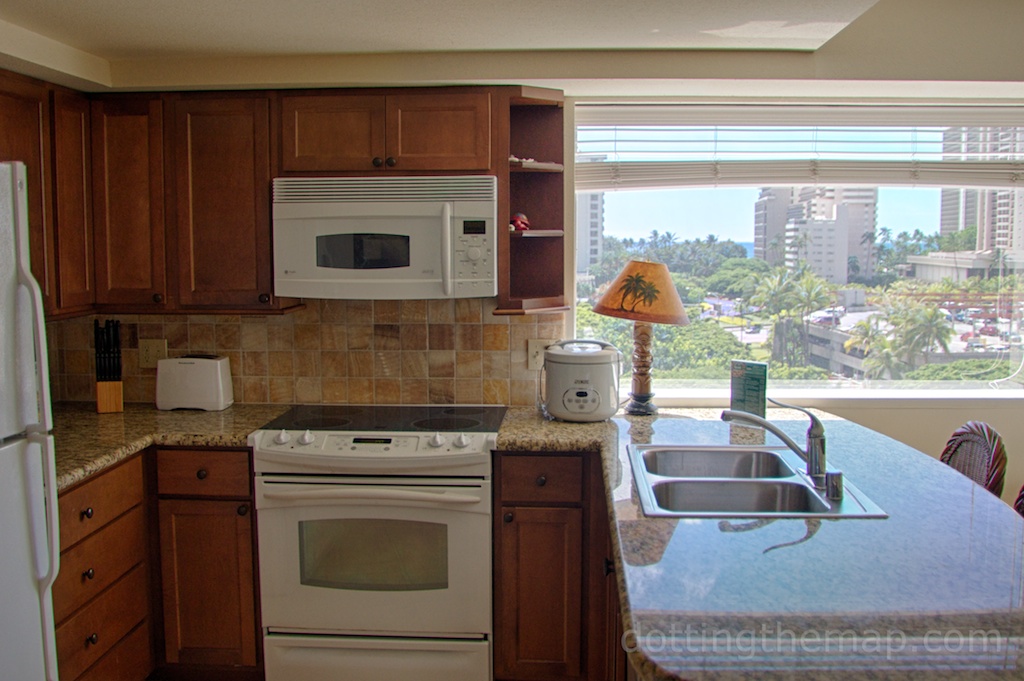 Our last two days in Oahu we had the pleasure of staying at the Outrigger Luana Waikiki. We had never stayed at an Outrigger property before but were very excited because we had heard great things about them from other travelers. We were able to check in a few hours early which is always a plus when you are toting along cranky children.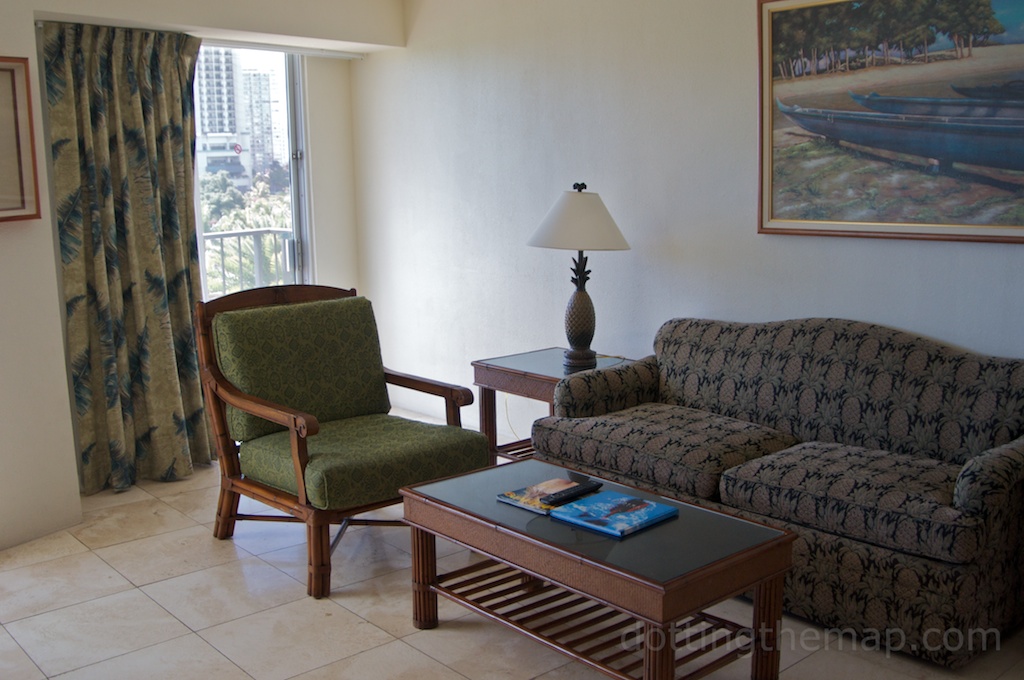 The rooms were extremely clean and comfortable. Very basic furniture and decorations which we didn't mind at all considering when you look out the window you have all the view and decorations you need. We loved the fact that we had a full kitchen that was very well stocked with cooking utensils and dishes. We mused at the fact that the kitchen had a really nice rice cooker. Not very many hotels come furnished with a proper rice cooker.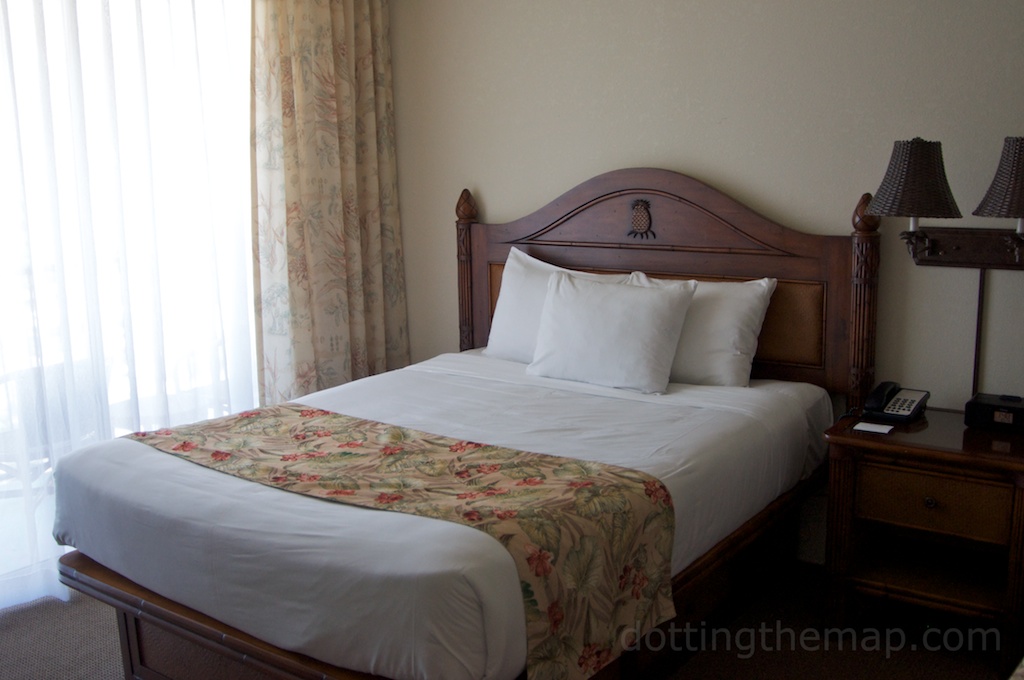 We really enjoyed the amenity of having a seperate bedroom and living space. As I have mentioned countless times when you have two small children who go to bed as early as 7 pm some nights, this makes all the difference when vacationing so we can enjoy some down time without having to worry about waking the children.
The location was great. It was not right on the beach but it was only a short ten minute walk to a very family friendly beach. Also, it is right around the corner from Waikiki beach walk an area full of restaurants, shopping and nightlife.
Our absolute favorite thing about Outrigger that will have us keep coming back to their properties is the fact that they went out of their way to make our children feel welcome. This includes a really nice welcome gift the receptionist gave us for our 2 year old of a backpack that had binoculars, sun-glasses, a pen and a fun workbook on animals and species native to the Pacific.
* We were hosted by the kind people of Outrigger Luana Waikiki but are opinions are as real as how much sand is still in our swimsuits.