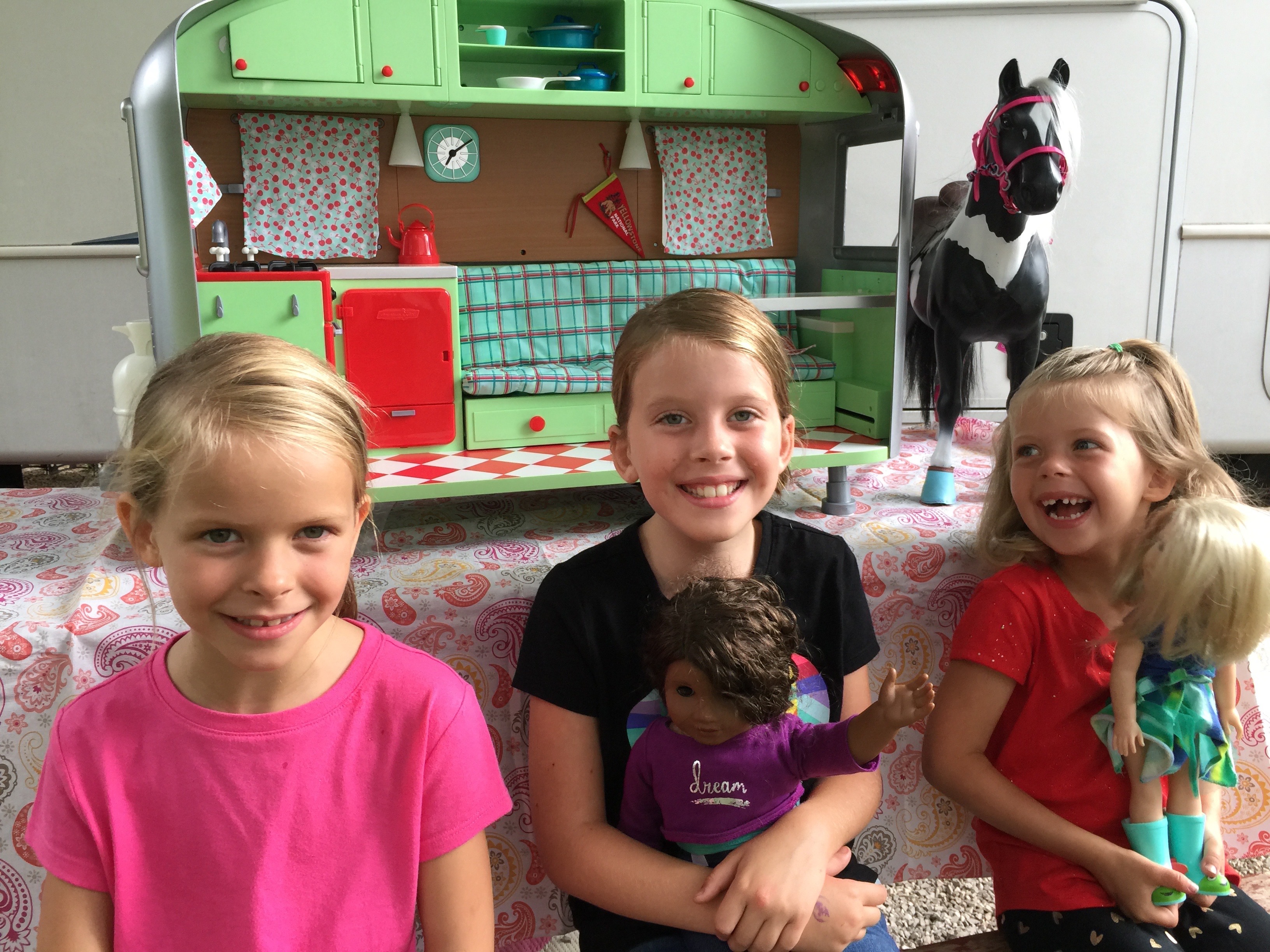 With the help of American Girl, we surprised the girls with MaryEllen's Airstream Travel Trailer, the new American Girl Camper. They were so excited to have their AG dolls experience a little of what they get to do on the road and have a place of their own in the American Girl Airstream.
Summer is one of my favorite times of the year. We homeschool so it's a huge break for me more so than for them. I absolutely love closing the books for the summer and just letting them go wild with their imaginations. I love to incorporate American Girl books into my homeschool curriculum as we study different periods of history. We find that it helps them have a first-hand perspective of the events we cover. As we go into summer, it's no different that American Girl and American Girl dolls are much a part of their daily play.
This summer we really wanted to integrate as much outdoor and nature play as possible. Since we travel fulltime in an RV, this is fairly easy. We love for them to take a pile of books down by the creek and after they spend a morning catching crawfish, watching them in the buckets and letting them go, they can relax with a popsicle and enjoy some summer reading of their favorite American Girl characters.
American Girl Camper Video
Ever since our unboxing, I often wake up to mornings of the girls playing. Cooking their dolls breakfast, taking them on adventures and coming up with elaborate imaginative routes and itineraries.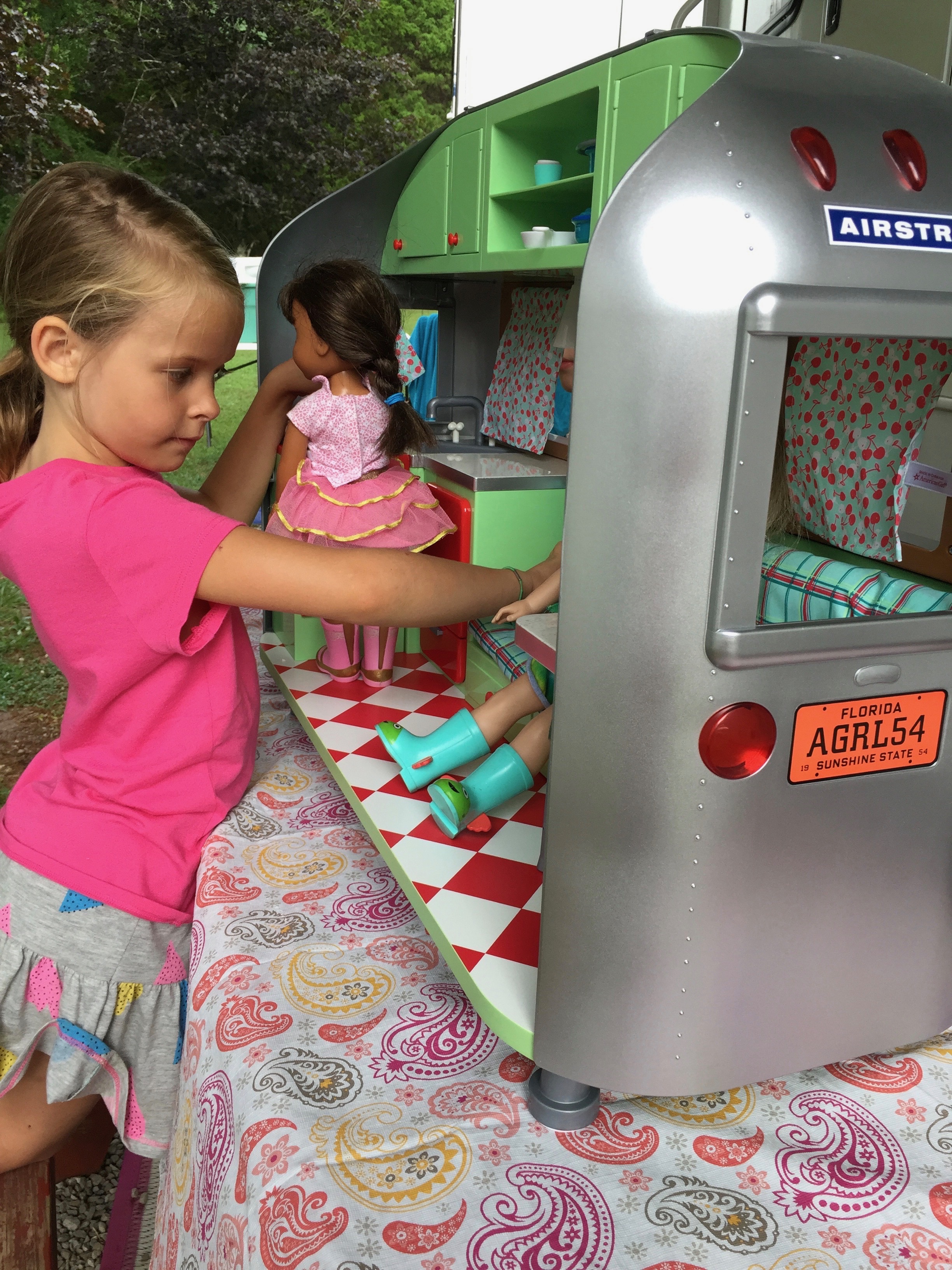 If you have any people in your life who are into American Girl dolls, then MaryEllen's American Girl Airstream Trailer will be a hit.  The camper makes the perfect birthday gift or Christmas gift. It is rather large (especially in an RV) but is well designed. It's basically a small dollhouse for an 18-inch doll packed with fun to play with.
You can visit an American Girl store or www.americangirl.com to request a catalog or look at other great tools and toys for homeschooling and imaginative play or order MaryEllen's Airstream Travel Trailer
American Girl provided a travel trailer to Dotting The Map and hosted this post but all opinions are our own.
View Related Posts:
American Girl Doll Of The Year 2017 Review
A day at Mall of America and American Girl Store
American Girl Wellie Wishers Review