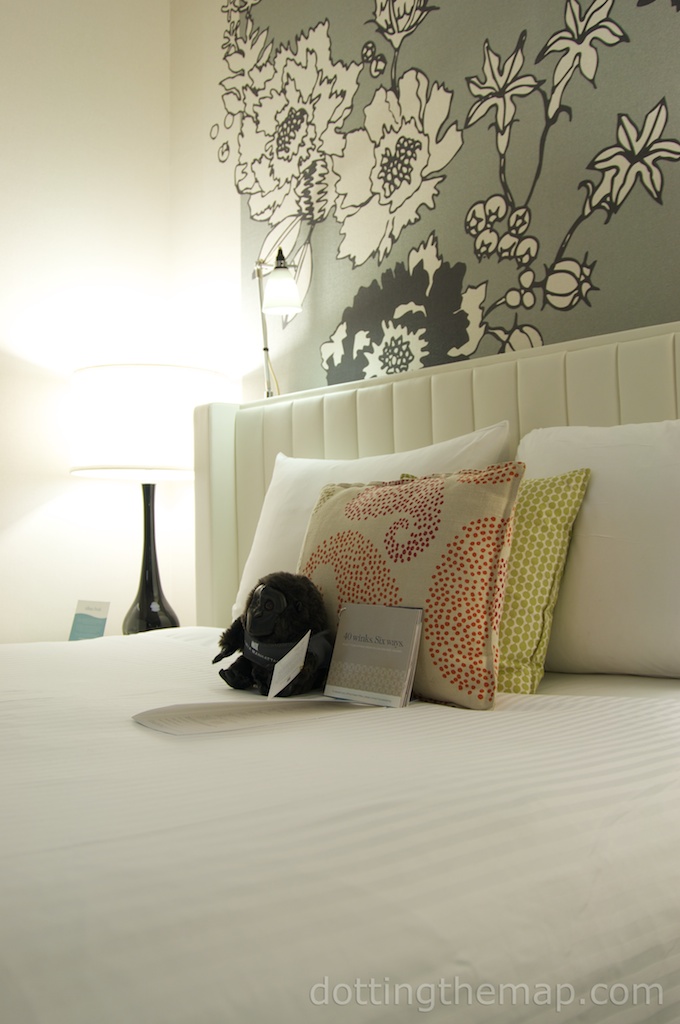 As I am sure you are well aware by now, thanks to our vlog post and photo highlights post, we recently packed up our two young-in's and took them to the Big Apple. We are still in recovery mode and we've almost been back a week. But we had a lot of fun and made a lot of memories. Although we are looking forward to our next visit, we are thinking we may leave the littles home with Grandma- at least till they are older.
We had the pleasure of staying at the Affinia Manhattan. We had a really great experience with our stay. The lobby is very inviting and the staff was friendly and extremely helpful. The bellman helped us with our luggage to our room, and when we regrettably only had a dollar in cash to tip, his response was understanding and kind (this is NOT our style- we tip fairly under good circumstances!). Another huge plus for us is they got us into our room so quickly and well before check-in. We had just gotten off an awful red-eye and were in DESPERATE need of a nap and the thought of waiting until 3 pm almost had me in tears. We checked in at 9 am and they put in a rush for our room and by 10:30 am they had us in our room. Again HUGE thank you- and I'm certain we did not receive special treatment just because we are travel writers- I'm thinking this would have been done for anyone in our circumstance.
The room absolutely fit our needs and exceeded our expectations. We had a seperate bedroom and living areas (if you know me you understand that is a MUST for us traveling with our kids) and even better a little kitchen. The kitchen was extremely helpful because in the morning we cooked up some oatmeal while we got everyone ready and it saved us some time so we could get on the "road." Another huge plus was there were two full bathrooms. Sure, they were tiny, but this rarely happens and when you have two kids sleeping in one room it's nice to be able to shower and not disturb them.
The hotel rooms had recently been renovated and we loved the chic modern decor. I felt comfortably at home since it's similar to our decorating style. I loved the grey and neutral color tones. So relaxing after an over stimulating day in the city.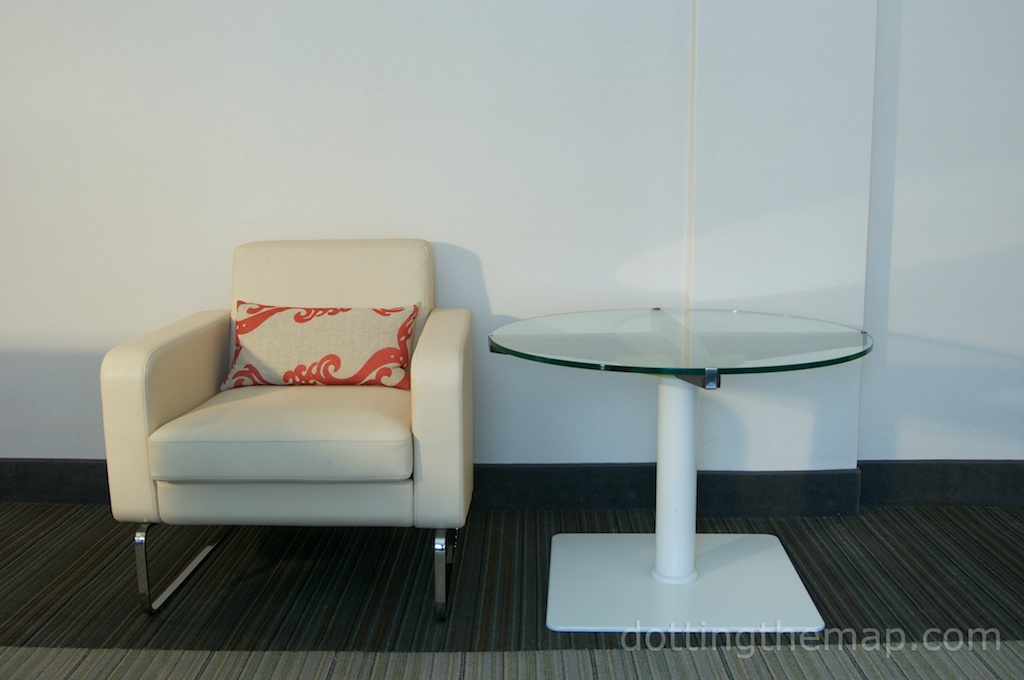 I really enjoyed our location. Literally across the street from Penn Station, so it made it just that much easier to get anywhere in the city by train. Plus we were within walking distance to Times Square (not super close but we did make the trek once) and other fun shopping and food choices. Across the street next to Penn Station is Madison Square Garden, really convenient for those looking to take in a game or show.
The only negative thing I can think of to mention is that it's a busy street and area and right next to a fire station so city noise could be a problem. It wasn't for us because we were on the 20th floor, but I could see it being a bigger issue if you were on lower floors. I actually didn't mind it all because it was just a reminder of where we were and truly in a city that doesn't sleep. But I'd probably have felt differently on a lower floor. Just a heads up. Was NOT a deal breaker for us.
*The Affinia Manhattan hosted us at their hotel, but we were not compensated to provide a positive review and it did not affect our opinions and review.