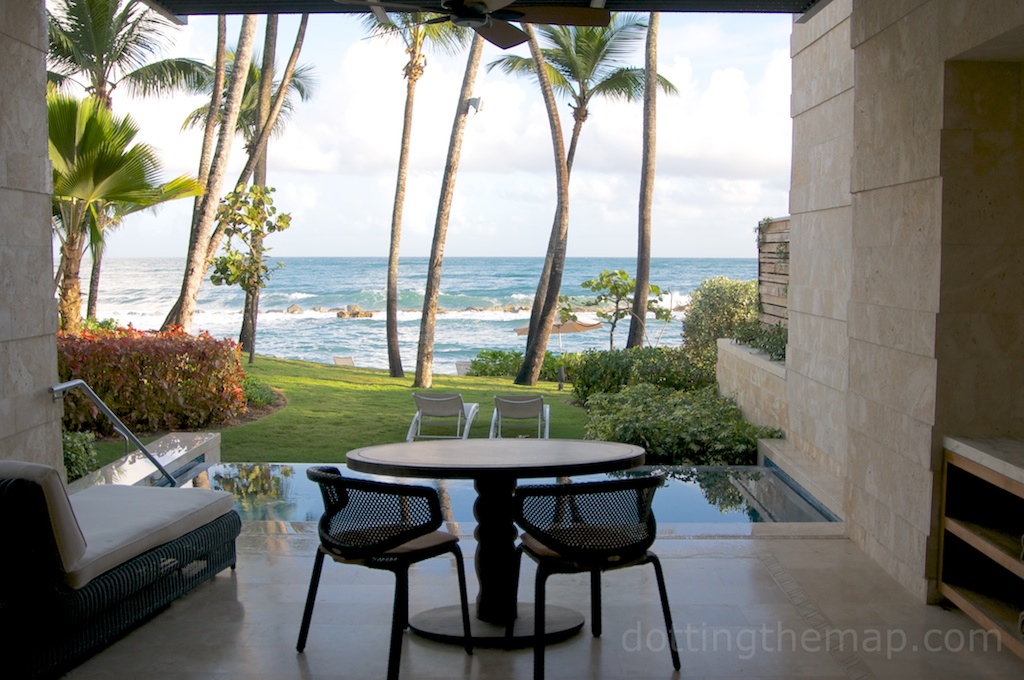 There is nothing we love more than dreaming of a beautiful luxury beach resort. The Ritz Carlton on Dorado Beach, Puerto Rico is what you think of when you you close your eyes and day-dream about what you would like that perfect five-star beach vacation to be like. Imagine sparkling infinity pools, secluded hammocks, hotel doors that open to the beach, and a bathroom that's worth spending the time in for a good soak. This is luxury at it's finest. Wrap yourself in your closest hotel robe and let's take a tour of the beautiful Dorado Beach, A Ritz Carlton Reserve.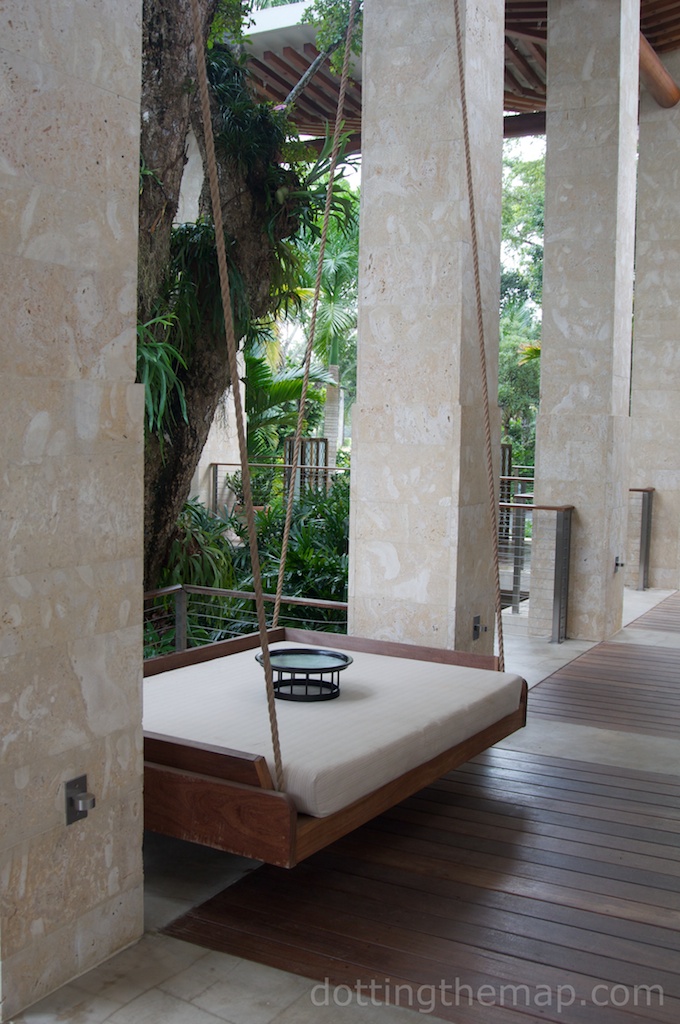 Stop and enjoy the fresh ocean air and sit and enjoy the scenery for a moment.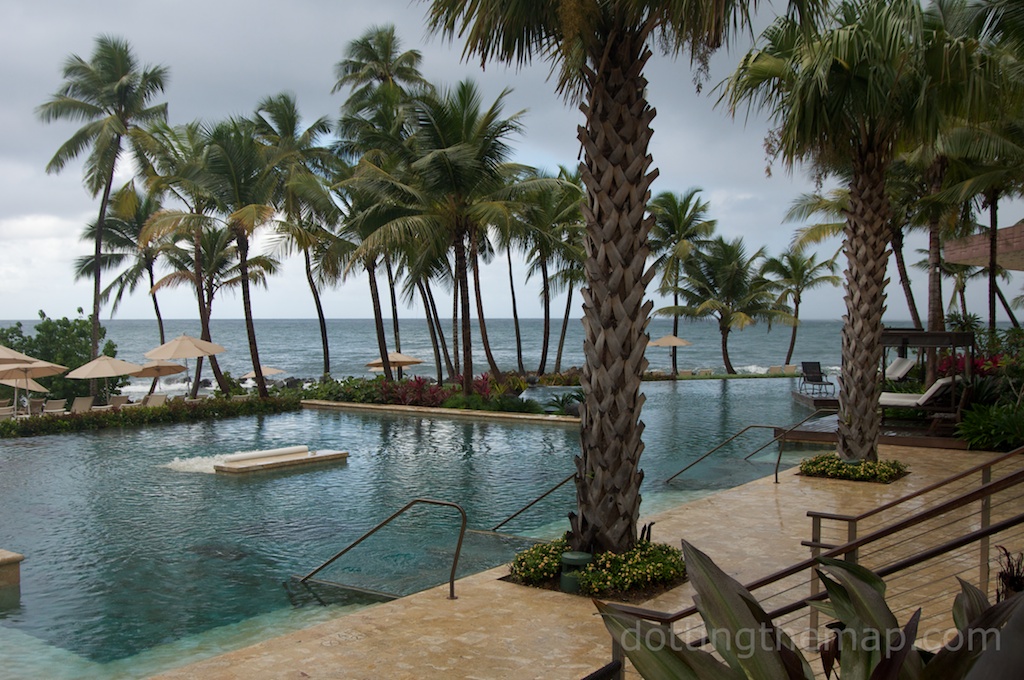 Grab your swimsuit and take a refreshing dip in one of the resorts four beautiful swimming pools.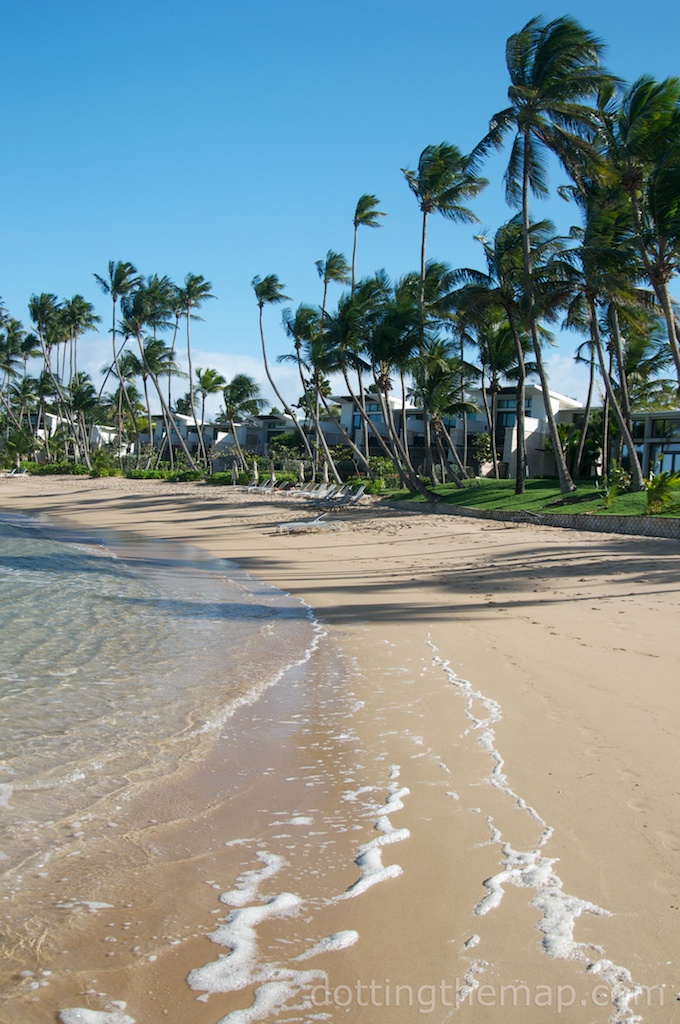 Take a loved one by the hand and go for a stroll down the beach.
Relax in your beautiful and chic accomodations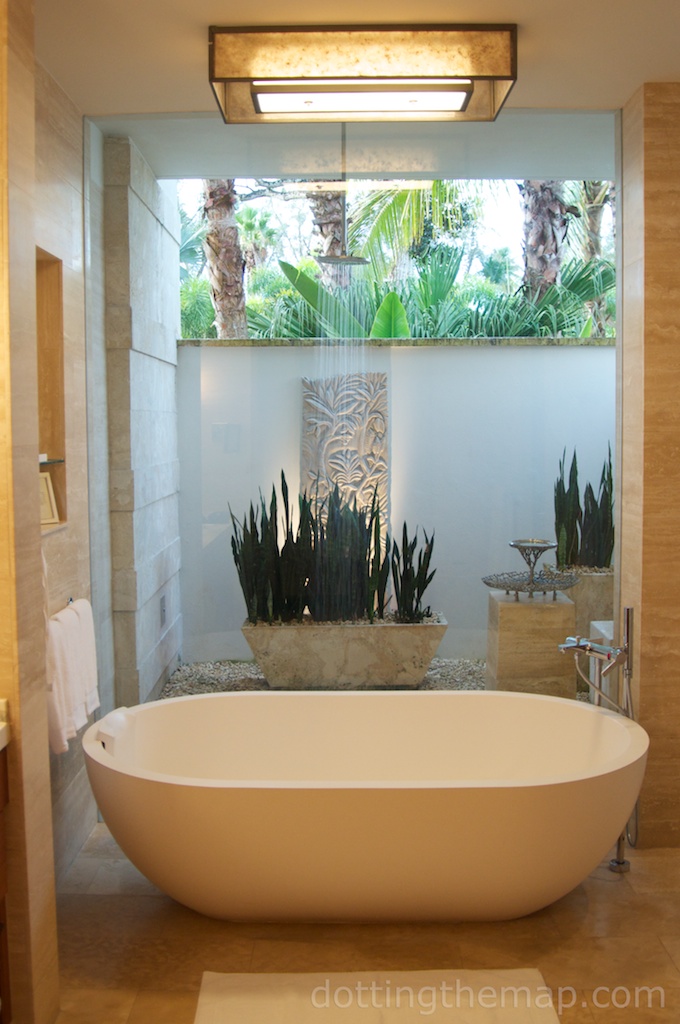 Make sure to take advantage of the deep soaking tub and the extravagant outdoor shower.
This is not a full review of the hotel. I only stayed there for two nights on a press trip for the MINI event so I didn't really get to try experience all that the resort had to offer. I can say that the bed was comfortable, the resort beautiful and the private infinity pool along with the doors that open right on to the beach was out of this world.