There is little we love to do more with our kids while we travel than to go on factory tours. They are fun, educational, and usually a good value. We were pretty excited when we were in town in Louisville for a few days to head to the Louisville Slugger Factory tour and Museum. Reid is a big baseball lover. He grew up playing little league and Varsity in High School. I'm not sure which he loves more hockey or baseball but regardless he was very excited to spend the day with his little girls sharing in his love for baseball.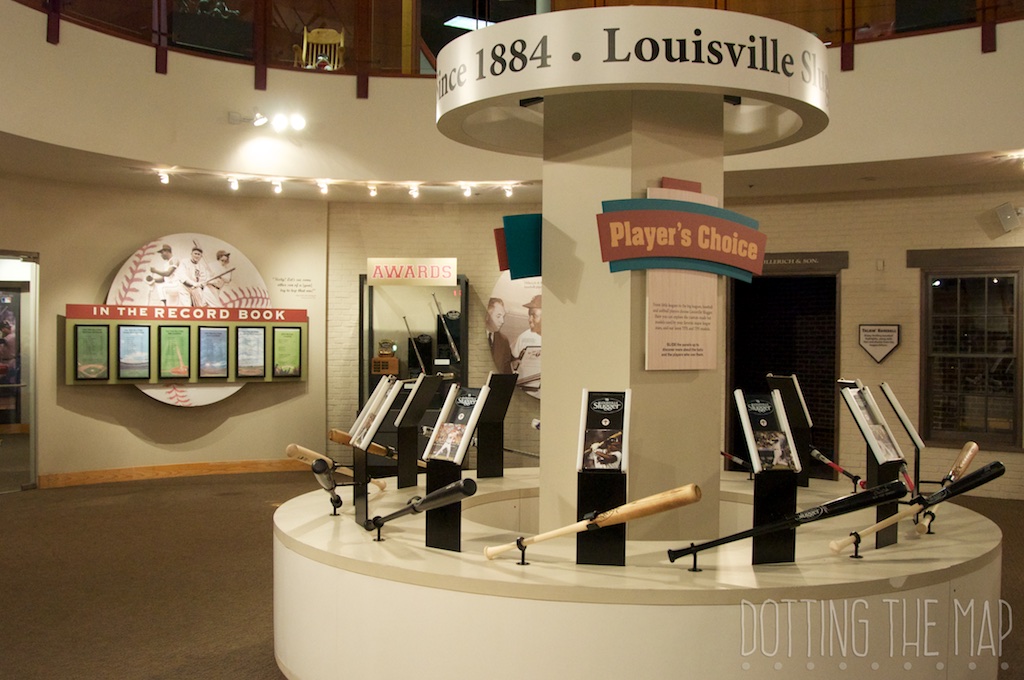 For those who may not be familiar with the factory or wondering what a Louisville Slugger is, it's a very famous baseball bat that is used in the major league, minor league, little league and pretty much every baseball and softball game. The company has been around for over 129 years.
You will know when you have reached the museum when you spot the ginormous baseball bat outside of the factory. It really is an icon and a fun place to take your picture although it can be difficult to get the whole bat in there! Once you get in you can tour the museum which holds famous baseball artifacts and history. There is also batting cages which is a must for any baseball enthusiast wanting to show-off your skills.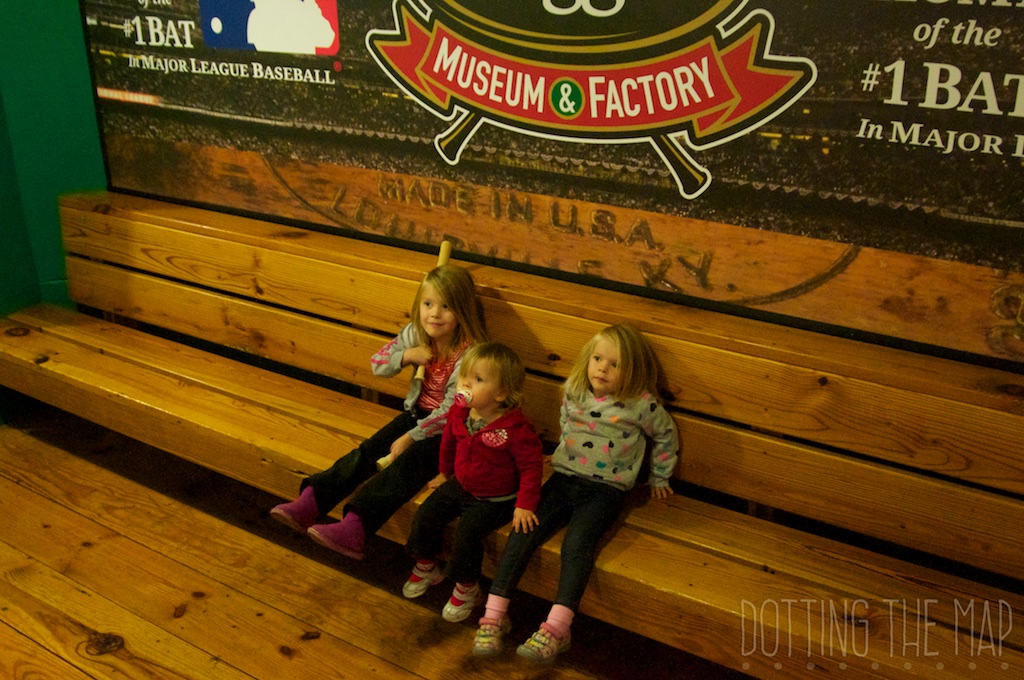 My girls loved the kids area that had a glove to climb all over, a few toys and some coloring pages and crayons. It was perfect for them after a long drive and Reid and I could enjoy the military exhibit that was adjacent. There were also a few short films you could view but we decided to spare the other guests of our energy bound children.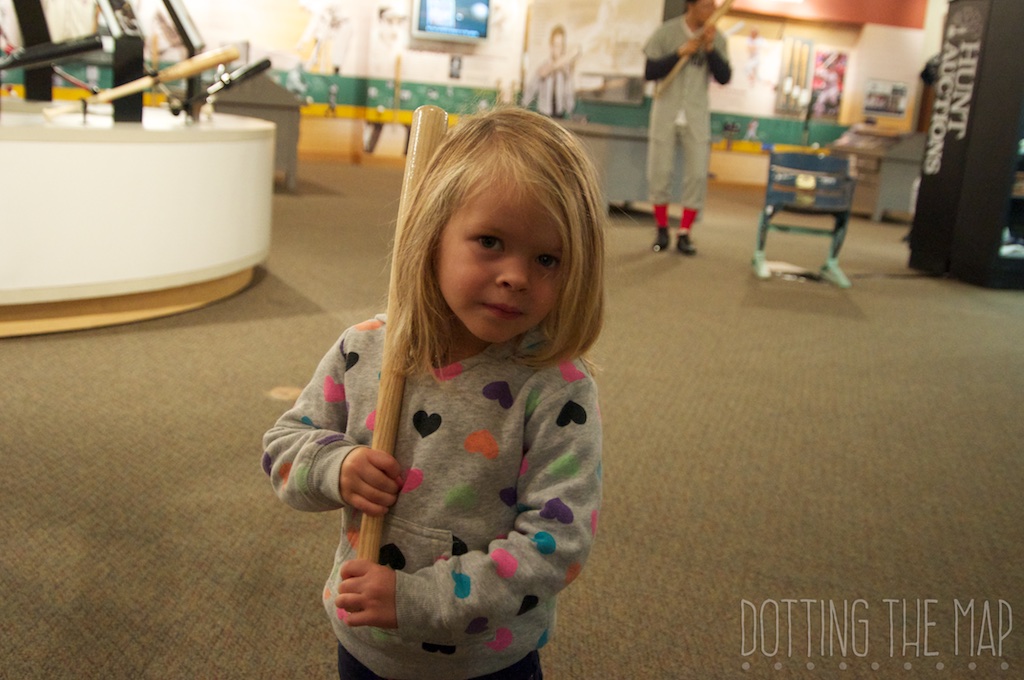 The highlight of the stop is for sure the tour. My girls loved watching bats get made. Their most favorite part was watching the bats be dipped into the paint and seeing the logo get branded on the bats. And then of course the end of the tour getting their little sluggers. We were a little concerned about the three year old and the one year old walking around with bats. Especially being right at knee level but there were no bruises.
Some helpful tips:
There is parking just right around back in the lot behind the museum. It's a quick three minute walk and parking was about $5.
There is walking in the tour but it's not strenuous. They have wheel chairs available for those who may need it.
It is a short 30 minute tour.
The factory is a working factory so make sure you keep good track of your small children and don't let them run off.