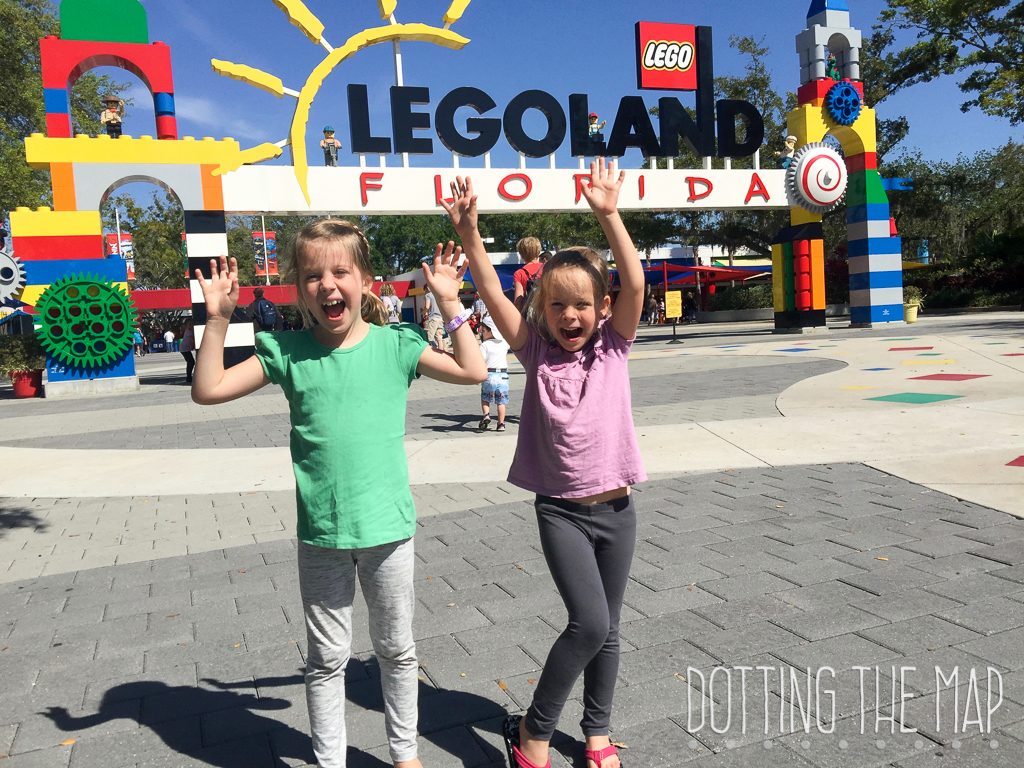 Know before you go! We were heading to Orlando for an essential oil convention a few weeks ago and decided that we should tag the kids a long and check out some of the fun places that Orlando had to offer. Of course Disney World was on our list, but we figured the kids would enjoy a trip to Legoland as well. I think there is a very specific group of people who would thoroughly enjoy Legoland. We thought it was fun and my girls really enjoyed areas of the park.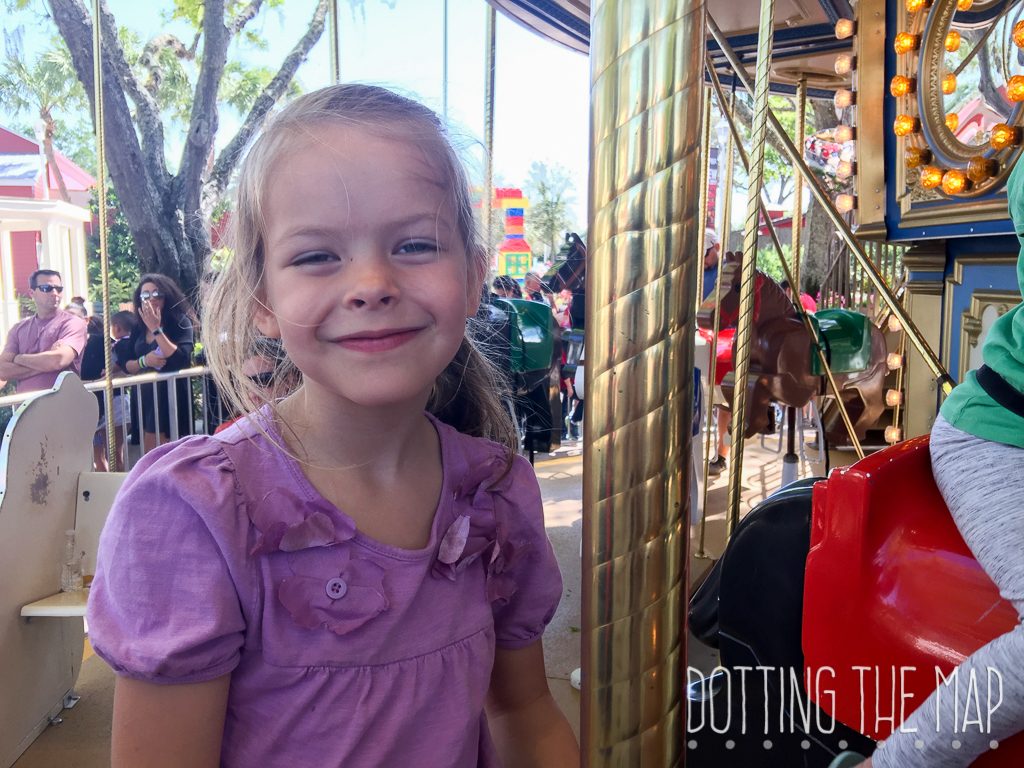 Here are some helpful suggestions to consider before deciding to go to Legoland and some fun tips to make your trip enjoyable:
The park will most be enjoyed by kids from the ages of 5-10. I would say if you have a huge Lego fan that is 12 that is probably your max age. My 3 year old missed out on some rides but there were plenty of other rides that she got to do that she LOVED. There is also Duplo area for younger kids.
Check up front when you get there because we walked all the way to the back of the park to catch the pirate ski show and it wasn't happening that day. We were pretty bummed but it's windy so understandable they have to be safe.
Bring in bottled water and gatorade. There is a indoor Lego play area that has a panini cafe with reasonable prices and a good spot to sit down in eat. It's toward the back of the park by the Pirate show.
Lines were not long when we were there but they moved kindof slowly. We were also there in off season so I can't imagine what it would be like on a busy day.
The park is set up in themed areas. Most of them seemed to be geared towards boys, except the Lego friends area, but my girls did not seem to care.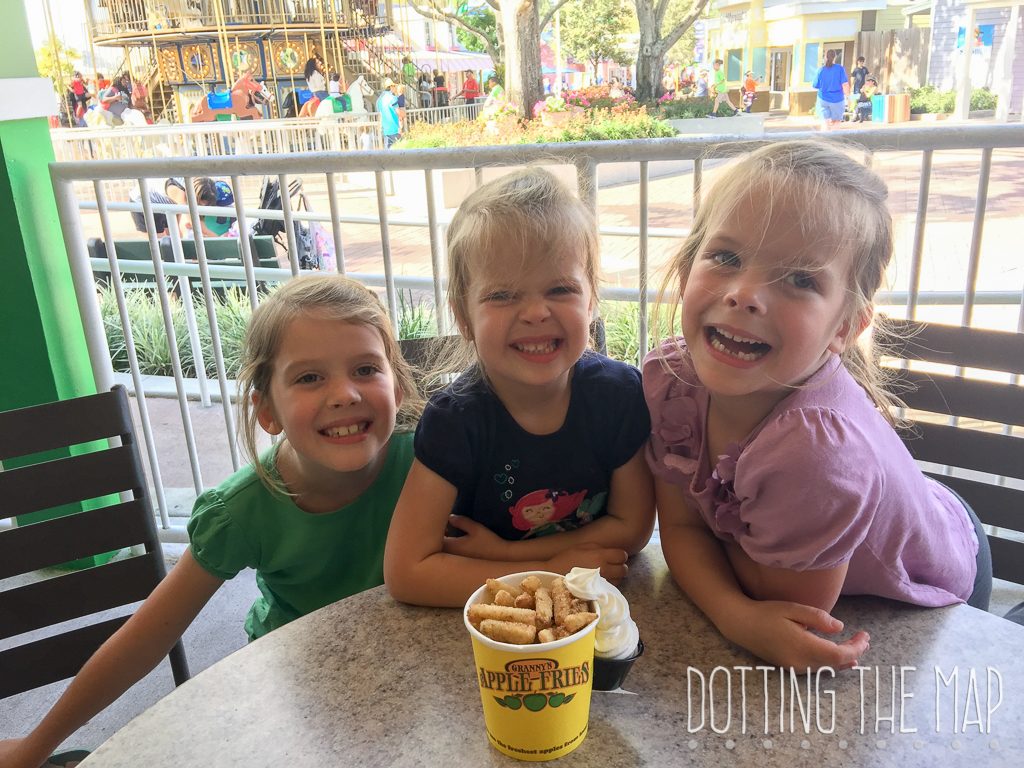 The one thing you can't skip out on are the Granny Smith's Apples Fries right at the front of the park. They are amazing and you will not want to share! We packed in a lunch and water bottles and spent all of our allotted food money on these.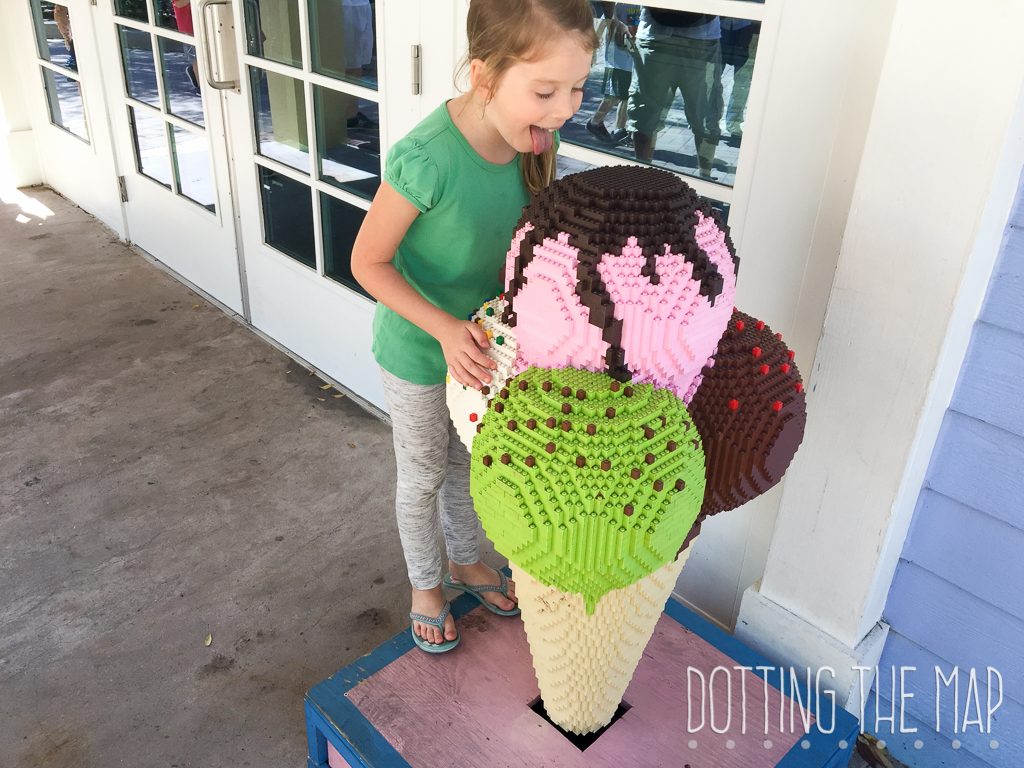 If you have a mega Lego lover in your family they will love Legoland. If you have any older kids in your party, you may want to consider Universal instead. It's definitely meant for the younger under 12 crowd (I'd say 12 is pushing it). It was fun to walk around tiny town and see all the cities we love to visit built from Legos!
What do you think? Would you bring your family to visit Legoland?