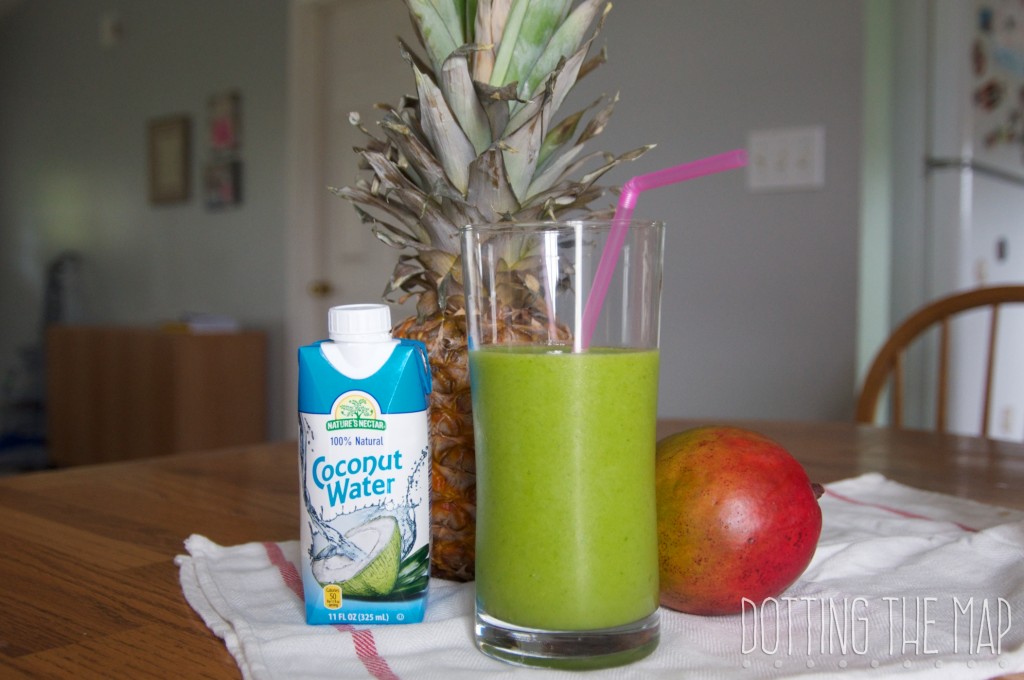 Do you ever get back from a trip or a vacation and just feel downright gross? I call it the travel  hangover and it has many causes. It's either from jet lag, long layovers, traveling with kids in general or just the idea that the fun has ended and its back to the normal routine. The travel hangover usually means I will spend my whole day in jammies with really good intentions of doing all the laundry, unpacking and grocery shopping but really means I will lay in bed and catch up on shows.
Sometimes all you need is an energizing smoothie to help detox from all the sugary road trip snacks, expensive airport fast-food, or that awful red-eye your child slept or 20 minutes of (true story). I love this particular recipe for after traveling because it rehydrates you, gives lots of healthy fruits and vegetables to regulate your metabolism, a big kick of vitamin C for your immune system which is a really good thing if you are tired and have been traveling. No one wants to be sick and jet lagged.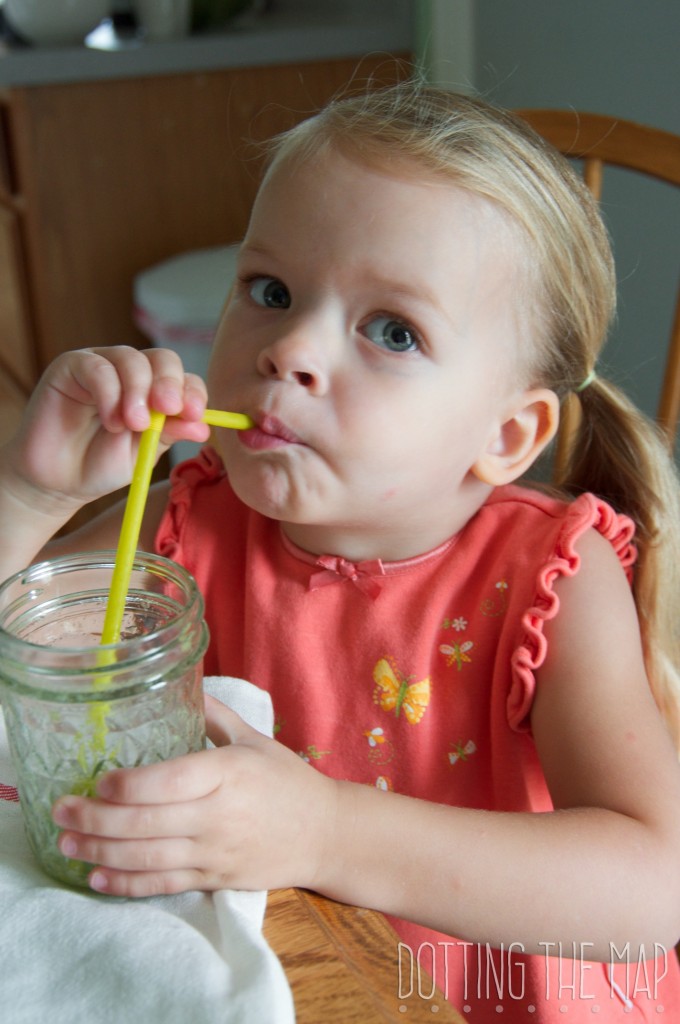 And of course the best part is that it tastes like a tropical vacation so you can close your eyes and pretend you are still on that exotic beach and that huge pile of laundry will just disappear (at least for a few moments).
Here is our Jet Lag and Vacation Detox smoothie:
1 can or pouch of coconut water
2 big handfuls of baby spinach leaves
1 banana
big handful of frozen mango chunks
big handful of frozen pineapple chunks
Feel free to add protein powder or any other healthy add ins you may have to give it that extra punch.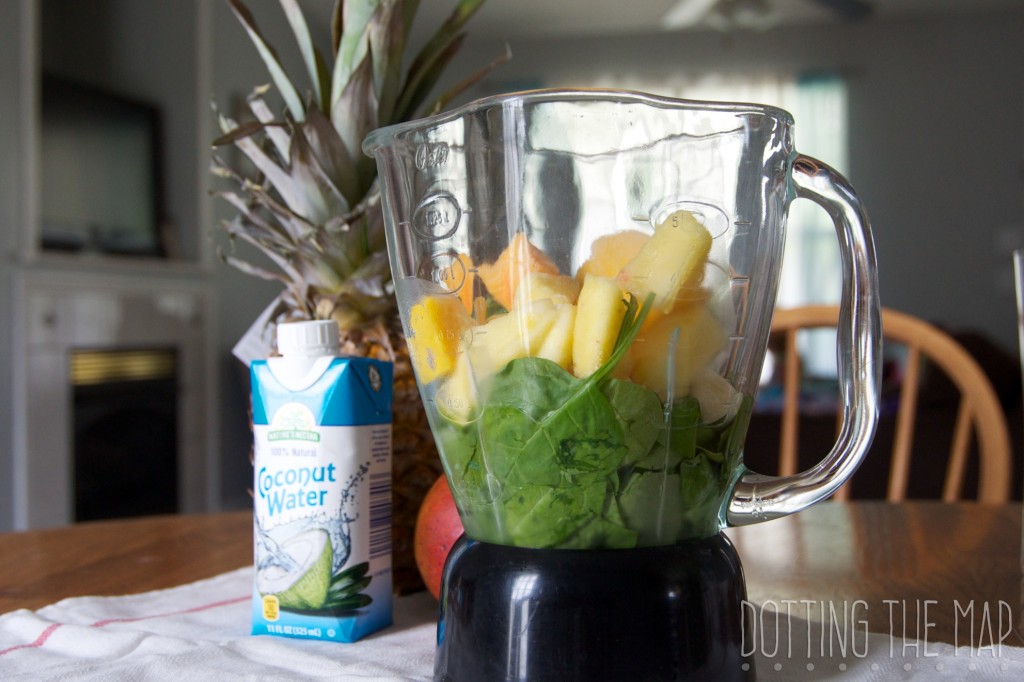 Throw it all together in a blender and blend (wish I had one of those fancy awesome blenders all the foodie bloggers have!) till you get a smooth consistency of your liking. This recipe will make four small smoothies or two medium smoothies. Enjoy! This is one of our favorites!