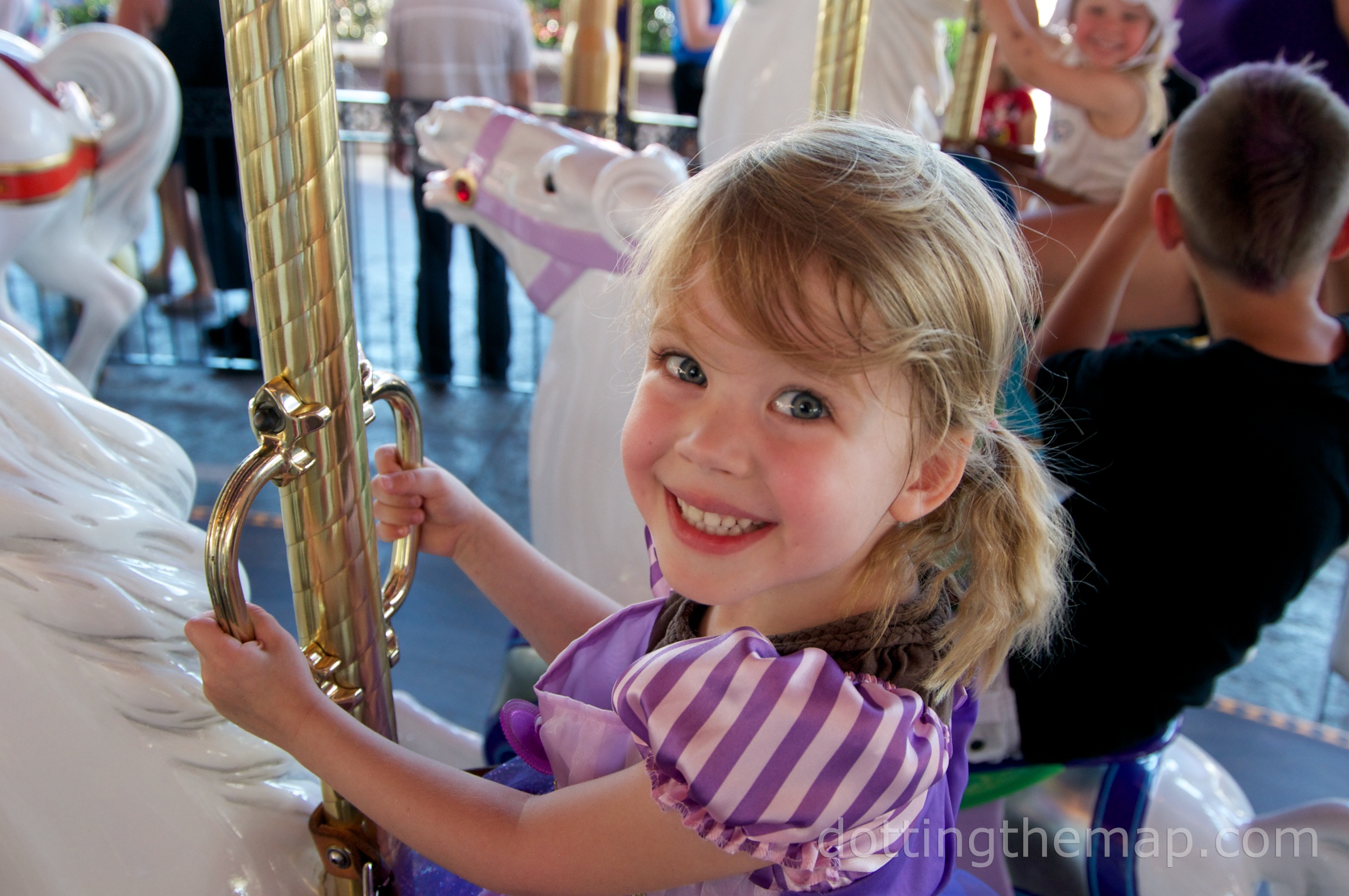 There is something magical about Disneyland that turns this 23 year old back into a kid again. The night before the big day I start to get butterflies and when we are driving on the freeway I am nervously saying to my dad, "Do not miss the exit Dad! Whatever you do please do not miss the exit!" When we entered into the parking garage I'm saying, "You guys the tram is here, we need to make the tram!" Not really sure what my deal is, maybe it is the nostalgia that one feels when visiting and seeing a place again that as a kid brought such joy and happiness.
However a Disneyland trip not planned carefully  can find yourself amidst screaming toddlers in toon-town, 3 hour lines for Indiana Jones and the Nemo ride, along with a big headache wondering what happened to your magical Disneyland vacation.
We had one day at Disneyland and I was determined to do it all in the most efficient and pleasant manner  possible. It was an extremely crowded day where you could barely walk through main street, lines were formed way beyond where the actual gates began, yet we managed to get in all the major rides before lunch and not wait in a line longer than 25 minutes. You may be scoffing to yourself wondering yeah right I have been to Disneyland and in order to hit all the major rides you need at least two days. But I say, yes to that only in the case of two things: 1) you plan on hitting California Adventure as well as Disneyland or 2) you have young kids.
My tips are simple, and remember they are not guarantees, but if followed they should help you have a successful and entertaining trip to Disneyland.
Tip number one: Be There Right As It Opens. If it opens at 8 am, be in the parking garage at 7:30 am. Most people who go to Disneyland, have two day park hoppers or longer stays, and typically Disneyland is open to midnights on weekends, so most people take their time getting there in the morning. But if you are a late night partier or this is just not possible for your situation, see tip number two, if you plan on leaving Disneyland earlier than it closes skip to tip three.
Tip number two: Plan on staying until midnight. Little kids go to bed early, not as early when they are at disneyland but it would make sense that the park would have pretty good ride times between the hours of 10 p.m. and Midnight. Plus, then you get to see the fireworks show.
Tip number three: Do plan on using fast passes. But if you get there right on time, do not bother with fast passes for the first two hours. Most rides will only have a wait time of about 15 minutes which will be a better wait time even if you do have fast passes. Suggestion: Run to Space Mountain. Space Mountain usually has a notoriously long wait time, that and Indiana Jones. So hit up either of the rides and you will be doing yourself a huge service.  Then, just make your rounds hopping on any rides that you can that have short lines. Another notoriously long wait time for a ride would be the Submarines that feature Nemo. Kids love this ride so if you have your heart set on going on this ride, try to do it early. Also this is a great time to go on rides that do not offer fast passes. Some of these rides could include:  Mr. Toad's Wild Ride, The Teacups. Peter Pan,Jungle Cruise, or any other of your favorite rides.
Tip number four: Plan the rest of your day around fast passes. Grab fast passes every half hour. There is a limit, you can only get a fast pass once every half hour. While you are waiting for your fast pass time, take this time to enjoy Disneyland, stroll Main-Street, grab lunch, visit with the characters, go on other rides, and just play around. Sometimes it is hard because you get so caught up in making sure you make it on all your favorite rides when you know you have such a short visit and you want to cram it all in, that you forget to relax, enjoy and reminisce of old times. Make sure you laugh and enjoy the rides, watch the parades and enjoy the shows.
More tips that can help make your Disneyland trip more time efficient:
Buy your tickets before you get to Disneyland. You can do this in a number of different ways, for example a lot of times you can buy them at your hotel if you stay in Anaheim, or you can pre-purchase them directly from Disneyland over the phone, but you need to allow a few weeks for delivery.
Stay at the Disneyland hotel. I feel wary mentioning this because I am in no way endorsing the Disneyland hotel, being that I have never had the opportunity to stay there myself, but you will not have to deal with parking and there is a tram directly from the hotel to the park. So this could roughly save you anywhere from 15 minutes to an hour depending on the situation, plus the 11 dollars for parking.
Rides that offer fast passes:
Autopia'
Space Mountain
Matterhorn
Indiana Jones
Haunted Mansion
Splash Mountain
Star Tours
Pirates of the Caribbean
Space Mountain
Big Thunder Mountain Railroad
The Many Adventures of Winnie the pooh