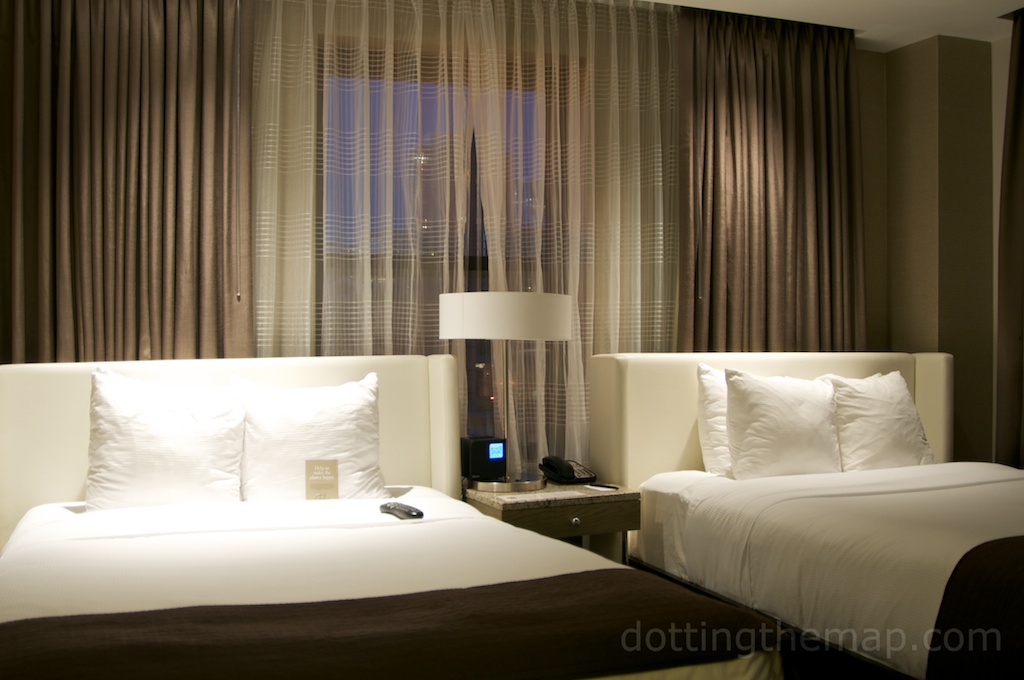 Walking into the Hotel Felix in Chicago I was immediately drawn into an inviting lobby with soft couches, modern decor and a spanning gas fireplace. I was hesitant to check in because I felt like lounging for a while after a long day of travel. After a smooth check in I was up to the room to see how it fared. I'm always excited to see how a non-chain hotel compares to its cookie cutter competition. Unique items started adding up… a spa-like bathroom, modern art, soft linens, a large flatscreen television, and a high rise view definitely set it apart.
In addition to the stylish room, the Hotel Felix also boasts many eco-friendly features that are appreciated. They meet silver LEED certification standards making them the first of their kind in the Chicago area. Things like low flow toilets and shower heads, carpet made of recycled materials and motion activated temperature control systems are a sign that they're trying to appeal to the eco conscious.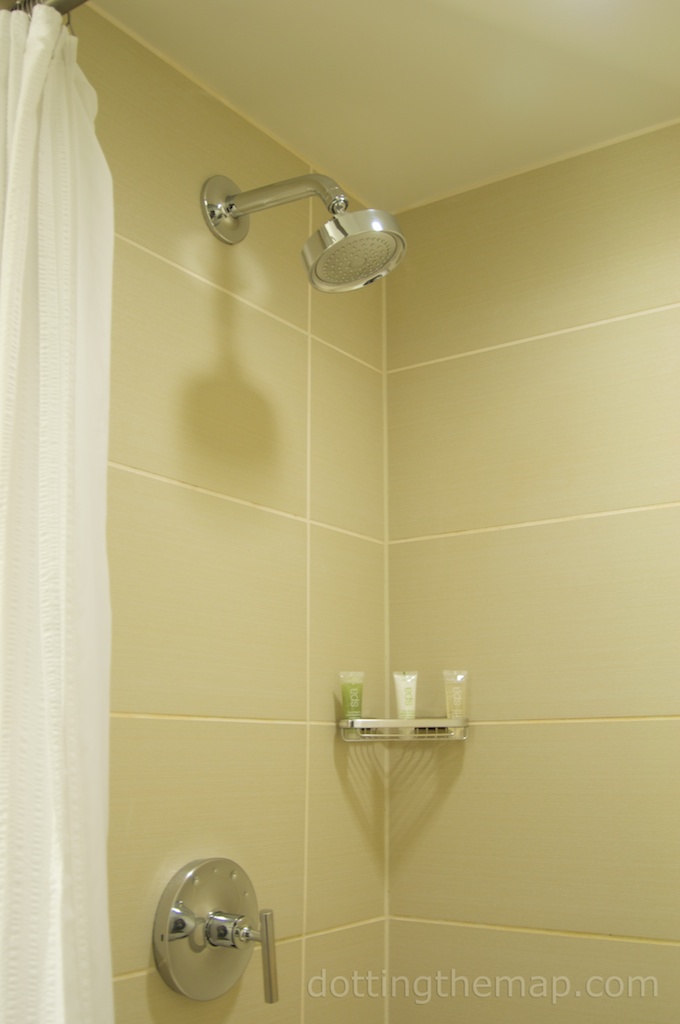 The free high speed internet, which is not always the case at high end  boutique hotels was definitely appreciated. They also had a really nice fitness room and luxurious on-site spa and restaurant. The location, which was close to shopping, a plethora of great food options, tourist attractions and most importantly public transportation, made it a great stay.
The rooms are a little on the smaller side (the decor and features definitely make up for it), which was not a big deal for us since we were out and about so much, but we don't think this would necessarily be the best hotel for families because of that. Would it make a great place to bring your spouse for a romantic getaway in the city? Absolutely. A great place to meet up with friends from out of town? Definitely.
Overall I was very impressed by my stay at the Felix, its friendly staff and welcoming feel. Make sure to check it out next time you visit the windy city.