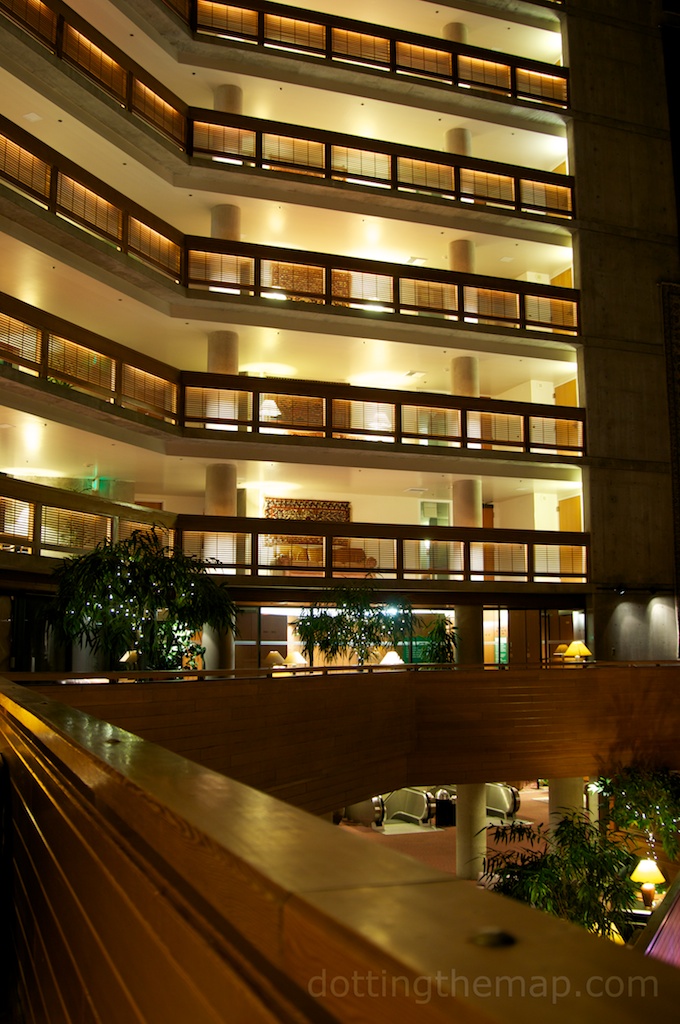 We had the pleasure of staying at The Cliff Lodge up at Snowbird Ski Resort this past weekend as part of our 12 Travel Challenges In 2012. We had such a good time. The staff and hotel representatives were kind and helpful and Snowbird is a pretty fun place to go skiing and snowboarding if you haven't been. It makes for a nice alternative to Park City for tourists and it has a lot of terrain that would appease all levels of riders. I do have to say that I usually feel pretty comfortable riding on blues but their blues intimidated me a little (feeling adventurous?). And even though it hasn't snowed as much as usual yet this year the conditions were great, not at all rough and icy and to be honest I prefer some delicious groomed corduroys to powder anyways.
Back to The Cliff Lodge. The lodge itself is half hotel and half timeshare condos, which are called the Cliff Club. I can't speak too much to the hotel side of the lodge since we stayed at the condos. The condos fit our needs perfectly. We had a studio unit with a kitchen and dining area with two adjoining rooms. It could have easily fit ten people and was spacious for the five of us. With  two kids, two and under, having a kitchen was such a relief. We were able to pack up a trunk of food and know that we could feed our kids easily and accessibly. Did I mention there was a two person hot tub on our balcony? I think that may have been ToddlerTravels very favorite part of this trip. It was just the perfect size for her. We played in that tub together and watched as they groomed the runs for night skiing. We also waved to Daddy as he rode the chair up and snowboarded down. Pure bliss.
The Cliff Lodge is the only true ski in ski out accommodations at Snowbird. When you check in you are given a ski locker for your skis or board and gear. The lockers are located right by the ticket window and a few feet later you are well on your way to a fantastic day out on the slopes. Could life really get any better than that? I didn't think so. Until it came time for a break and instead of going back to a lodge with a couple hundred other people with the same idea, I was able to head right back to the room for lunch and a snuggle with my girls.
Did I mention they have free valet parking at The Cliff Lodge? That is a sure way into this girl's heart. Both the complimentary and the valet. But when paired with a ski resort and you have tons of gear and two eager kids it makes a world of a difference. Next time you are booking a Utah ski vacation make sure to check out Snowbird and The Cliff Lodge.  If you and your family already love Snowbird, you may want to consider the option to buy a timeshare at the Cliff Club.  We made some incredible memories there as a family and will for sure be talking about it for years to come!