There's very few things I love more on this earth (food-wise) then a rich and frosty Orange Julius. It takes me right back to junior high getting dropped off at the mall for some after school shopping with friends. It always brings a smile to my face. But lately we are trying really hard to eliminate sugar whenever possible and encourage clean eating. I decided to tweak around with the classic Orange Julius recipe I have on hand and make one that I would feel good about my kids eating all the time.
This recipe can be slightly tweaked for Whole 30, is Paleo, Vegan and clean eating. Tailor it for your needs and don't forget the coconut whipped cream on top!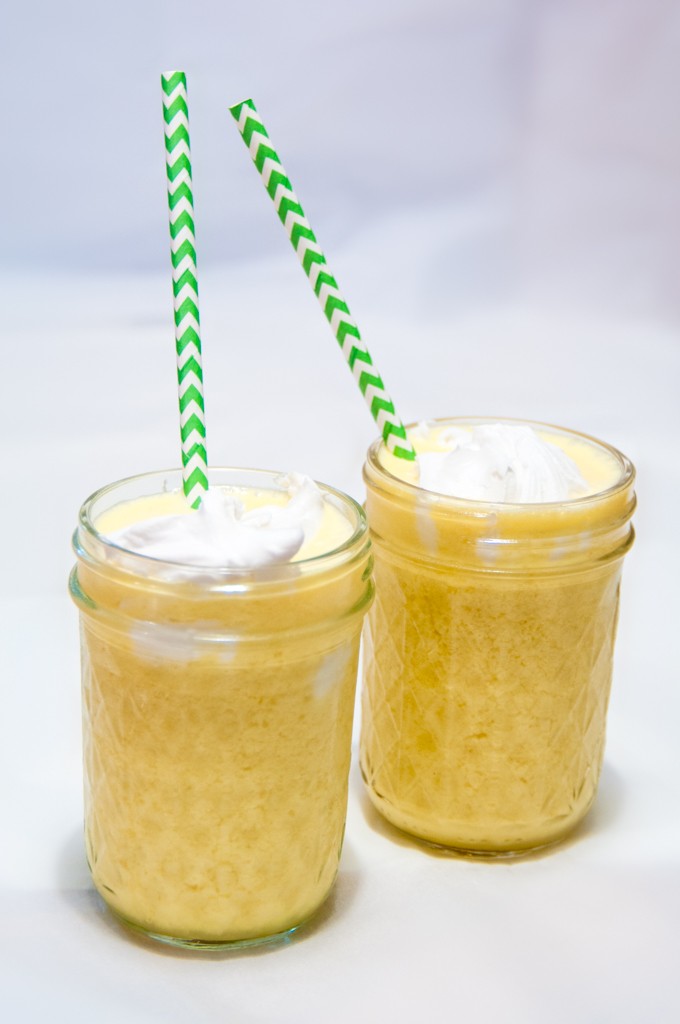 Healthy Orange Julius Recipe:
2 cups fresh squeezed orange juice, 3 oranges or 1/2 can of organic orange juice concentrate (depending on diet needs)
1-2 cups of ice
1 tsp pure vanilla extract and extra 1/2 tsp reserved
1 can chilled whole coconut milk
1. Chill a can of whole fat organic coconut milk in the fridge overnight
2. Open the can upside down and drain liquid into a blender. Take a couple scoops of coconut fat and place in a mixing bowl. Add the rest of the coconut fat into the blender.
3. Add orange juice, orange juice concentrate or oranges, vanilla and ice and blend to desired consistency.
4. Meanwhile whip coconut fat in the mixing bowl either with kitchen aid with whisk attachment or by hand with a whisk and add vanilla.
5. Taste orange julius and adjust ingredients to taste. If you desire extra sweetness add a tablespoon of honey, maple syrup or sweetener of choice.
6. Pour into glasses and top with coconut cream and enjoy!