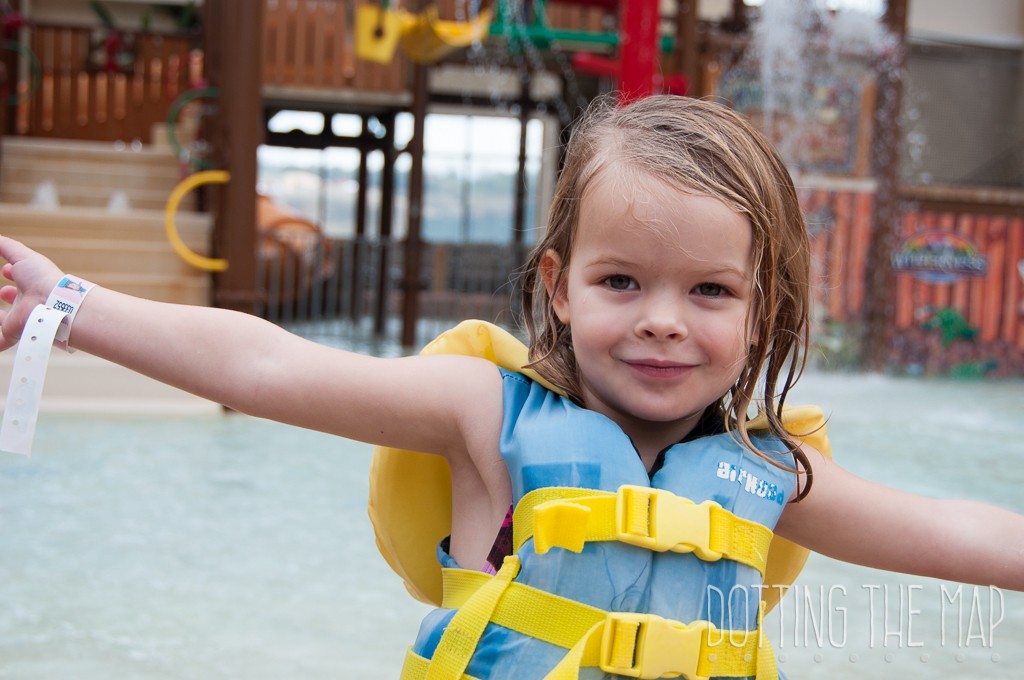 There are few things this family loves more than swimming and waterparks. So when we found out about Wilderness at the Smokies located in Sevierville Tennessee we knew it was just the right thing for our family to enjoy during the cold winter months. My girls were itching to get out and play in the sun but it's been fairly cold here lately. We loved the idea of being able to splash around in the pool and enjoy time together even when it's freezing.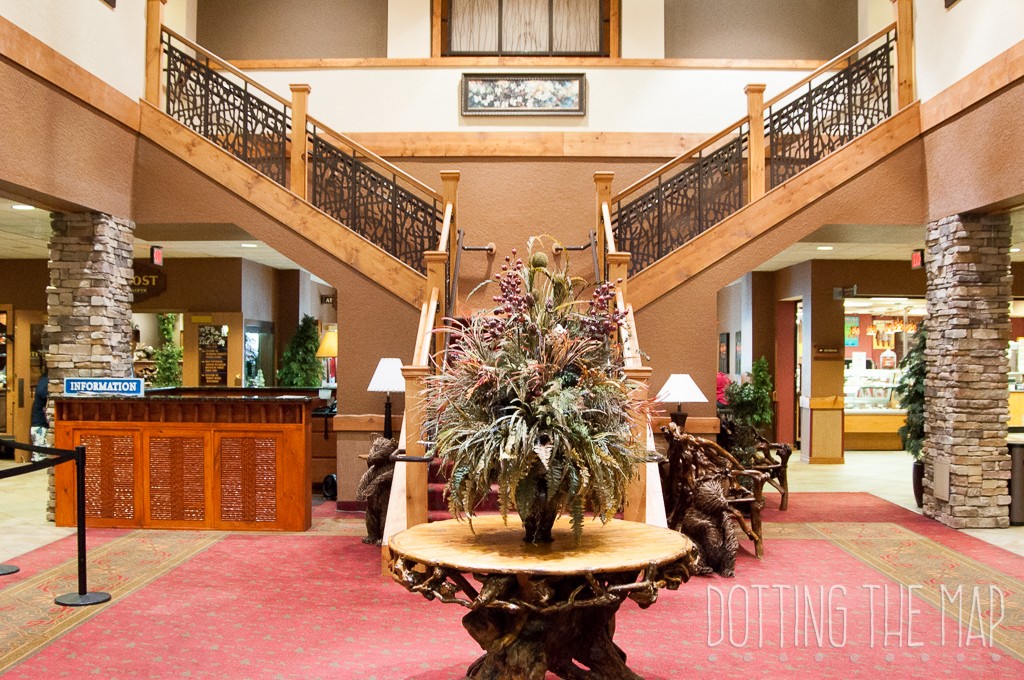 The Hotel. We stayed at the River Lodge which is the hotel directly connected to the waterpark itself. There are a few other hotels located on the property including Stone Inn Lodge which is across the street (shuttle service is provided) and Wyndham condos which is either connected to the River Lodge with a walkway or adjacent to the parking lot. There are several outdoor water parks and pools located within walking distance of all the hotels but since it was winter time we will only be speaking about the indoor one.
When you checkin you will checkin at the same place Wyndham condos checks in. They have desks across each other. We were a little confused at where to go and where the River Lodge was since it was our first time and there was no River Lodge sign. Check in took a little longer as they are very thorough at explaining how the water park wristbands and towel systems works. But it wasn't bad and in no time we were pulling into our room.
We stayed in a studio suite that had two double beds. There was a microwave and a fridge as well as a range top. But it's important to note there is no cookware or pots and pans in this room type. Also no dish soap. So if you plan on doing a little cooking bring paper plates and silverware. We brought milk and cereal for the morning along with bowls and spoons and it worked well for us.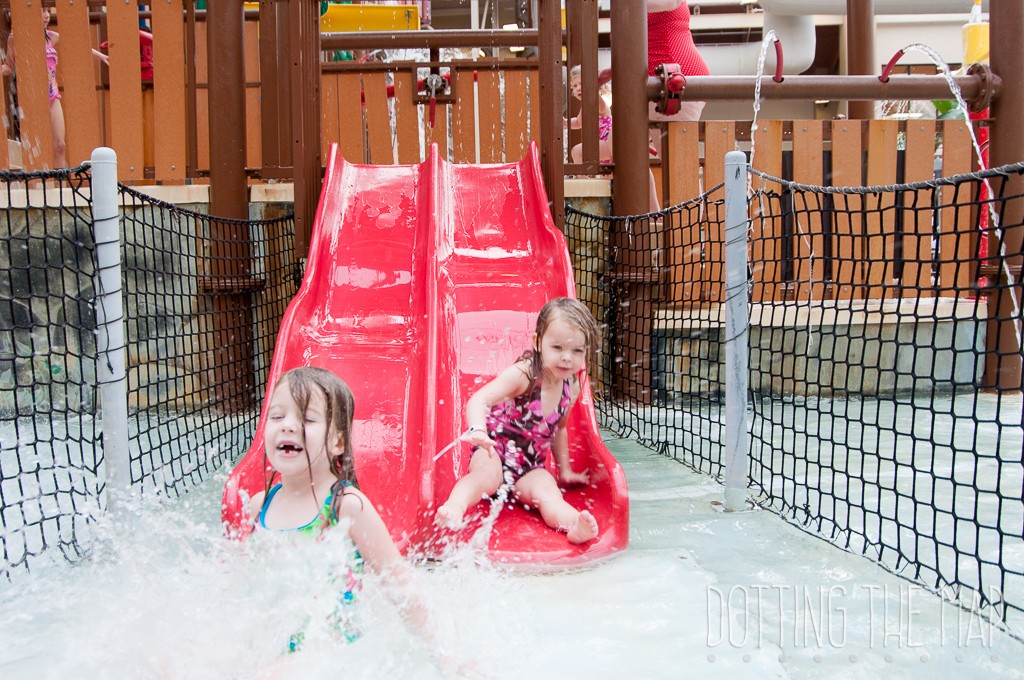 Wild WaterDome Indoor Water Park. My girls had a complete blast at the indoor water park. I'd say over the course of the two nights we stayed we got a solid 12 hours of water park fun in. There are many attractions available including a big kids play area with things to climb on and mini slides, a wave pool, surf rider body boarding area, a large hot tub area that is part indoor and part outdoor (kids under 6 not allowed), a baby and toddler play area, four large water sides and a mini lazy river with basketball hoops. Towels are provided and special towel cards are traded in daily for towel inventory control. The hours of the waterpark change often so check with reservations or once you get there to know what those are. Also be aware that even though it's inside there are UV rays that come through the skylights so sunscreen is very much encouraged. Also life jackets are provided in infant and small child sizes.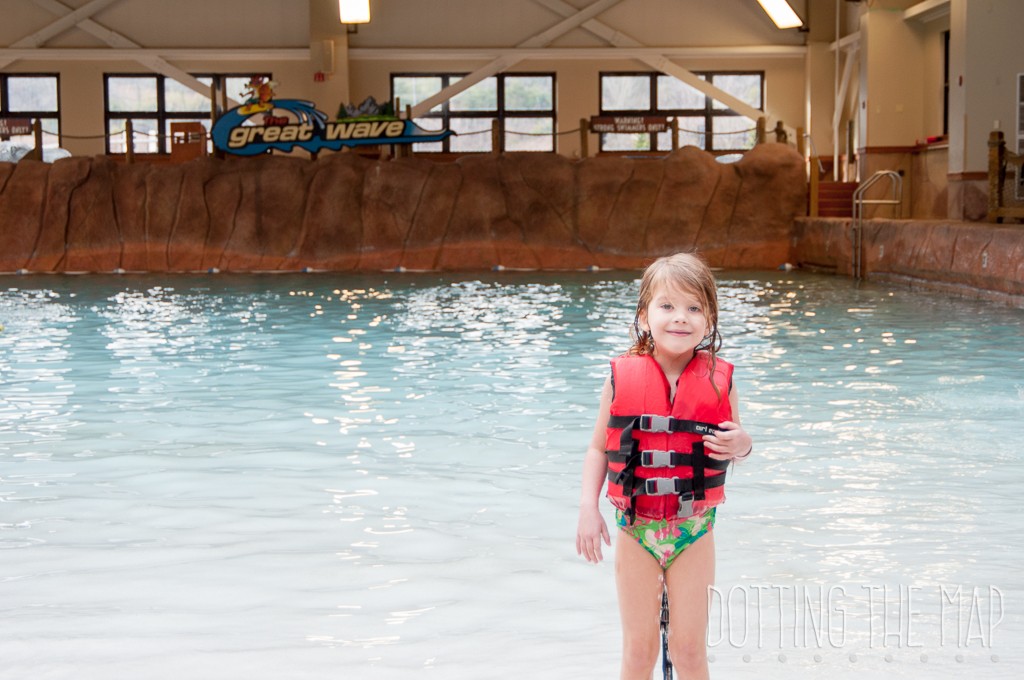 Dining and Other Activities. There is a very impressive arcade area as well as a free indoor play area that my girls loved. Make sure if you have younger kids you take advantage of that. Otherwise there is also an indoor adventure forest that includes a ropes course and other fun things your family might want to check out. We never got to it but there is also a painting pottery store and mini golf. There are many dining options including snack bars and a regular bar located inside the waterpark as well as restaurants and buffets located onsite. Once you arrive you will get a coupon book for dining and activities. A nice bonus was the kids eat free with parents deal. My girls also loved poking their noses around the candy and ice cream shop located in the lobby.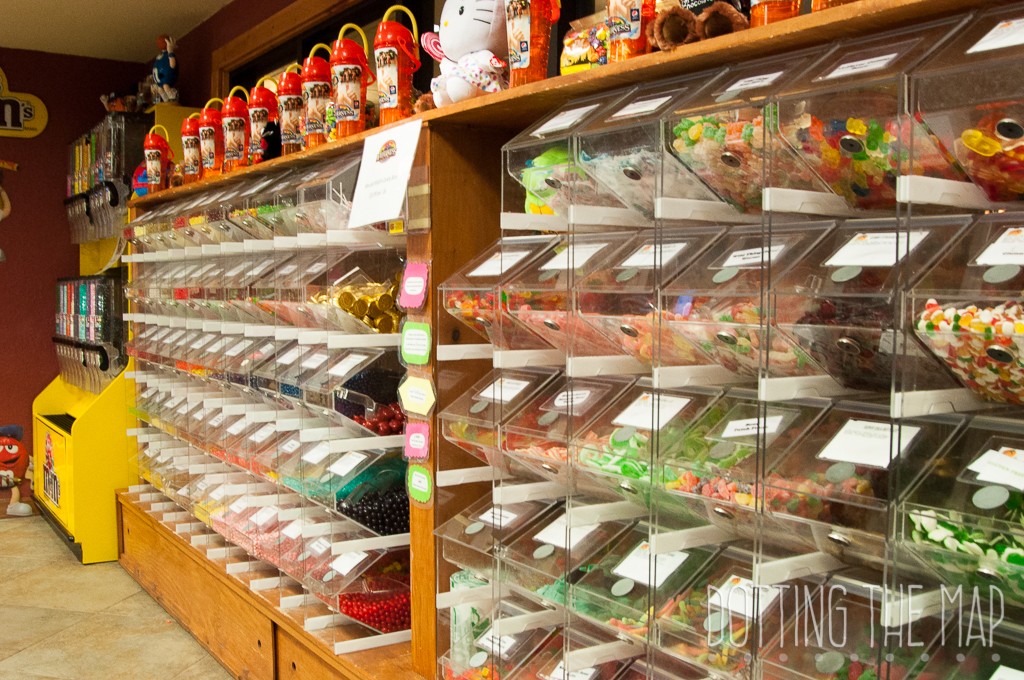 We had so much fun during our stay at the Wilderness at the Smokies. So much fun that we decided to make it a yearly tradition. We went in the middle of the week in mid-January and it was perfect. Absolutely no crowds, no waits and plenty of room to spread out. We made some amazing memories during this trip. I don't think I will ever forget my fearless five year old battling the waves in the wave pool or my cute three year old bouncing on the teeter totter. If you haven't been before I definitely urge you to give it a shot! So much fun!
*Our stay was sponsored by Wilderness at the Smokies but our opinions are completely our own.