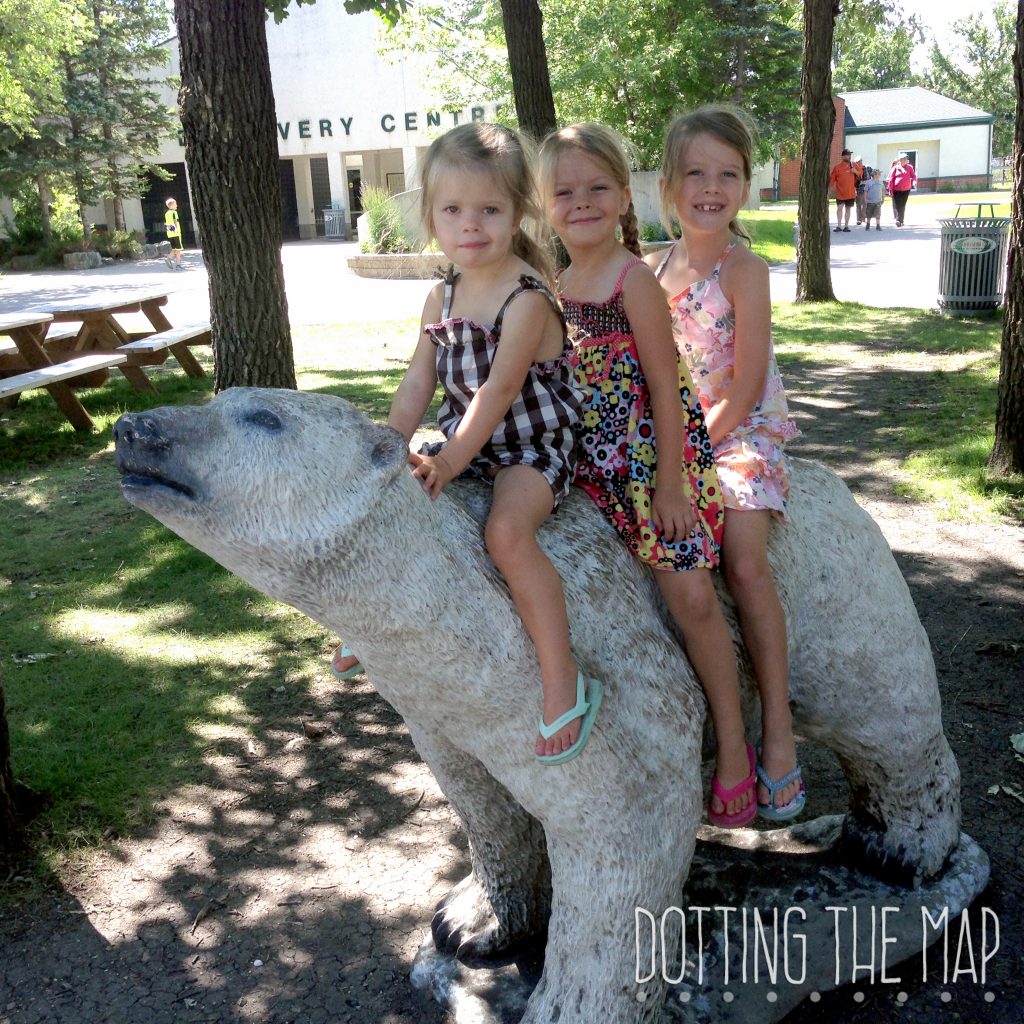 As part of our three week family midwest road trip we really wanted to utilize the passports and spend a few days in Winnipeg, Manitoba which was only two hours from where we were visiting Reid's sister in Northern Minnesota. We thought it would be really fun for the kids to be able to see a different country and experience some of the differences and have some fun!
Winnipeg Manitoba is the capitol and largest city in the provence. It also has a wide variety of really fun family activities that our kids were pretty excited to check out. The first day we were there was on Canada Day, so of course there were so many great options for family fun that day. There were street festivals, parks with kid friendly activities and a beautiful fireworks display. The traffic was a little crazy as to be expected but it was worth the venture out.
Here is our vlog on our first day in Winnipeg, crossing the border, trying Canadian Slurpees and checking out Canada Day festivities:
The next day we headed to Assiniboine Park to explore the Zoo and find Polar Bears. If you are not familiar with Manitoba then you may not know that Polar Bears are native in Northern Manitoba. Someday I hope we get to do a Polar Bear expedition but for now while the kids are young so glad we got to check them out at the Zoo.
Here is our vlog showing our day at the Zoo, kids trying poutine, and shopping for Kinder eggs which are contraband in the US:
Other Family Fun Activities in Winnipeg:
Arctic Glacier Winter Park: Family fun in the winter! Lots to do and play outside, snowboard fun park, toboggan trails, ice skating, etc,
Assiniboine Park Nature Playground: A really cool playground that kids will love to get their energy out and parents will love to take a break. The playground has a water play area, a giant crows nest, and lots of cool statues and sculptures to climb on.
Children's Museum: 12 permanent galleries for kids and families to explore including a 1952 diesel locomotive train and 1910 passenger train. Kids will love performing water experiments, checking out the illusion tunnel, and all the subtle and hands on learning!
Our activities were hosted by the Winnipeg CVB but our opinions and thoughts are our own!