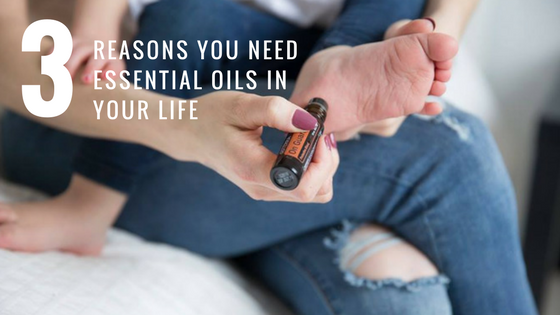 The craze has hit hard. Everywhere you turn another friend has fallen prey to the crunchy call of essential oils. I mean they smell good and everything but why on earth would you drop some serious dough (could be a downpayment on a flight or a cruise for goodness sakes!) to invest in essential oils?
I get it, really I do. I was in the same shoes about five years ago. I had heard of essential oils and seen all these enticing pins on Pinterest going around so I was intrigued but very skeptical. Then my husband brought me home a blend he had picked up from the health food store that was meant to support my anxiety and it smelled ok but did not help at all. So I tabled the essential oil thoughts and pins and moved on to more important things… having babies and traveling.
Fast forward to three years ago and a friend approached me about using essential oils for my family's health and wellness. Still skeptical, I attended a class and in the vain attempt at supporting my friend, purchased a starter kit. As they tend to do one of my children came down with a cold and we used one of the blends to support their respiratory system and support cooling the body during a fever and were BLOWN away by the results. After that I was hooked. I felt like I had found the Holy Grail in parenting. All natural health solutions for my kids AND saving money for future vacations and trips? Yes please!
I'm going to lay it all out for you on what exactly essential oils are, some ways you can use them to support your family (and TRAVEL!), and what to look for when buying them.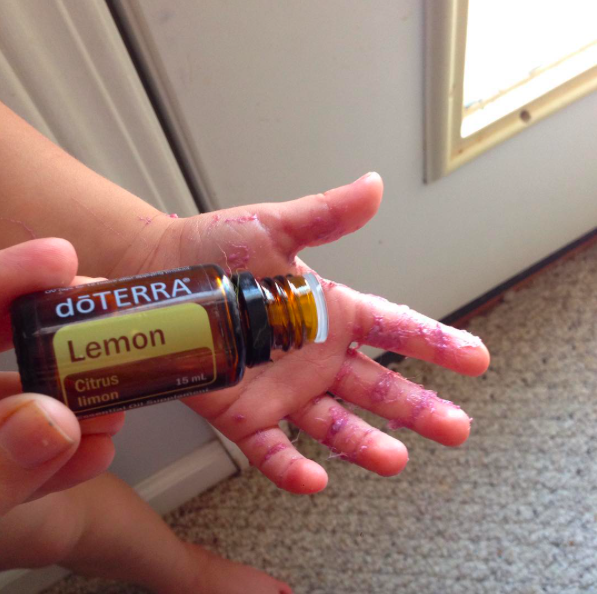 What are essential oils?
One of my all time favorite questions I get asked when teaching someone new about essential oils is: "Is there any science to this?" Well I'm so glad you asked! So much Science it may make your head spin. In fact yearly I attend an essential oils conference where one day is just devoted to Science and while I find it fascinating, I tend to feel like I'm drinking from a fire hose. If you want to dig in deeper than I always suggest checking out the doTERRA Science Blog (https://doterra.com/US/en/blog-science) or if you prefer non-partial: Aromatic Science (http://www.aromaticscience.com/). In short, essential oils are plant's natural defense mechanism that are meant to protect themselves and cells! They are the pure extracts from plants and in their most pure and potent form are 50-70 times more powerful than herbs. In fact it would take 28 cups of peppermint tea to equal one drop of peppermint essential oil.
How can you use essential oils in a practical way in your family?
Some people just want to use an essential oil here and there to support their family's health needs while others are interested in digging in more fully to reduce the toxic load of their household (i.e. remove as many chemical and toxin filled products in their house as possible). Either way essential oils can offer some great solutions in a natural way. You can use peppermint essential oil to support occasional head tension, elevated body temperatures, digestion support, all natural energy support, focus, and so much more. Lavender essential oil is great for supporting calming anxious feelings, a restful night's sleep, quieting a tantrum, soothing bee stings and bug bites as well as soothing and supporting burns and sunburns. Those are just two examples of essential oils that have a myriad of uses and are invaluable to a home with children. You can use essential oils for emotional support, respiratory support, support in avoiding getting sick (hello airplane rides), occasional motion sickness, occasional indigestion (hello trying new foods), occasional ear discomfort, DIY all natural house cleaners and beauty products and so much more. The list goes on and on and the joke "There's an oil for that," really does apply.
The truth is essential oils has saved my family so much time and money and I get to sleep peacefully at night knowing if someone were to wake up with some minor issue I have the tools within reach to support them. It's empowering. A feeling I am so grateful for each and every time I travel with my kids. I bring along my passport and my big bag of oils because for some reason the second it's the most inconvenient time is when my child decides to come down with the stomach flu (true story). Essential oils are also just pennies per drop and since you only need one or two drops of essential oils to get the job done, your money goes really far, and saves us time since we have what we need at home.
What you need to know when buying essential oils:
Not all essential oils are created equally. The good news is essential oils have become more mainstream in the last five years. The bad news is stores are starting to take notice and want to jump on the bandwagon so they find the cheapest scented essential oils that are chock full of synthetics and fragrance oils and pop the label "100% Pure" and stock their shelves. To be frank, those are not going to get the job done and can actually do harm. There is no governing body when it comes to essential oils. They kind of fall in the vitamin realm. So you have to be really careful and choosy when picking a brand to use. You want to be able to see testing reports done on your particular batch of essential oils to make sure they are pure and free of synthetics. Even reputable brands are being outed these days constantly by third party testing. If they have synthetics or are watered down they aren't going to work very well. Also, there is a little bit of a learning curve that comes from using essential oils, so you want to make sure you find someone you trust that offers full support and mentoring when you purchase from them. Education is key and when done properly leads to empowerment for you and your family.
How to get more information:
If you are interested in learning more about essential oils or the brand I use and trust please feel free to connect with me! I help new people get started using essential oils everyday and plug them into community support groups and offer education and mentoring. You can visit my website: www.get-essential-oils.com, or connect with me on Facebook where I post lots of practical tips for using essential oils (www.facebook.com/GetEssentialOils).