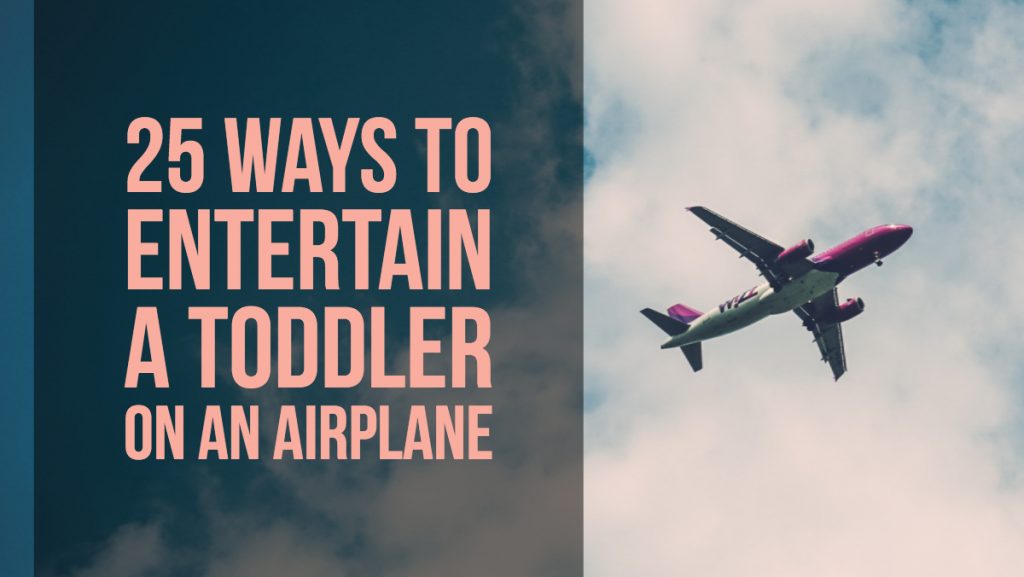 Flying with a toddler can be a challenge. If you're a parent of a little one, you know that often times you're traveling with an overactive, cranky toddler and it can be rough. But when you put said toddler, who is likely low on sleep, over- stimulated and under fed in a tight and enclosed space, things can get interesting. Keeping them from driving you and everyone else onboard mad becomes a serious challenge. In our 8 years of traveling with children, we have learned some ways to entertain a toddler on an airplane and now we'll pass them on to you.
My oldest daughter flew on 70 flights before she was one year old. Yes, you read that right- 70! It was really fun and sort of crazy but we learned a lot of tips and tricks for airplane travel with toddlers along the way, including what to pack, what not to pack and many ways to keep them entertained.
See related:
Dos and Don't for airplane travel with kids
Diaper Bag Packing List for airplanes
Monsters Don't Ride On Airplanes kindle book
The real key here is simplicity. You do not have a lot of space in your carry-on for endless toys and books, and there is not room to spread out ESPECIALLY if flying with a toddler on your lap. Many times I was crammed in the middle seat with a 1.5-year-old who just wanted to run around, throw everything and play with the seat back table. First Tip: do whatever it takes to get an aisle or window seat either one is better than the middle. I always loved the window because just looking out the window usually occupied baby for at least a few minutes of the journey, they love to look at airplanes and everything on the ground, but it is not as interesting after takeoff. An aisle seat is always nice for an easy escape to the bathroom or a short walk if needed.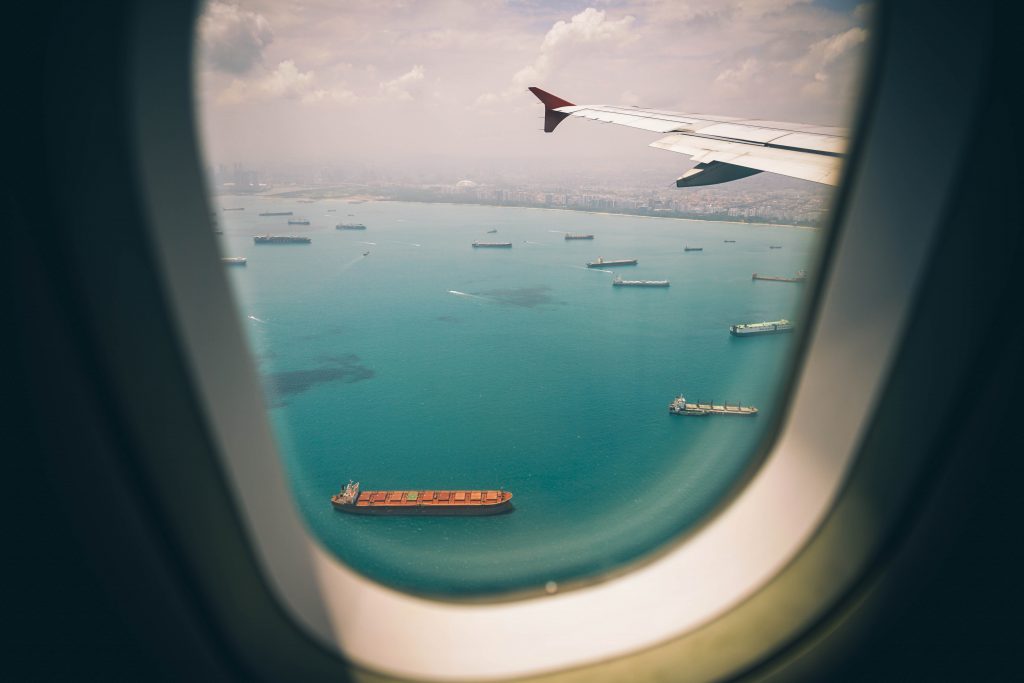 So here is my comprehensive list of toddler airplane activities to help keep your young one engaged and not drive you batty on the airplane especially if flying with a lap child. Some of the ideas are mine, some are not. Some are really great ideas of small travel toys for toddlers on airplanes and some are fun toddler airplane activities to bring along with you.
Dollar store toys. I love buying a few little dollar store toys and surprising my kids with these toys when we travel. A new toy is always exciting, and guess what- if they get thrown away or left on the plane. Not a big deal, you're out a dollar.
Pretend Wallet. For some reason, my toddler is obsessed with my wallet so I grab an old one and put some fake money in it and she will play with that forever.
Check the beloved dollar section at Target. They have the cutest felt busy bags that I adore. If you can't find any there or you like to be crafty you can consider making your own like these ones.
Puppets – Check with your neighbors first, but bring some markers, gather some of the air sickness barf bags and make some hand puppets. Guaranteed to be entertaining to all around you.
Ask for an extra plastic cup. Seriously I don't know why but all my babies and toddlers thought the drink cup was ridiculously fun to play with. Young babies can chew on it and older toddlers can spend a long time placing pom-poms, airline pretzels or really anything in and out of a cup.
Craft stick puzzles are a fun and entertaining choice for kids of all age and easy to make!
Make busy bags! Check Pinterest for loads of different ideas. But these are some of my favorites!
Make a button snake! Really fun to play with and doesn't take up much room!
Homemade iSpy games for babies are one of my favorite things for church and travel. These ones are super cute!
Tray seat covers are so much fun and lightweight (and can we say hygienic??) check out these ones from Amazon.
100 Free Playdough Mats. If your toddler is past the eating everything phase then these fun play dough mats could be a great option!
Gel window clings may just be the coolest idea I've ever seen anyone utilize on an airplane to keep a kiddo occupied. Here are some we like.
Bring some bubble wrap and entertain the toddler. You may annoy a few passengers but a screaming toddler would annoy them more!
Load the iPad with plenty of fun and interactive books. Fun for toddlers to look at and leaving real books at home will save room in your diaper bag. You can check out ours that we wrote specifically for the airplane here.
Find toddler games on the iPad that help toddlers learn shapes and colors.
Bring 5 or 6 of these mega blocks you don't need a ton to keep a toddler occupied.
Play with the inflight magazine. Point out fun things to your baby and toddler and worst comes to worst go ahead and let them destroy it. The flight attendants won't be (too) annoyed as long as you clean up the mess.
Make cute sponge blocks to bring along with you! They don't weigh very much and are cheap and you can toss them if needed!
Make snack time fun and engaging! Please don't forget the snacks. A hungry baby is a grumpy baby (bring some for mama too). Don't rely on measly inflight snacks that your toddler may or may not like.
Mini traveling coloring cases. My 2 year old loves to color. Sure he doesn't do a great job but it keeps him entertained!
Doodle pads are one of my all-time favorite travel toys. Take turns and draw fun animals and shapes for your baby. A great time for learning on the go!
Bring a toy car carrier with a road mat. In my next life I will be crafty but for now, I'm in love with these!
Yarn and cheerios! A snack and an activity! Love it when my activities are multi-purposeful!
Bring a koosh ball! Remember these from when we were kids?? They take up little room, are sensory, and just fun for babies and toddlers.
Vitamin C suckers – We all get desperate at times for our toddlers to stop screaming, wiggling or need to be entertained. I love to pack some of these organic vitamin C suckers in my diaper bag on airplanes for emergency situations and you know the bonus of the immune boost.
One last hint about screens and iPads on the airplane. It's very tempting to pull them out right away when you get on a plane if your toddler gets antsy. If you have a long flight and want to limit screen time (super important for young kids) then wait as long as possible to pull out the iPad. Once it comes out it's likely going to stay out for the duration or you will endure the tantrums when it's time to put it away. So tire the toddler out, do all the activities you can, enjoy a snack or a meal, read some books, visit the bathroom and when it comes time for naps, snuggle up and watch a toddler show.
Remember to enjoy the journey and love on your little one, they won't always be a toddler on an airplane! Tell us in the comments your favorite way to entertain a toddler! Let's keep the list going!
This post contains affiliate links
Pin This