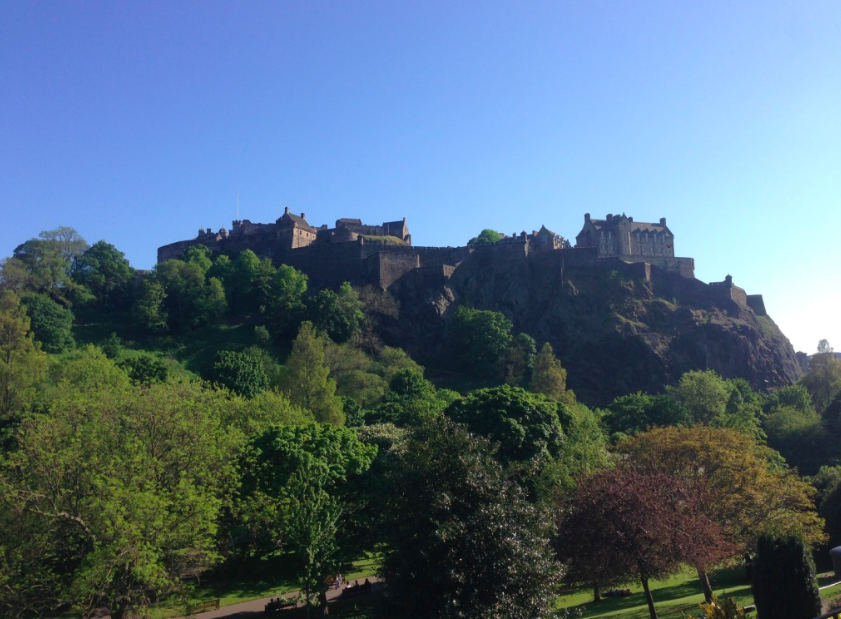 Recently on our trip to Scotland we stayed nearby on the Royal Mile to Edinburgh Castle. Since it was my very first time visiting Edinburgh, I knew that a trip to the Edinburgh Castle was a must. I can't express enough the beauty that is the Edinburgh Castle. When you are down on Princes Street and look up  you see it sitting majestically on the hill. It is absolutely stunning. But as you are heading up the Royal Mile towards the castle you spot it and it takes your breath away.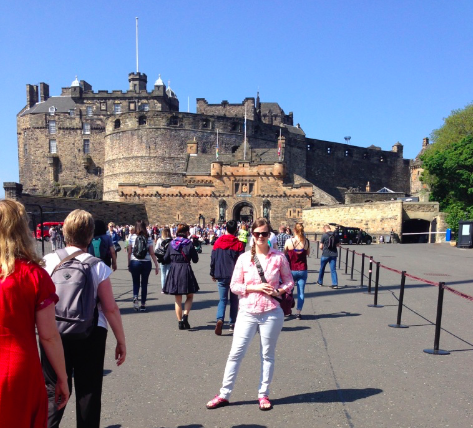 Edinburgh Castle is a scene of a lot of important historical events. It is the spot that Mary, Queen of the Scots took refuge and delivered her son- King James. The castle itself has been very well preserved and is a step back in history. Take a self guided tour or a guided tour. Make sure to stop by the canons and look out and breathe in the view. Take a moment to close your eyes and take in the feelings and emotions that must have taken place.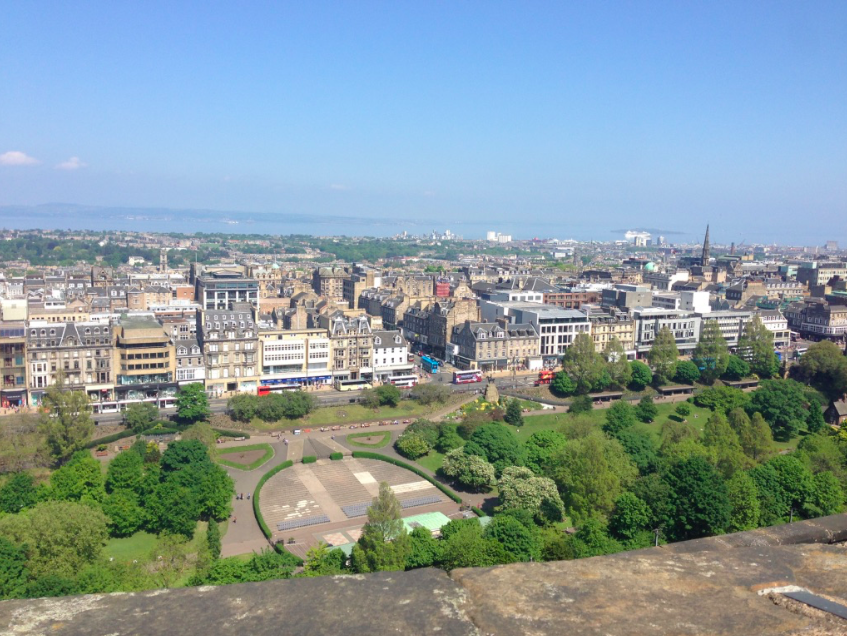 While you are visiting Edinburgh Castle you may have the opportunity to witness the changing of the guards or hear the cannons. It's fun to be able to see and experience these amazing scenes.
There are a few places you can go inside and look around inside the Edinburgh Castle. You will want to make sure to stop and see the Scottish Crowned Jewels, see the room where King James was born, and peak inside Saint Margaret's chapel.
A few tips for visiting the Edinburgh Castle. Make sure to arrive early as to avoid a long queue or wait time to purchase your tickets to enter the castle. You will also want to wear good shoes for walking as there are hills and uneven cobblestones. The castle itself is not super accessible or wheelchair friendly. If you are traveling with infants or small children, I suggest wearing them in a carrier.
Have you been to Edinburgh Castle before? What are your tips?