First off, let me apologize for not having many pictures of my food in Ireland. It was very difficult to take pictures of my meals because most of the places I ate were dimly lit pubs. I am convinced that Ireland doesn't really have restaurants, just pubs that serve food along with Guinness. Despite not taking many pictures, I did eat while I was in Ireland. I ate like a marathon runner. Here are a few of the pics I was able to take.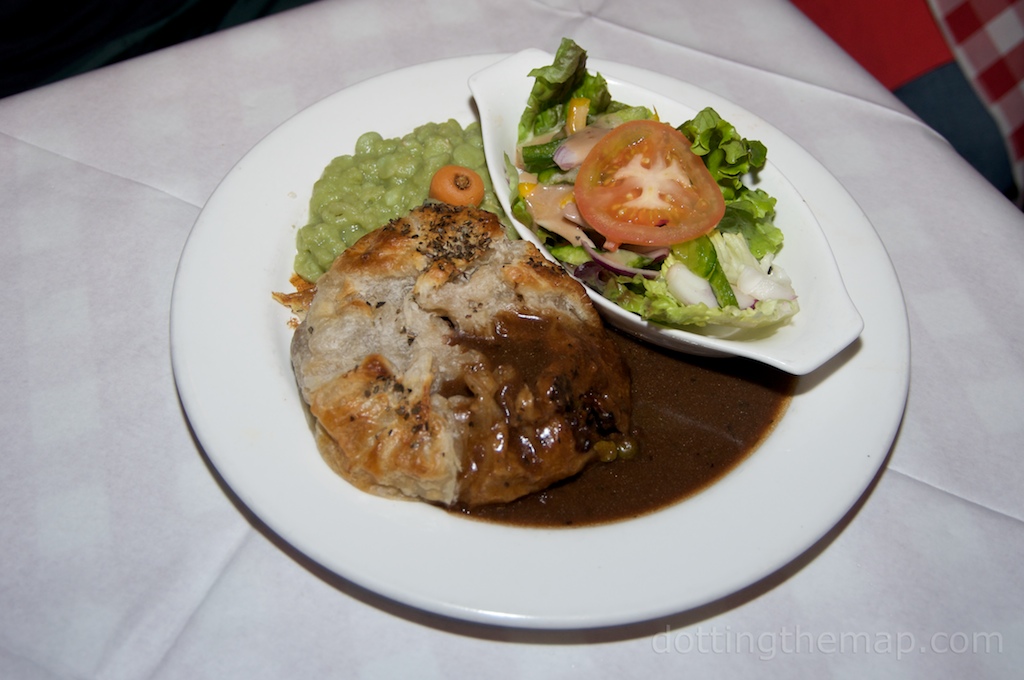 Molly's Delicious Pub Pie –  with Mushy Peas,  proper chips or Freshly Mashed Potatoes.
Braised Wicklow Lamb Shank – With fresh mash, roast root vegetable & with rosemary gravy.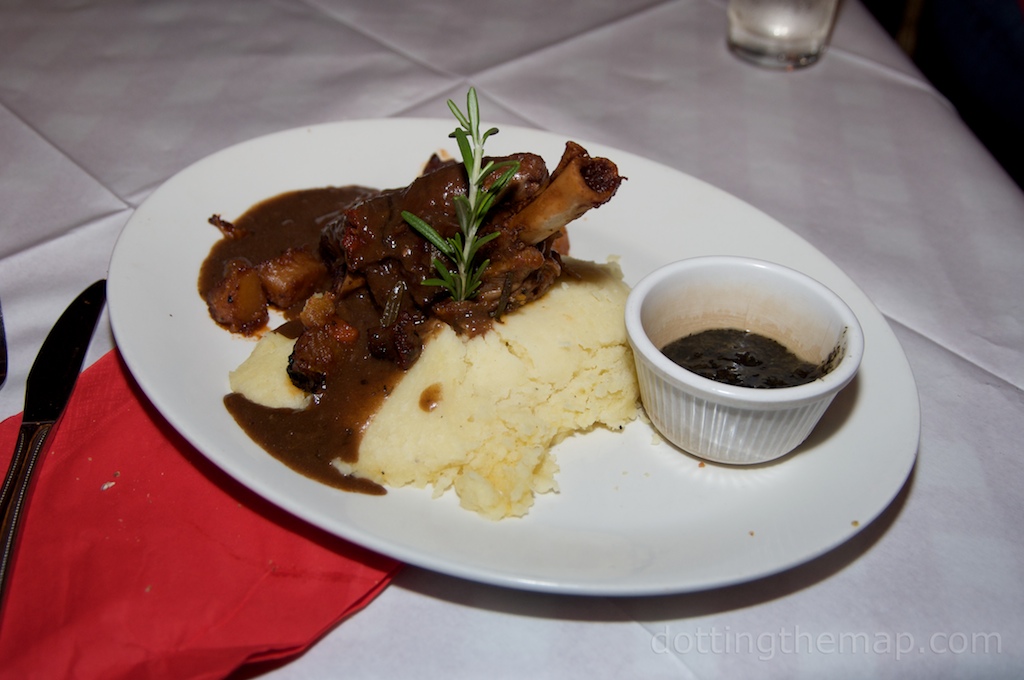 Another shot of the lamb. The mint sauce was super strong but really tasty.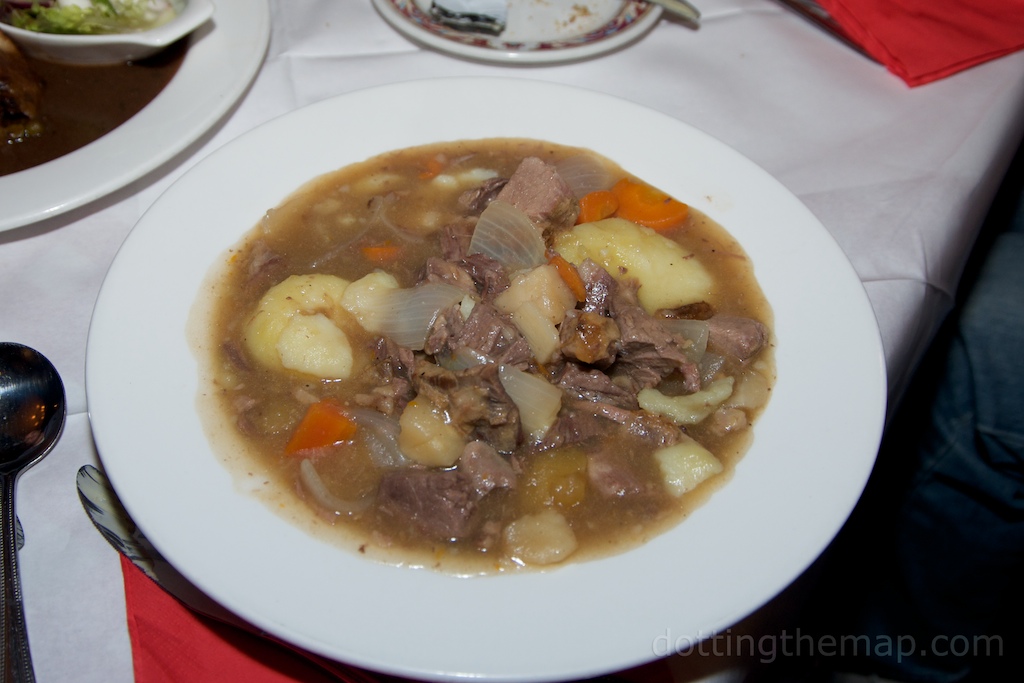 Traditional Irish Stew – Lean Medallions of Lamb Stewed with Seasonal Vegetables, Herbs and Potatoes.