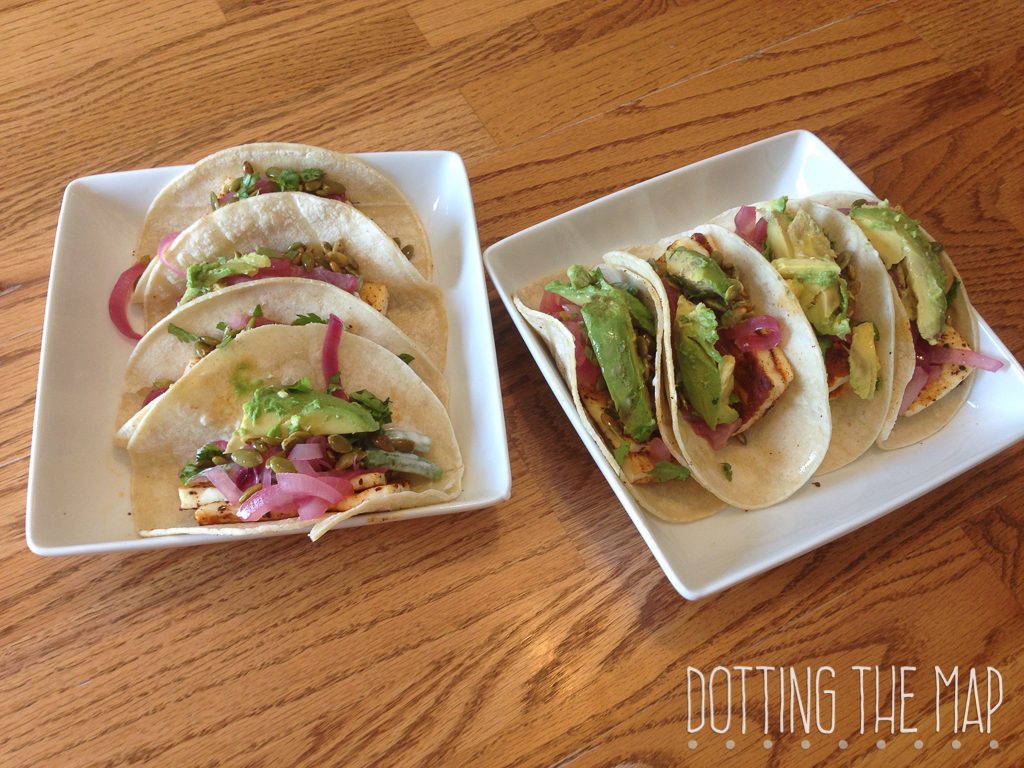 A couple of weeks ago I had a friend graciously offer me one of her free week trials that she had accumulated from being a regular Blue Apron customer. Meal subscription services are all the rage right now and being a busy mom of 4, running multiple businesses, and homeschooling my kids leaves me little time to cook and dream up new fun recipes to try out. I actually really love to cook and I'm not bad at it at all, and grocery shopping is one of my favorite things to do. So maybe I'm not their prime audience, but I really love food and consider myself a wannabe foodie. Because of this I was excited for my box to come.
I chose to do the family of four option, knowing I have little kids who may or may not enjoy fancy foods like Reid and I do. So I got to try out two meals. I was pretty excited for that blue box to show up at my door.
You can see my Blue Apron unboxing video here:

A lot of people have asked me for my review and if the meals turn out like the pictures. So here is my completely unbiased review as I have not received any compensation from the company to write this.
The produce was super fresh and kept in my fridge for a few days as we went out of town right after I received my package.
The instructions were very clear and included helpful pictures. There was a little more prep work involved then I would have liked. It would have been great if things were cut and roasted etc. as that was a bulk of the cooking time, but I understand that the food wouldn't have been as fresh as we would have liked.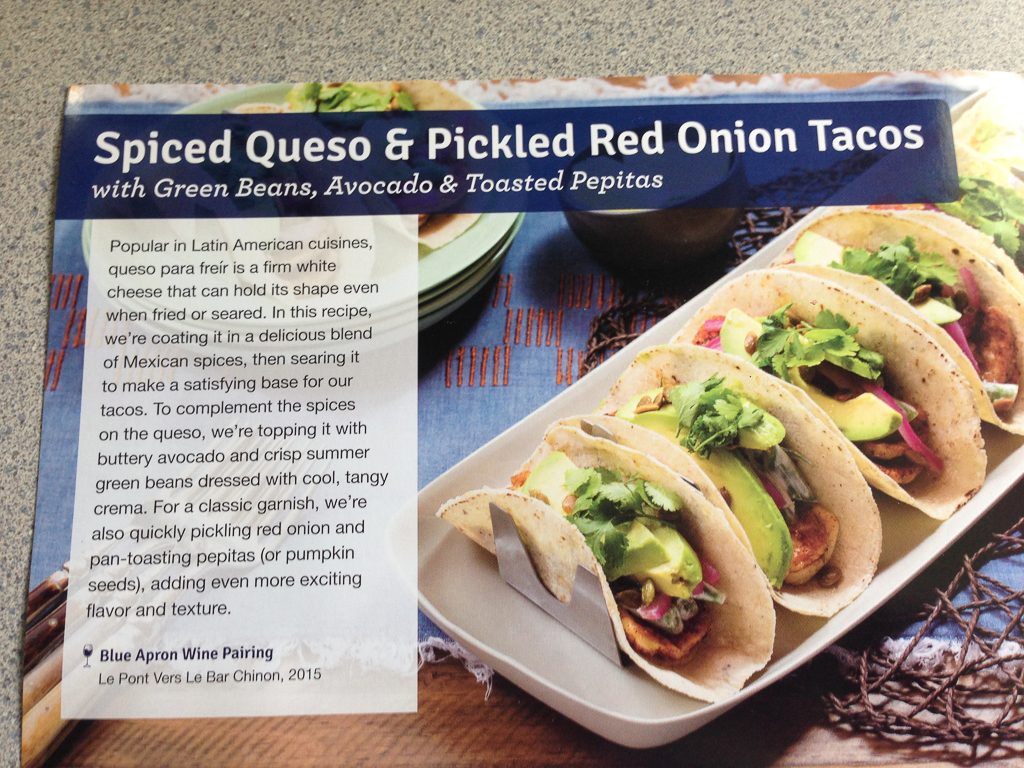 Cooking didn't take like an hour but it wasn't super quick and involved a lot of pans. It felt like I had a lot going on in the kitchen and was juggling to get it all done in the right time frame.
In the end the meals were really tasty. The first night we had these asian meatballs and fried rice that tasted like something you would get at PF Changs. The kids loved it and we all ate it up. The second night we had corn tacos with seasoned cheese that was grilled and it was really different. Reid and I liked it but the kids wouldn't go near it with a ten feet pole.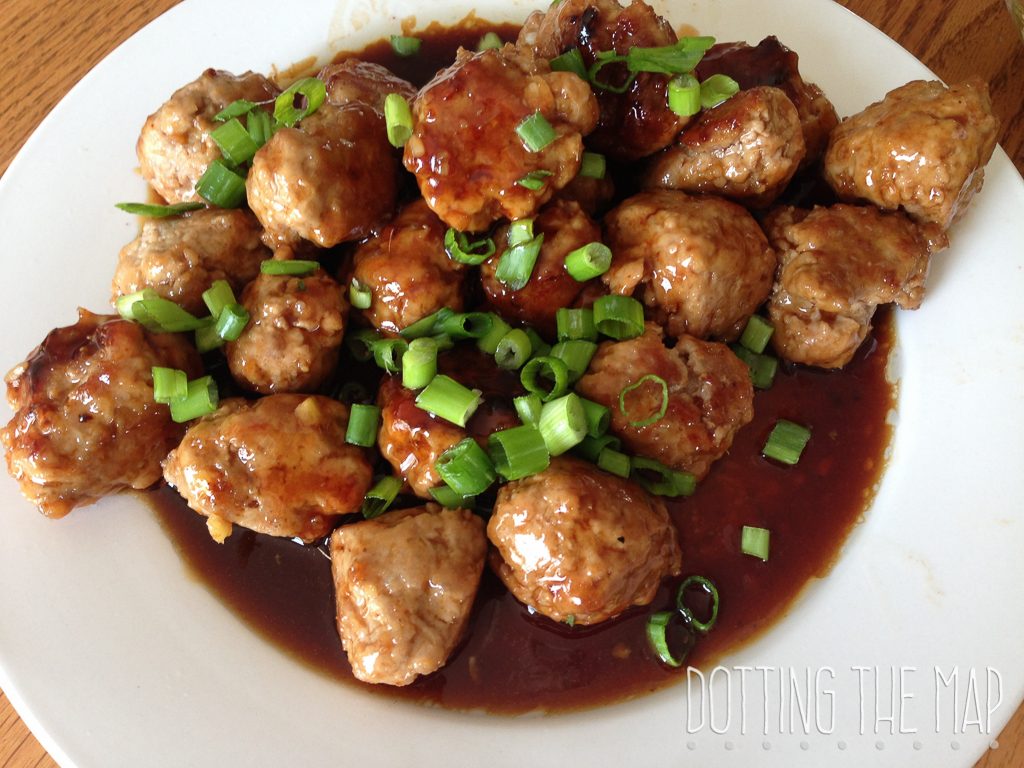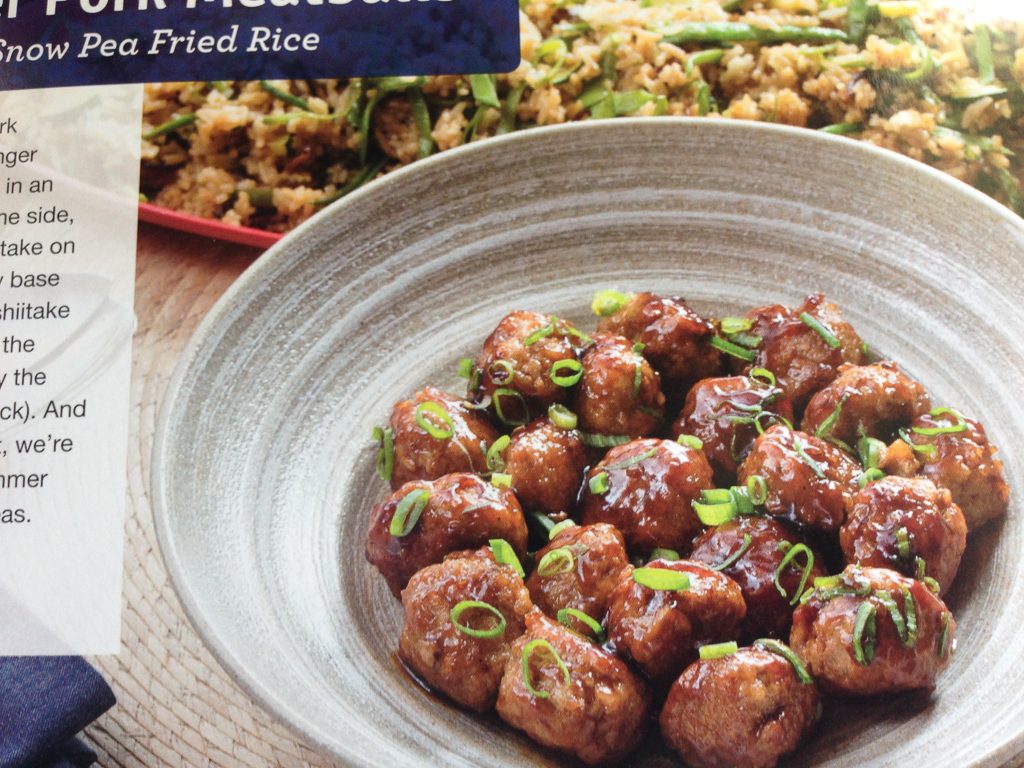 Here are my overall thoughts and feelings. It was really fun to try out Blue Apron. The food was good and different than anything that I had ever prepared. Would it be good for my family on a regular basis? Maybe once a month or every so often. For us with the amount of dishes and the cost it may be more worthwhile for us to just go out to eat.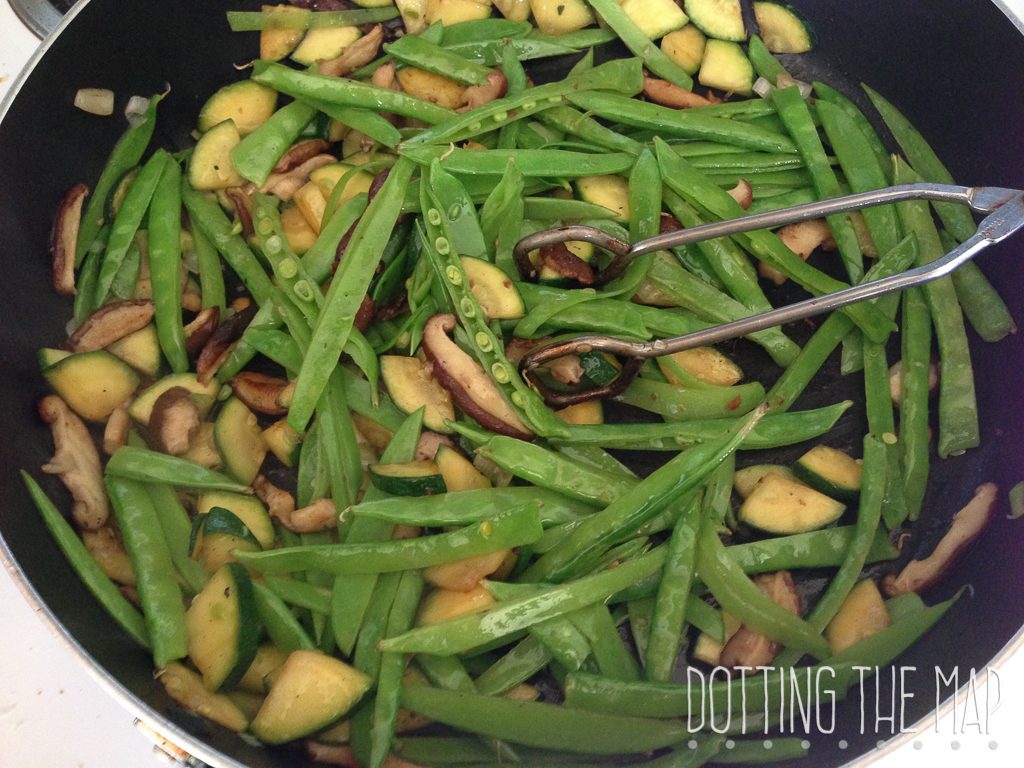 If it's a couple who wants to try new foods and enjoy time together cooking and learning, I think it's great. I also think it would be great for a husband who wants to surprise his wife with a nice meal every now and then.
Will we do it again? Maybe. It would have to be the right meal and something that really intrigued me.I do love that you keep the recipe and can recreate the ones you love.
Have you tried any of the meal subscription services? I would love to hear what you thought of them!