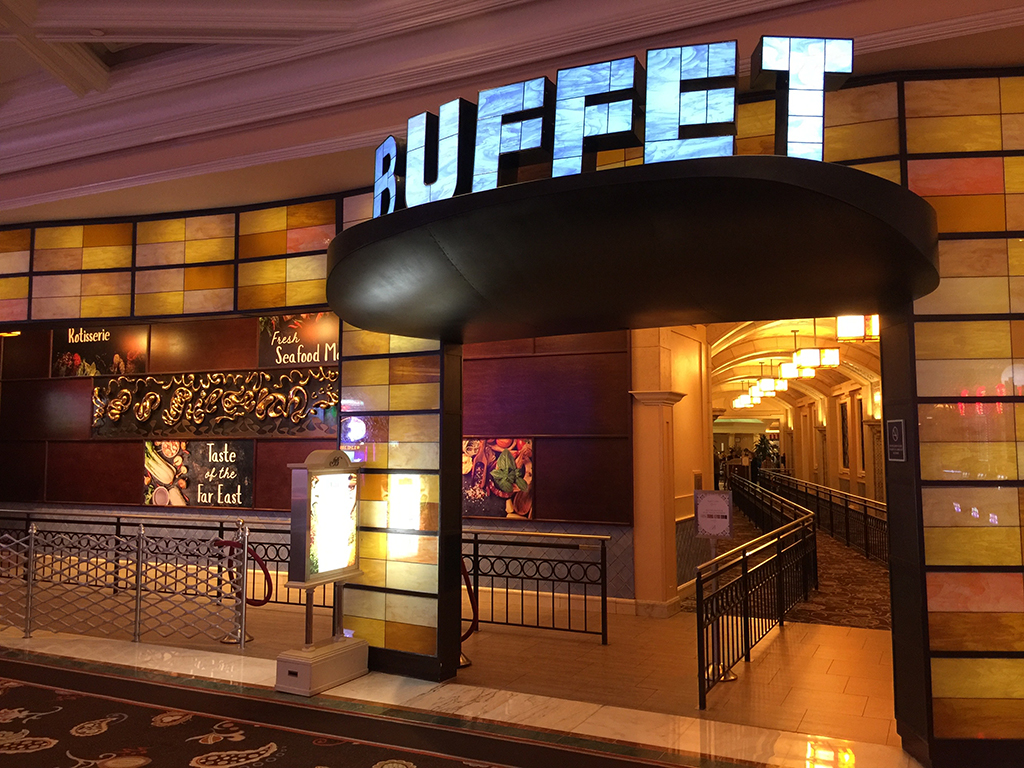 It's that time of year again! Time to list our favorite Thanksgiving buffets in Las Vegas. If you are planning on spending Thanksgiving in Las Vegas and would like to hang up your apron and have someone cook your turkey dinner, you are not alone! Lines will be long and you will have to wait, but for the most part, it is worth it. Remember that you won't just be battling tourists but it's a popular thing for locals to do as well, ditch the all day cooking and head to casino buffet. Many buffets on our list make a Thanksgiving-themed meal and have special menu items just available on Thanksgiving.
We ditched the cooking one year to have Thanksgiving dinner at a buffet one year when visiting family in Las Vegas and it is still one of my favorite memories and all-time favorite Thanksgiving memories. If this is an option your family may want to take advantage of, consider these tips:
Plan ahead. Scout out now which buffet you would like to go to with your family. This way you can talk to the restaurant to know what to expect for prices, what time will be the best time to go and make reservations if necessary.
Know there may be a line and make it part of the fun. Plan games to play in line or send some of your party to stand in line while the rest hit the casino and then switch so it's more fun and not annoying.
Plan to eat a little earlier than normal to avoid bigger crowds.
Double check the website of the buffet you are interested in for updated information. Times and availability may change as reservations fill up.
Also make sure to note that some of the Casino buffets, especially the upscale on the strip may have a dress code. They don't want you showing up in stretchy pants (although elastic waistband may be recommended!).
Also lastly, something we just learned on our most recent trip to Las Vegas is that parking at the Casinos on the Las Vegas strip is no longer free. You can get the first hour free at your first casino and then other than that it's about $9 an hour, so keep that in mind as you budget for your Thanksgiving dinner.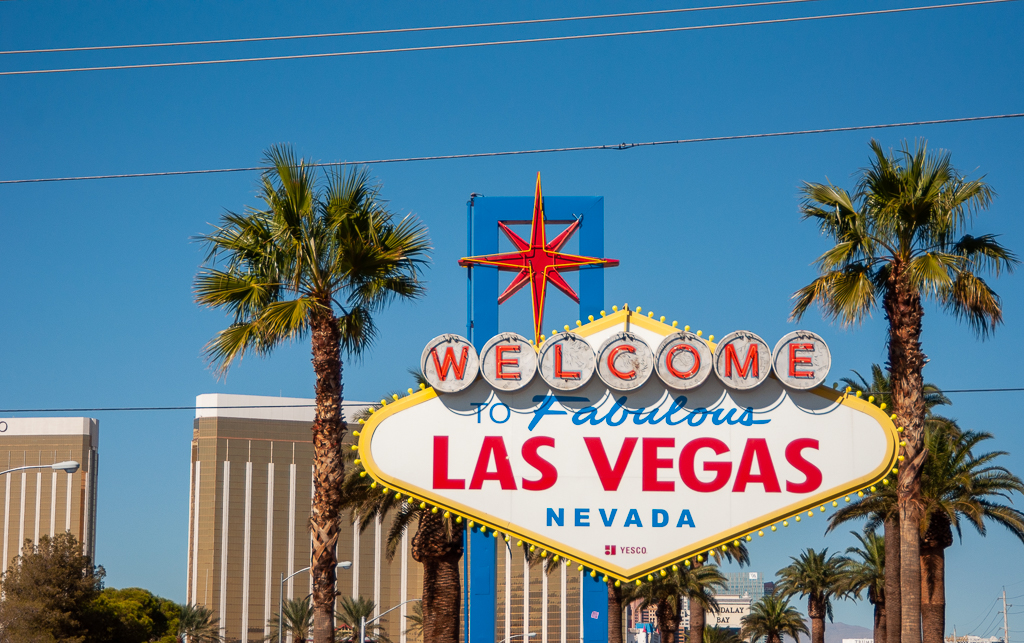 Here is a list of popular casinos on and off the strip in Las Vegas for Thanksgiving Buffets:
The Bistro Buffet will offer special menu items which include pumpkin soup, caramel apple salad, pumpkin bulgar salad, smashed cheddar potatoes, Granny Smith apple stuffing, maple roasted yams plus nontraditional items like eggplant parmesan, tortellini with braised short rib ragu, sea bass filet Oscar-style, Opaka olive tapenade and Tio's meatloaf with ancho chili sauce.
Wicked Spoon- Located at the Cosmopolitan hotel and by far one of my all-time favorite buffets in Las Vegas. They offer unique single servings of many dishes and would be a fun and chic place to spend Thanksgiving dinner. Brunch runs from 8 am to 3 pm and dinner runs from 3 pm to 10 pm.
The buffet at Wynn has consistently been voted the best buffet in Las Vegas for several years. It is a popular Thanksgiving dinner spot for tourists and locals and offers traditional fare and exotic and gourmet dishes as well. I personally think it is one of the most beautifully decorated buffets in all of Las Vegas. Thanksgiving hours are 7:30 am to 9:30 pm
The specialized chefs at Bucchanal Buffet love to come up with specialized dishes and serve out all the fixings for Thanksgiving day. It is one of the most popular Thanksgiving dining spots on the strip. It is best known for its crab legs served after 3 pm. Check with the buffet for Thanksgiving dinner times and menus.
Flavors, the Buffet at Harrahs will offer live cooking stations with Thanksgiving dishes for dinner. Enjoy mixing your own Pepsi drinks, interacting with dishes from all over the world and of course your traditional favorites.
The Cravings Buffet will offer a traditional Thanksgiving meal from 3 to 10 p.m.
In addition to the standard buffet offerings, the Bellagio Buffet will feature Alaskan king and snow crab legs, made to order salads, sushi, steak, beef wellington, cooked seafood, and traditional Thanksgiving items.
Chef Robert Derwinski offers traditional specialties at the Le Village Buffet served from 3:30 to 10:30 p.m.
Chef Eduardo Ruiz offers traditional specialties at The Spice Market Buffet, lunch served from 11 a.m. until 3:30 p.m. dinner served from 3:30 to 10:30 p.m.
In addition to the standard buffet offerings, the Aria Buffet will feature traditional Thanksgiving items. Alaskan king crab legs, a variety of sushi, pasta made to order, carved turkey and roasted salmon, ham, prime rib, and an Indian menu.
The Studio B Buffet will offer an all-day special holiday buffet with beer and wine included from 9 a.m. to 9 p.m. The menu includes roasted turkey breast, Yukon gold mashed potatoes, oysters on the half shell, roasted lamb loin, Lyonnaise potatoes, cream corn, grilled New York steaks au Poivre and mahi-mahi with pineapple salsa.
The Carnival World Buffet offers a special menu featuring sweet potato and chili soup, a carving station with maple honey glazed ham, roasted turkey breast, roasted prime rib of Black Canyon beef and Cajun spice-rubbed pork loin. For dessert, enjoy bananas foster, pumpkin pie, pecan pie, and pumpkin cheesecake.
If you are looking for a break from the hustle and bustle of the strip you can consider some of the local favorites of the Coast and Station casinos which will likely have less car traffic but still have potential lines.
Coast Casinos
The buffets at the Coast Casinos feature traditional Thanksgiving favorites like roasted turkey with all the trimmings and baked ham, plus all the seafood specialties, soups, salads, fruits, and vegetables from the usual buffet offerings.
• The French Market Buffet at The Orleans
• The St. Tropez Buffet at the Suncoast
• The Ports O' Call Buffet at the Gold Coast
• The Firelight Buffet at Sam's Town
• The Paradise Buffet at the Fremont Hotel & Casino
• The Garden Court Buffet at Main Street Station
The Station Casinos – Feast and Festival Buffets
The various Station Casinos located around Las Vegas will offer a variety of dining options.
• Buffet at Palace Station
• Buffet at Texas Station
• Buffet at Fiesta Rancho
• Buffet at Fiesta Henderson
• Buffet at Boulder Station
• Buffet at Sunset Station
• Buffet at Santa Fe Station
• Buffet at Aliante Station
The following Station Casino locations will offer the "Gourmet" menu, featuring all your Thanksgiving favorites, plus seafood and sushi.
• Buffet at Green Valley Ranch
• Buffet at Red Rock Resort
There it is the best a list of Best Thanksgiving Buffets, we hope you enjoy having your Thanksgiving in Las Vegas, make sure to get a great turkey dinner!
Related Posts:
Las Vegas Buffet Review: Wicked Spoon at Cosmopolitan
Best Free Things To Do In Las Vegas
Cirque du Soleil Mystere|Las Vegas Premium Entertainment
Pin This: