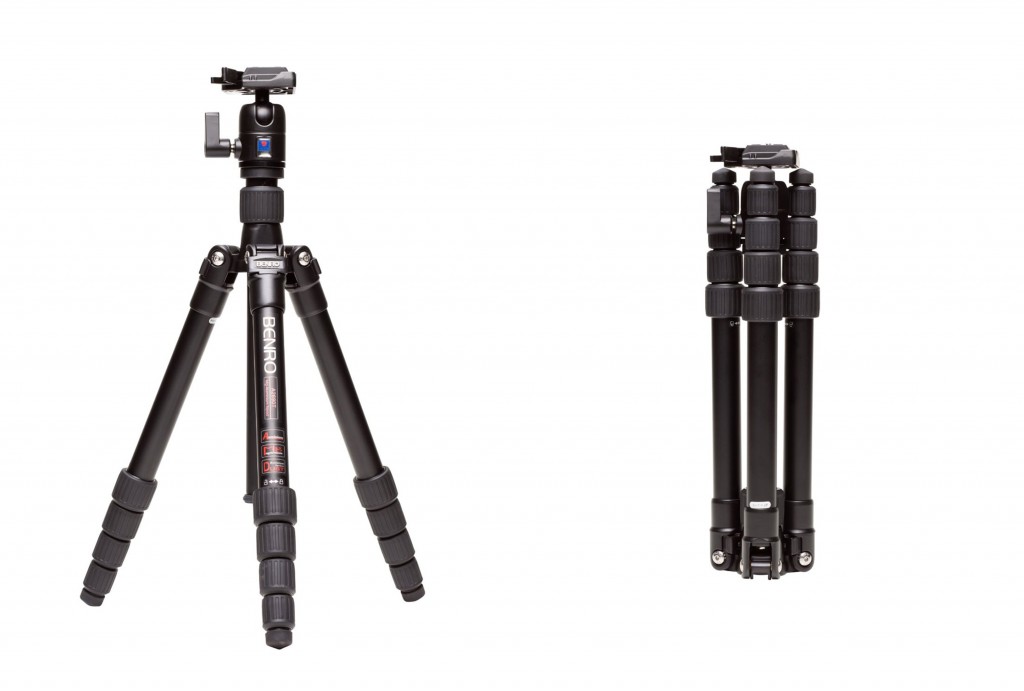 Any photographer knows that an essential part of photography gear is a tripod. For the longest time  my tripod NEVER came with me when I traveled. It was too big and bulky to make it worth it. No matter how hard I tried I couldn't squash it into my carryon and would always have to tote it along separately. I couldn't spare an extra hand to carry a tripod when I needed to help wrangle toddlers in an airport.
Finally it came to a point that I was missing too many good shots and decided to research travel tripods. Much of what I found were flimsy and cheap tripods meant to fold up small but not to last or hold a camera larger that a small digital. I needed something rugged, capable of supporting a large DSLR with a lens AND be folded up small. Right before a trip to Italy I pulled the trigger and bought a BENRO Travel Angel.
Here are a few things I love about my tripod.
Lightweight but sturdy – The travel Angel weighs in at 4.14lbs but can hold up to 13.2lbs and has sturdy aluminum legs. Higher end models even have carbon fiber legs.
Folds into a monopod – In just a minute you can convert the tripod into a monopod which I've found to be very helpful. Many small or public places don't allow tripods because they take too much room. Monopods are often a good solution for shooting in these locations. In a pinch it can even double as a walking stick.
Quick release plate – This means super fast setup and takedown.
Super small – At 16.34 in the Travel Angel fits into most carry on luggage, which was a must for me.
Includes a bag with shoulder-strap – The bag is nice both for traveling and at home and keeps your tripod untangled from clothes in a suitcase and clean from dust when you're not out shooting.
Since I bought mine BENRO has come out with the Travel Angel II which has a few upgrades and is worth checking out too.
This post has affiliate links, but the opinions are truly my own. I really love my tripod!