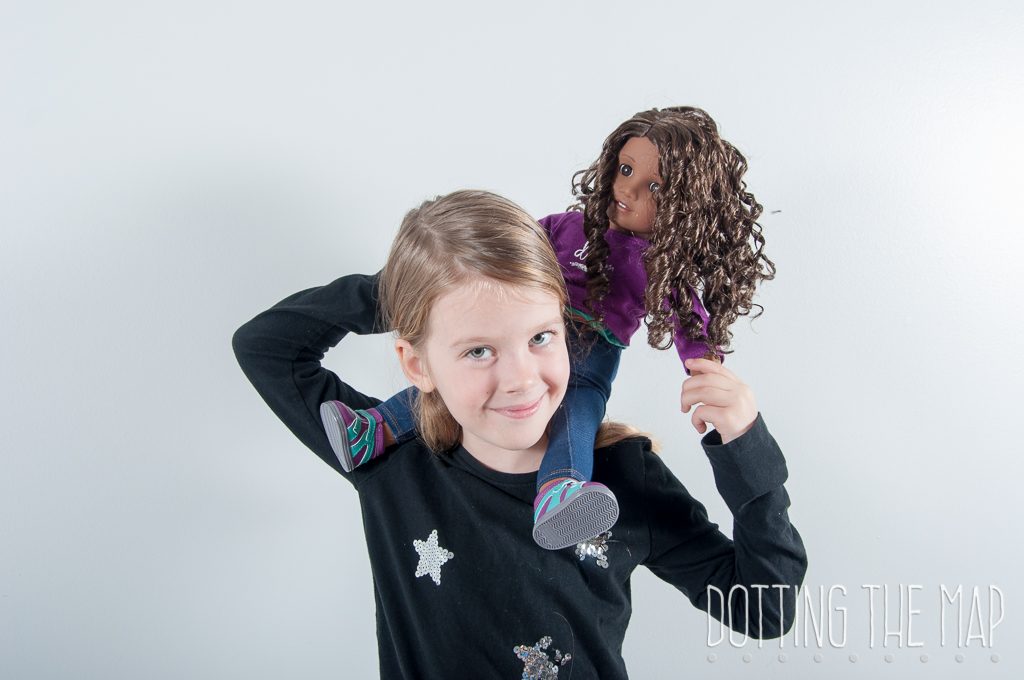 My kids are so obsessed with all things American Girl right now. And if I have to be honest, I kind of am too. Only because it's something that is so reminiscent of my own childhood. I didn't actually own any dolls but I had oodles and oodles of the books and every time that AG catalog came in the mail? Forget it, I was lost in a haze of circling every drool worthy doll accessory item that struck my fancy. So of course when I see my own children exhibiting the same behavior, it makes me smile and do a little happy dance in my head.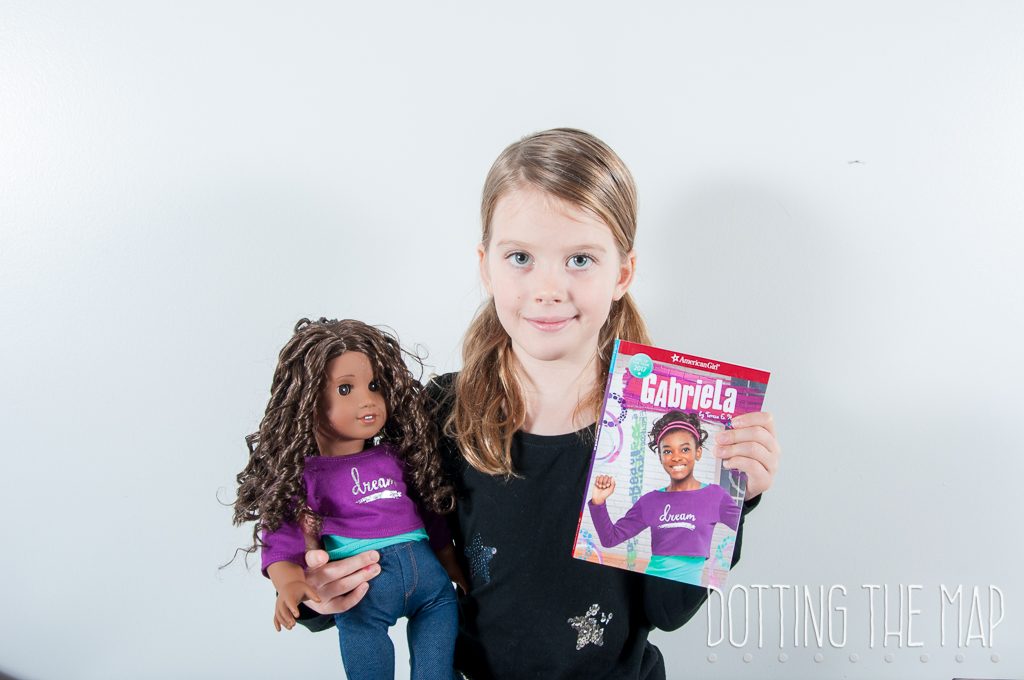 SO naturally when we were given the opportunity to get a sample and do a review of the new American Girl Doll Of The Year, we jumped and danced at the chance. The best part was I knew it was coming and was waiting anxiously but my girls had no clue, so a surprise unboxing was totally necessary. The worst part was the doll came and I had to hold on to her for a few days till we could get the video lights set up and do a proper shoot for the girl's YouTube channel Princess Clubhouse when all I wanted to do was rip it open and cuddle her myself!
Watch the Princess Clubhouse unboxing video of Gabriela McBride, American Girl Doll Of The Year 2017

So it's clear to see that we absolutely love her. I think she is a great role model for the girls being that she is creative, kind and welcoming. Gabriela McBride is a beautiful young African-American girl who celebrates diversity and over-coming challenges. She herself has a stuttering problem but uses her unique talents and gifts to overcome them. She is a poet, a dancer and an artist. And Sadie is in love with her and carries her around and shows her off to anyone she comes in contact with. Mom loves that she actually learns things from reading the stories as well as she is learning to love herself. Plus all the imaginative play that comes with these dolls is always great too!