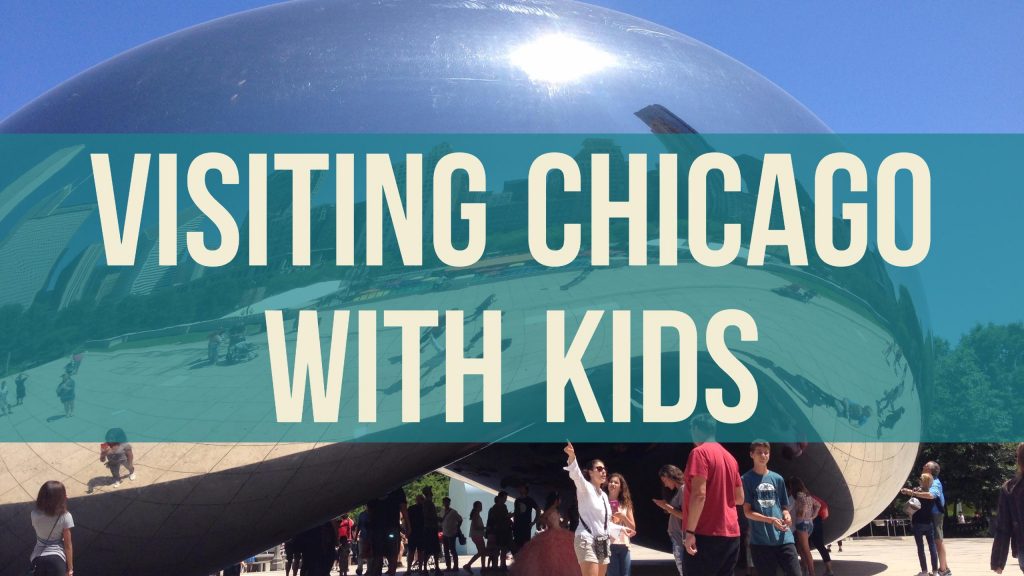 When we were planning our MidWest Mega Road Trip (click here to see our daily vlogs on YouTube from our two-week MidWest tour), I knew I just had to plan a full day to explore Chicago. I had never been to Chicago before, and neither had my kids and I just knew it would be so fun to explore a big city together.
We didn't really have a plan except to just explore. We stayed about an hour outside of Chicago in Merrillville, Indiana and then drove into Chicago just for the day and then drove through to Madison Wisconsin that night. Because we weren't actually staying in Chicago we had a car and were looking for the best place to park. After a lot of research we finally decided to drive north east and park at the Forest Park Station and take the train in. All of our kids are 6 and under so they rode the train for free and parking was just $5.
We found out the hard way that when you pay for parking they don't give you any change at all. So we ended up paying a lot more than $5. It's ok we learned a great lesson we can pass on down! The train is really easy to navigate and since we were not riding it during rush hour was pretty empty.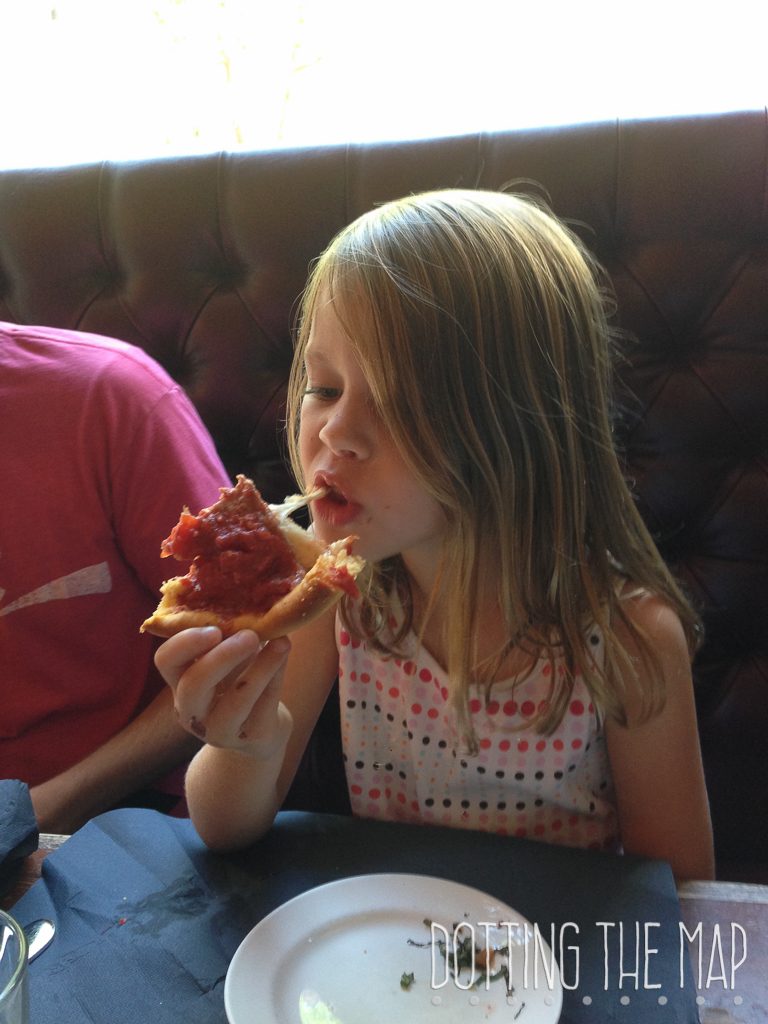 We got off at the La Salle and walked to Gino's East for some deep dish pizza. It wasn't what I was expecting but it was really good! The kid's seemed to enjoy it as well. After Gino's we really wanted to see Cloud Gate (aka the bean) at Millennium Park and since the weather was so beautiful we decided to walk.
It was quite a bit further then we thought it would be, but the weather was unbeliavbly beautiful for a late June practically July day. It was mid 70's sunny and breezy. Perfect temperature for exploring the city. We passed by street artists and the girls were just mesmerized. Once we got to Millennium park we let the girls soak their feet a bit in the fountains and it was off to see the bean.
I couldn't believe how crowded the bean was for a Wednesday afternoon. Regardless it was still so fun to see it in person and get our quintessential picture taken from it. It's definitely worth a stop on your trip to Chicago with kids.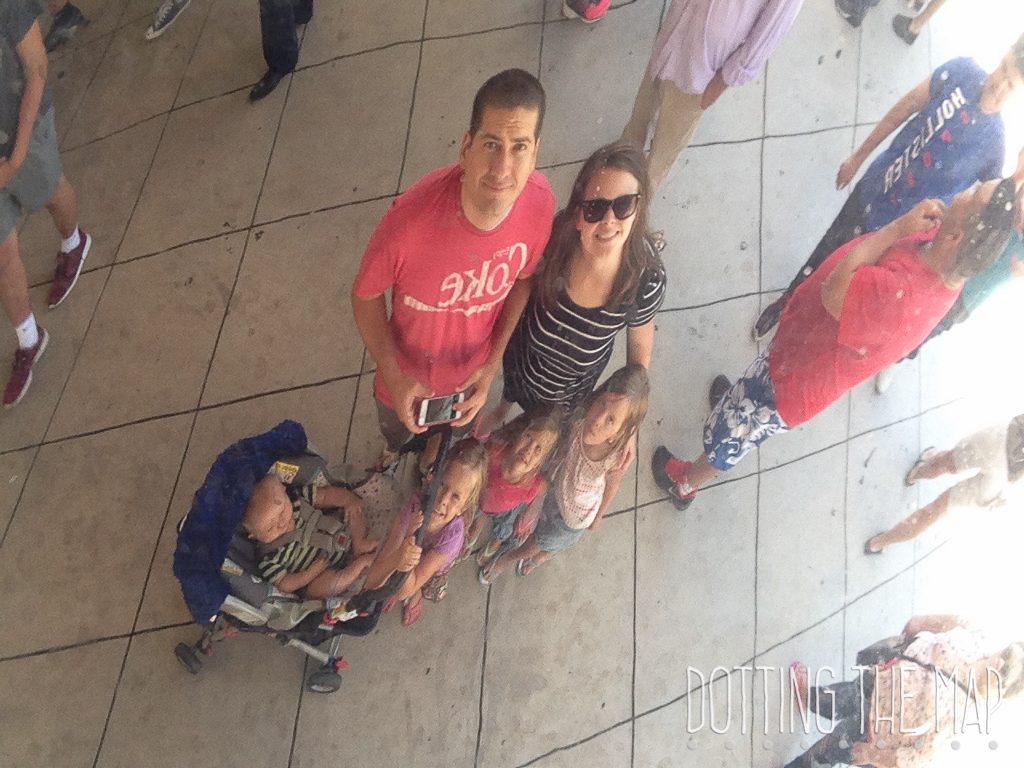 Here is where we made a mistake. We figured it was worth a shot to check out Navy Pier. The walk to the pier was beautiful. We walked past some really awesome condo communities that were gorgeous and we crossed over a bridge with an unbeatable view of the city and canal. But Navy Pier was an overpriced mall with a large ferris wheel and a carousel. The arboretum was kinda cool (and free) but probably not worth the walk or trouble. I would say if you aren't catching a sightseeing boat *totally doing that next time by the way* then it's not worth the trip out there. Check out the Field Museum (ask for basic admission if you don't have a whole day and save some money) instead.
At this point I was dying to dip my toes into Lake Michigan as it was the first of the great lakes for me to ever see! So we headed next door to this little beach area that had a killer view of downtown Chicago. I was super bummed to see how trashed the place was. The shore was littered with broken styrofoam plates and empty wrappers. And it was so packed! But still that didn't stop my girls from throwing sand up in the air and getting soaked.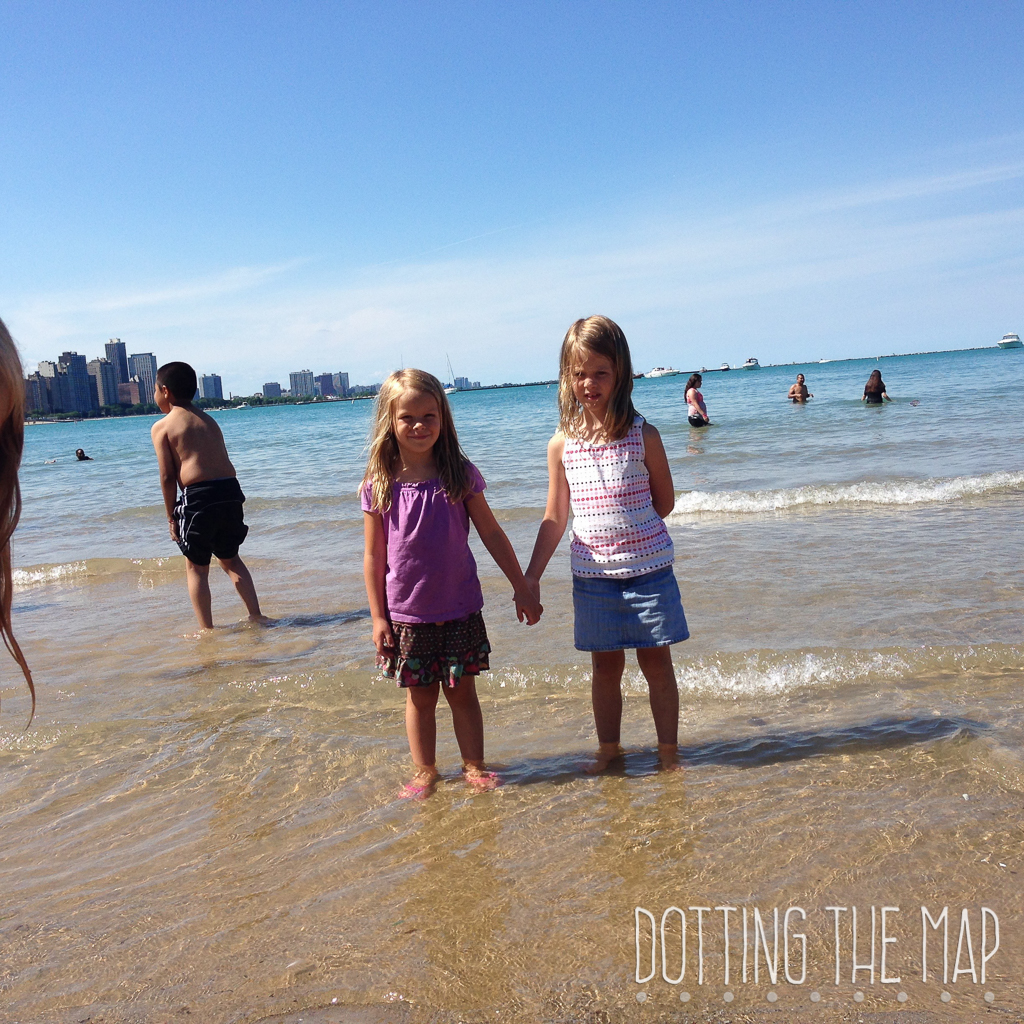 By this time we were beat. Dragging four kids across Chicago was exhausting. A helpful hint: There is no metro station close to Navy Pier. Looking at the map we thought it was only a few blocks, it wasn't. Another hike across Chicago and we found it. You may want to take a bus or a taxi. It was fun to see another part of Chicago and ooh and aww at all the amazing architecture though.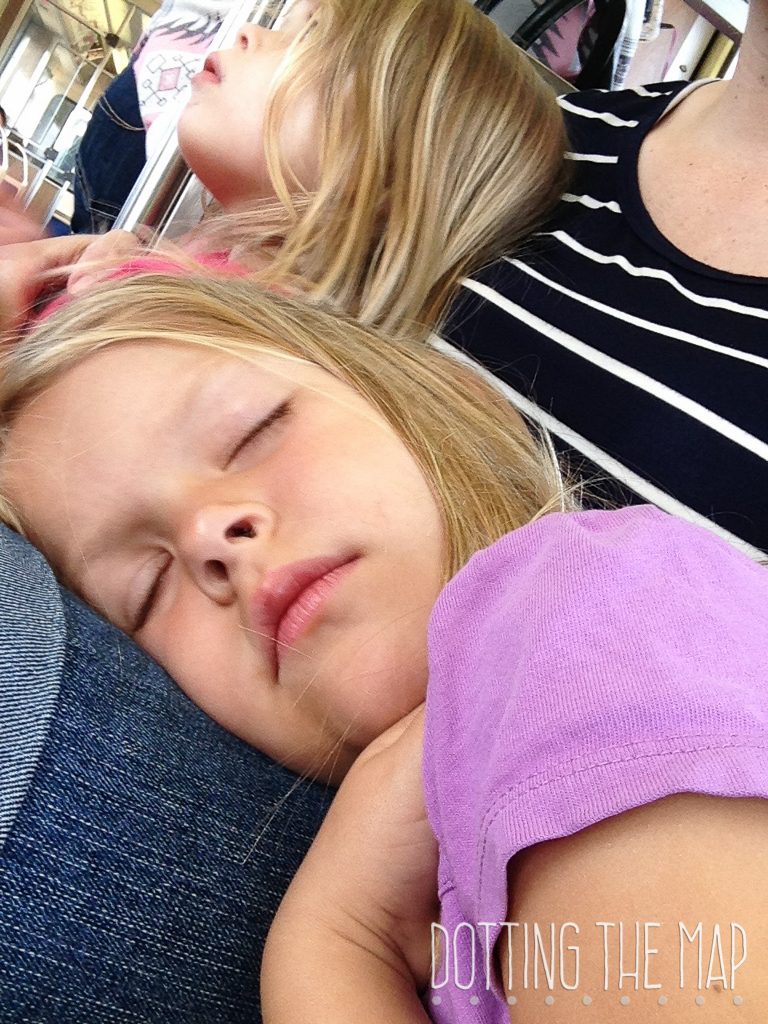 We made it back to the car and ended our day with Portillos on our way out of town. After all hot dogs and pizza are mandatory when visiting the Windy City right?
Here are a few things that are on our list for the next time we make it into town:
An architecture cruise
Field Museum
Museum of Industry and Science
Please note that the trains are not super stroller friendly as well as many attractions. Poor Reid got his workout carrying the stroller that contained a 20 pound baby up many flights of stairs. An issue that was very reminiscent of New York City and I'm sure many big cities!
What is your favorite thing to do in Chicago with your kids? Any other tips you have to share?