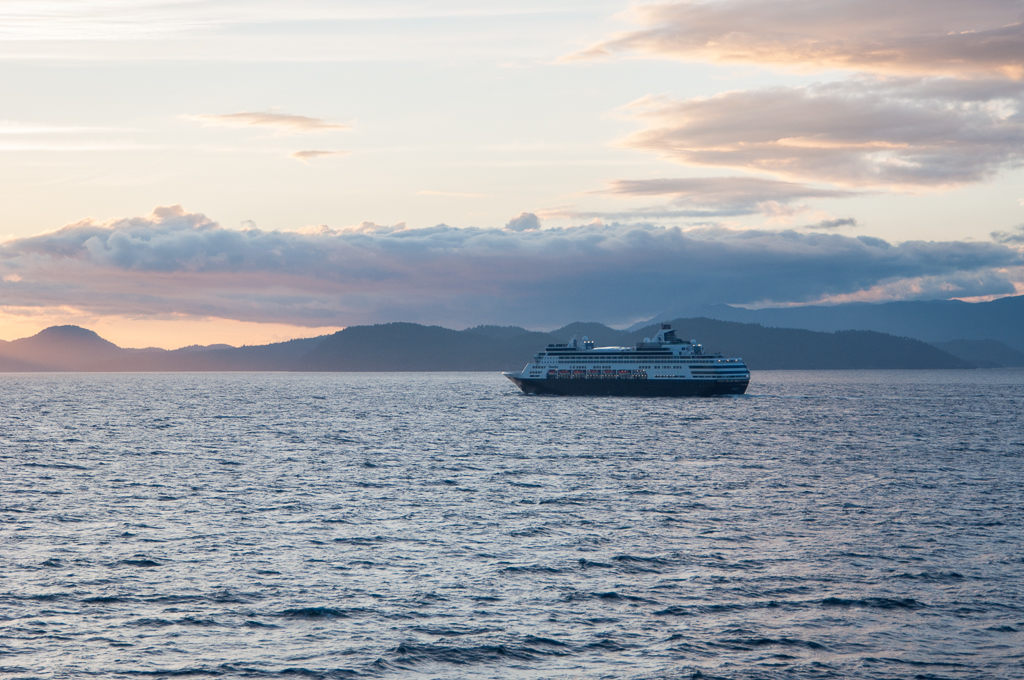 Cruising can be one of the most relaxing and enjoyable vacations, especially for moms taking a baby on a cruise because you don't have to worry about meals, laundry, cleaning rooms and planning activities. You get to relax and enjoy the destinations and your family. Cruising with a baby has been one of our all-time favorite vacations as new parents. It was nice to be able to have access to the stateroom at any point of the day for naps, feeding or changing. As brand new parents, it was such a blessing. We loved the attention that our baby on a cruise got and also our quiet moments on the balcony when our baby was napping. We've compiled a list of essential tips for taking baby on a cruise for you because we wish that we would have had one when we first started taking our babies on cruise ships.
See Related Posts:
25 Awesome Ways to Entertain a Baby on an Airplane
Diaper Bag packing list for airplanes
60 TSA Approved and Toddler-Friendly Snacks for Airplanes
Tips for Choosing Baby Friendly Vacation Destinations
We chose an Alaskan cruise to go on for our first time with our baby, because we didn't know what to expect. We just knew that if worse came to worse we could enjoy the views from our stateroom window and order room service. Now, as more seasoned parents, this wouldn't even cross our minds but as young parents that still wanted to travel, we had no idea how it would be. Of course, the cruise went great and we ended up loving cruising with a baby. We highly recommend it to parents looking for baby-friendly cruise destinations and we know that it is possible to have a blast.
There are plenty of people out there who will tell you horror stories of babies on cruise ships or 5,656 reasons you shouldn't take your baby on a cruise. Those people either weren't prepared for a baby on a cruise or don't even like kids in general. We've never been ones to leave our kids out of our travel experience but we were nervous about potentially being an inconvenience on other passengers. We never encountered any people upset about our baby. In fact, we found the opposite. The passengers loved seeing our baby on the ship and the staff was so kind as well. We constantly got stopped by passengers and crew alike to obsess over our baby. Here are our essentials tips for cruising with a baby:
1. Do your homework.
Search for a baby-friendly cruise line, a baby-friendly cruise ship, and a baby-friendly destination. There are differences! Some cruise lines that are more baby-friendly than others. There are some cruise itineraries that are more baby-friendly than others. Also, consider the other needs of the family or friends that may be cruising with you. Is this a multi-generational trip? My best advice here would be to reach out to a local travel agent that specializes in cruises. Yes, you read that right, it's 2018 and I'm suggesting you get a travel agent. A travel agent can help you get the best rate, research the best cruise lines for kids, help you get a room close to an elevator, and help you decide on a kid-friendly cruise ship and destination.
2. Be prepared. Get travel insurance.
If you have a baby, you are well aware of how unpredictable a baby can be. They can go from happy to sick at the drop of a hat. Also, getting travel insurance is just a no-brainer in general. When you go on a cruise, you are dealing with variables such as weather, airplane delays, baggage, and of course other life issues that can get in the way. Travel insurance for your cruise will give you peace of mind for the safety and well-being of your family. Very few people ever regret purchasing travel coverage especially for cruises.
3. Make a list. Check it twice.
It takes a little more planning than normal when you travel with a baby and a cruising with one takes ever more effort. There are certain things that babies need that older kids and adults won't. Almost everything for cruise passengers is taken care of by the cruise. For babies, you'll need to add an additional packing list. I suggest you start making your list now as you are reading this post. Categorize it with clothes, feeding, sleeping, changing, bathing, and getting around. Essentially you are packing a mobile nursery, but I promise you it's not as bad as you think.
4. Pack enough essentials for the entire cruise.
Bring enough diapers, wipes, baby food, formula, bottles, baby spoons (only 1-2 needed), bibs, onesies, swim diapers, diaper cream, baby shampoo, sun hat for the whole week. This may be contrary to what other sites will tell you, but take this from a mom who knows. I do this to avoid a possible catastrophe. Remember, you'll be on a cruise and you will not be able to just pick baby things up. In cruise ship stores and exotic port towns, sizes and options for baby items can be very limited. It is so limited that many cruise ships only carry one size diaper and chances are it's not the size you need. Plus, it will cost triple the price of what you would pay back home. It is always better to have extra diapers and food than to be without them.
5. Pack disposable things in a box.
I don't even know where I heard this tip from, but I have never forgotten how ingenious it is. I've used on every cruise I've been on, from the first time I took a cruise with a baby eight years ago to now with four kids. Think about all of the items that will not be making the trip home with you. Your diapers, wipes, baby food, swim diapers, formula and anything else that won't be coming home. Pack all of these items in a box and check it on the plane to bring with. You can even ship it to your hotel if you will be staying at your embarkation port prior to departure.
Of course, you ALWAYS run the risk of the plane losing the box the same as any luggage, so make sure you pack some of these in your carry-on for emergencies. You never know about plane delays or other setbacks you might face. The reason I love this tip so much is that at the end of the cruise, most of this stuff will be gone and used up and you can just dispose of the box. You'll return home with less luggage that you left with!
6. What baby equipment you actually need to bring.
People always want to know what to bring on a cruise for babies. You can rest at ease that the amount of large baby equipment you need to bring is minimal. That's a sigh of relief right? The equipment essentials you'll definitely need are a small umbrella stroller, baby carrier, backpack diaper bag…. and that's about it!
7. What you DON'T need to bring.
Depending on your cruise and what your plans are and how you will get there, you may not even need a car seat. Leave the portable cribs, bulky strollers, and high chairs at home. Cruise ship staterooms are notoriously small and you will not have a lot of room to store things. Bulky strollers will struggle through tight spaces and take up a lot of your room. The cruise will provide a crib, just make sure they know you need one at booking and follow up with them before departure. Every restaurant should have high chairs available for use. Cruise ship staff are notorious for taking care of your special needs if they're aware. Our wait staff were on top of things and as a result, highchairs and baby-friendly foods were often waiting for us.
You can also get some foods for baby on board. Milk, plain yogurt, and many pureed foods will be available for you on the ship to help keep your little one fed. If they're already eating mostly table food you'll be set.
8. What you didn't think of.
These are my last notes of some things to add to your lists just in case. First off, if you are planning or already booked a cruise please let your pediatrician know. They can often give you great advice and will make sure they have the necessary immunizations (no judgment if you don't immunize. Hopefully, they can also help relinquish any fears you might have. Also, chat with them about bringing some OTC medicines with you just in case something were to come up like a fever or an allergic reaction. They can recommend a safe dosage and other great information. I like to bring Benadryl, children's Tylenol, and a slew of essential oils with us whenever we travel just in case. I always feel like if I have it, I won't need it.
You made it through the list and you still want to take your baby on a cruise? Congratulations! Cruising with a baby can be such an awesome experience, I hope you have a great time. If you have any questions or comments feel free to use our contact page or comment below and we'll be happy to respond back. If you are planning on taking your baby on a cruise please comment and tell us the age and where you are going so we can get excited with you!
Pin This: