One thing I've learned living in an RV or maybe I knew it all along is just how much consumerism is shoved in your face on a daily basis. When I lived in a house I was numb to it. Since I literally can't succumb to any kind of retail therapy, entirely due to lack of space, it's so much more painfully obvious to me. Because of this, I've had to rethink holiday and birthday gifts completely and I've been investigating experience gift ideas.
To be honest with you it has been refreshing. I feel like we get to enjoy them more because of how much simpler and natural they have become. This Christmas we will be doing homemade decorations on our tiny and humble fresh tree. Presents will be simple at best and we will be trading the typical plastic coated toy for real-life experiences.
Ok, I'll be real. The kids are going to get a few toys but it will most definitely be a scaled down compared to Christmases of yesteryear.
At first, the kids were not super excited with this idea. Experiences aren't as fun to open as the big boxes tied up with string. As time grew on they started to enjoy these gifts even more than the toys that were played with and quickly forgotten. This new lifestyle has produced some of our favorite memories. We hope that this list will be helpful for you as you start to think outside the box on some toys you can trade for experiences.
See These Related Posts:
Why you can't afford to not to take a family vacation
5 Reasons to travel with your kids now!
Experience Gift Ideas
Here are our top ideas of experience gift ideas for him, her and them at Christmas time, the ultimate Holiday gift guide:
Horseback Riding Lessons or Trail Ride
Art classes
Cooking Classes
Homemade Coupon Book
Mommy Daughter Manicures/Pedicures
Movie Tickets
Zoo Pass
Rock Climbing
Indoor Skydiving
Ballet Tickets
Concerts
Disney on Ice
Sporting Event Tickets
Comedy Show Tickets
Airplane Tickets
Cruise
International trip
Student Educational Travel Tour
Waterpark Passes (indoor ones are great for Christmas break)
Music Lessons (piano, guitar, voice, whatever)
Parent Date Cards
Science Museum
Art Museum
Children Museum
Fair Tickets
Amusement Park
Disneyland Trip
Disneyworld Trip
Restaurant Gift Certificates
Ice Skating
Laser Tag
Summer Camp
Hotel Stay Near a Close City
Pottery Classes
Food Tour of Your City
Swimming Lessons
Ski Lift Tickets
Massages
Theater Passes
Trampoline Park Passes
Sporting Event Tickets
Subscription Box for Something of Interest (we love Little Passports boxes)
Language Lessons (we love Lingo Bus)
Photography Lessons
A New Movie and a Box of Popcorn
Membership to a Community Pool
Crayola Experience (if in your area)
Lego Experiences (if in your area)
Local Factory Tours
Local Day Trips
Voluntourism Trip
Charity donation in their name
Addition to College Fund
Fishing Boat Charter
Whale Watching Tour
Aquarium Yearly Pass
Tutoring
Space Camp
Out School Classes for Extracurriculars and Homeschooled Children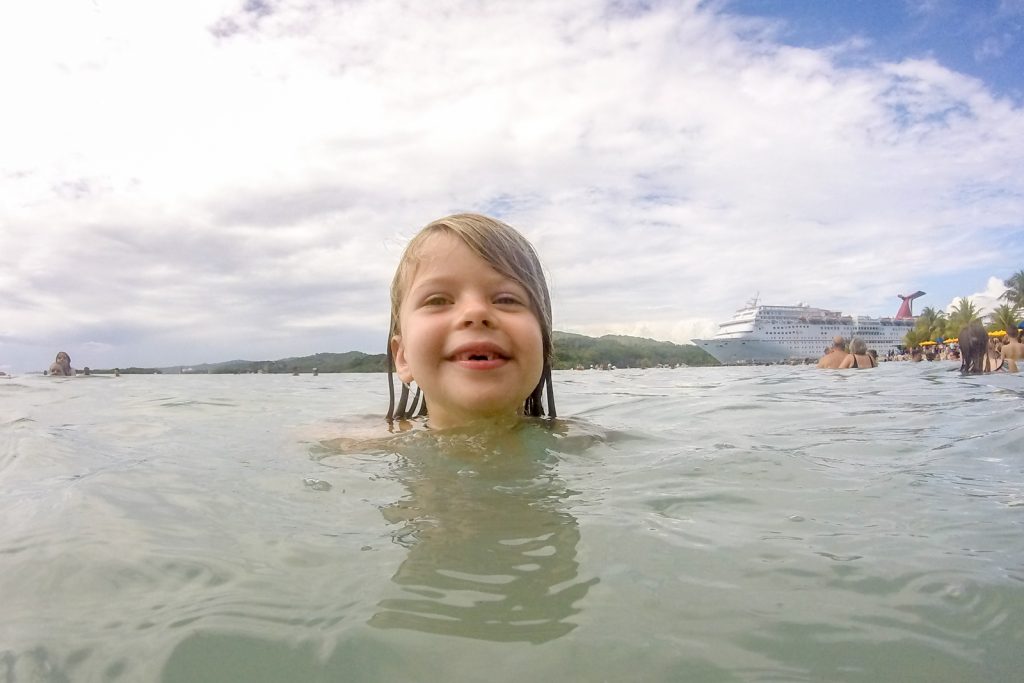 I love this list. It is so versatile and you can find a gift for everyone on your list. Grandparents, kids, parents, teens, singles… it doesn't matter because everyone can benefit from making memories instead of collecting things.
Have you ever been gifted an experience before? Which was your favorite?
Pin to Pinterest & read later