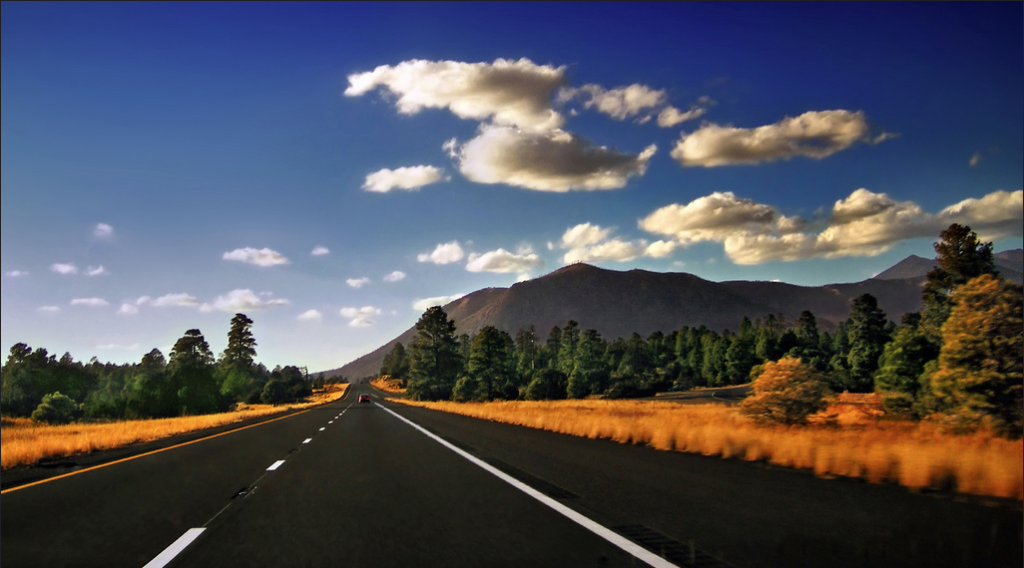 Photo via Flickr user Nicholas A. Tonelli
As much as I am all about making things easy for me while road-tripping with my kids and promoting as much peace and quiet as necessary, I also am a big believer that the least amount of screen time is the best thing for little growing brains. And I would also like to point out that road trips are a great bonding time for families. You are forced to spend an extended amount of time together in one vehicle and there are many things you can do to enhance the time you have together and even make it enjoyable and create lasting memories. These all involve encouraging young kids not to watch the built in DVD players or play on iPads and encouraging teens to put down the smart phones.
Here are five tips for a screen-free road trip that promote learning and quality time together as a family:
Listen to uplifting music. This may be harder when you have teens but listening to music as a family can be really fun. We like to load our phones with full soundtracks of musicals such as Wicked, Les Miserables, Phantom of The Opera and Annie. Not only are we enriching their brains with good music but it's enjoyable and passes the time.
Play Games. This is just a given. We played games with our families growing up and now we get to do them with our kids. There are many printable you can find for fast-food bingo, but there is also lots of on the fly games you can play without having to prepare before hand. We like to play the alphabet game with our pre-schooler where we go through the alphabet trying to find one letter at a time on signs while we are out. The license plate game, iSpy and the animal game are other favorites that come to mind.
Bring lots of books and picture books, and let them rotate through them. This usually keeps my little ones quiet for awhile and as we all know reading books should be encouraged whenever possible.
Listen to books on tape. Pick out a few classics that you think your family would enjoy and pre-load them on your device and you will be surprised at how much they listen and enjoy this activity while on the road.
Encourage them to look out the window and see the world. Point out interesting sights you pass, engage your children about the colors you see, and show them that there are more important things to be seen in real life than on a screen! This is an amazing gift to give your children to teach them to notice the beauty of the world around them.
What are some things you do for your children to encourage less screen time in the car and more family bonding?