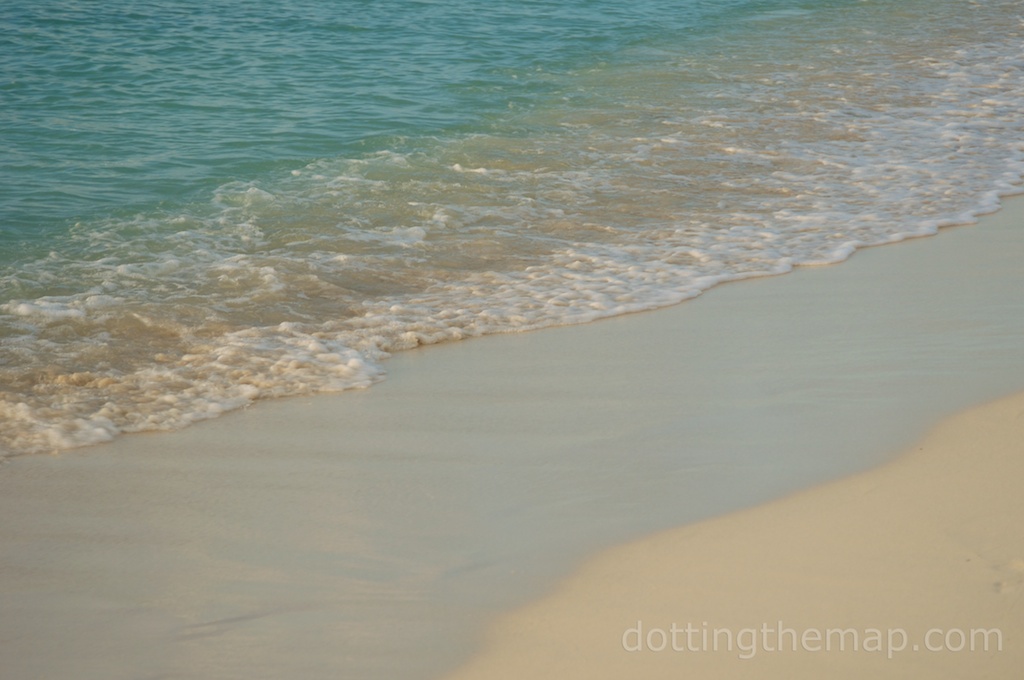 Aruba was amazing. It was everything I was hoping and dreaming for, for our first ever family vacation to the Caribbean. The sand was soft and white, the weather was toasty, and the ocean was warm and inviting.
When I set out to plan our dream beach vacation for our family, there were a few things I was looking for in a destination. I didn't want our hotel to be forever away from the airport, I needed it to be little kid and baby friendly, I wanted safe and I wanted easy. Aruba most definitly met our expectations.
Here are the five reasons we loved Aruba:
1) The water was not only drinkable but delicious! Aruba has some of the best water in the world thanks to their desalination plant that is a by-product of their power plant. When traveling with little kids who often drink bath water, and you need water for baby bottles, water bottles, and tooth-brushing it's so comforting to know the water is safe!
2) The island is small. Aruba is only 19 miles long, which means 45 minutes after landing (going through customs, picking up your luggage, and hailing a taxi) you are checking into your resort. So nice when you have been on three airplanes that day and are dragging three tired children around.
3) It's beautiful. It was everything I dreamed it would be. 80 degree temperatures with a constant breeze, warm water temperatures, soft white sand and turquoise seas.
4) Everyone is very friendly and they speak English. Aruba is known as the friendly island. They all speak four languages fluently and English is one of them. They also widely accept US currency. It makes for an easy and seamless vacation.
5) It was safe. Never once did I feel uncomfortable and nervous about my children's safety. It probably did help that we stuck mostly to the resorts (next time I think we would like to rent a car to explore), but even with the taxi drivers and at one point I ventured to a strip mall to get a sandwich for Reid and me and the streets were packed with tourists at night.
There is definitely a reason that Aruba is the most re-visited island in the Caribbean. We had an amazing family vacation and will be returning sometime in the future.