Dollywood in Sevierville, Tennessee might arguably be our favorite thing about visiting the Great Smoky Mountains. While we absolutely adore the beautiful scenery, majestic mountains, and stunning waterfalls on trails and hikes. What we really seem to never get enough of is all things Dolly Parton. We love Splash Country something fierce, get way excited when we get to spend a night at the DreamMore, and can't sleep for days when we know a visit to Dollywood is coming up.
I also must mention at this point that right by the turn off the highway into the street by our house there is a permanent Dollywood billboard that changes seasonally so my kids are always in the know about what is up and coming at Dollywood or Splash Country. When the Dollywood Great Pumpkin Luminights billboard went up my kids about lost their minds. Especially the almost two year old who has recently discovered the word pumpkin and says it with glee every time he sees or even thinks of one.
I will say that we are huge Disney fans but Dollywood is a close second for us. It is very disney-esque in the fact that the park pays attention to details and is very focused on the customer experience. The Dollywood Great Pumpkin Luminights did not disappoint. And I must say that if you are thinking of visiting Dollywood or The Great Smoky Mountains that Fall is arguably the most ideal time to come. The leaves are changing, the air is crisp and cool but not cold with plenty of sunny days left to enjoy and the rainfall is low. So with this setting we headed into what became our favorite trip to Dollywood yet.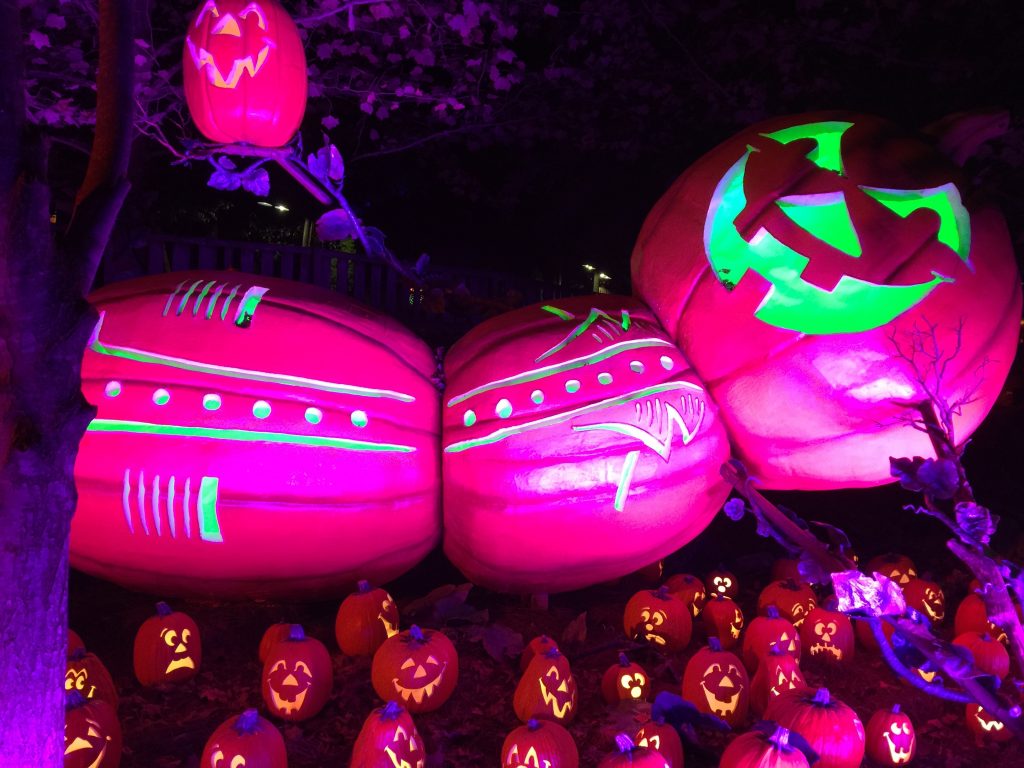 The new Fall feature Great Pumpkin Luminights is new as of 2017 and from the sounds of talking to Dollywood marketing and public relations that it is not going anywhere next year and in fact will just be larger and encompass more of the park. The Great Pumpkin Lumights featured thousands of glowing pumpkins and several hundred hand carved jack o lanterns. It was a fun sight to see! We went through the area when we arrived around 4 pm as suggested and were excited to come back through at night. We were also advised to avoid the hours of 7:30 to 8:30 at night because it becomes heavily trafficked and is hard to move let alone enjoy the experience. Because of this we planned to enjoy the park and then come back through for one more ride on the Fire Chaser and then back through Timber Canyon as we left (which was close to 10 pm since we stayed until the park closed).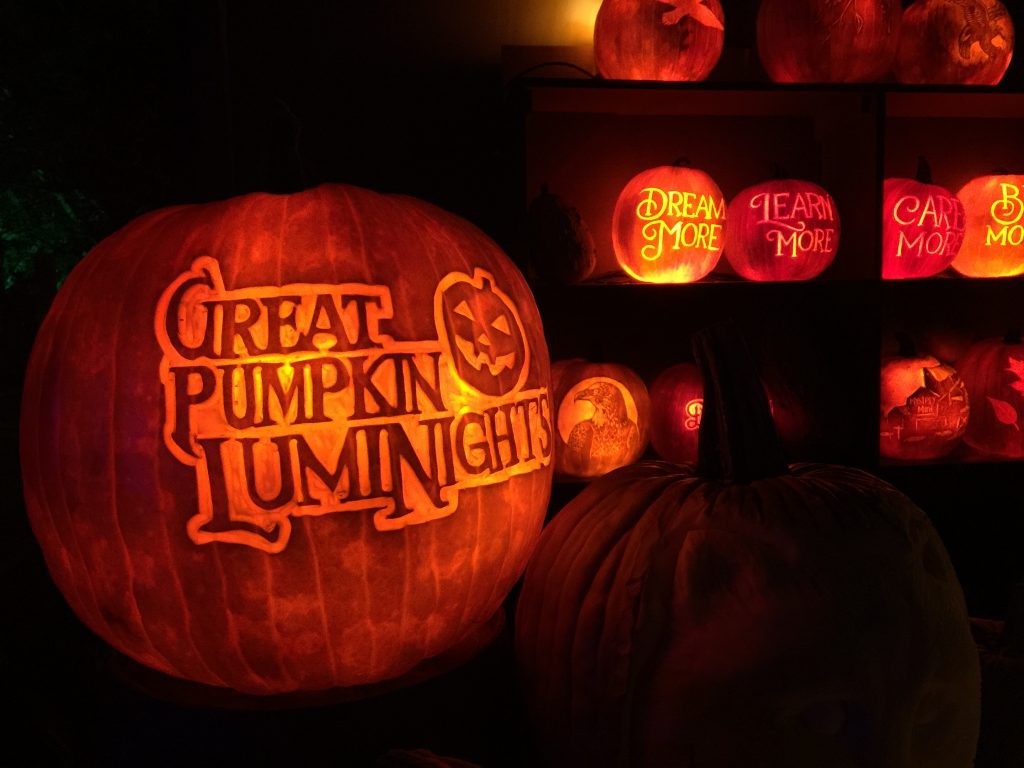 By this time the crowds were gone and we were really able to enjoy the lit up pumpkins and fun creatures such as cats, spiders and ghosts crafted out of pumpkins both real and plastic. There were also a lot of fun photo opportunities and props and scenes set up along the way. The kids enjoyed the children's glow maze and we enjoyed watching a master carver (didn't know that was a thing!) carving pumpkins earlier in the day.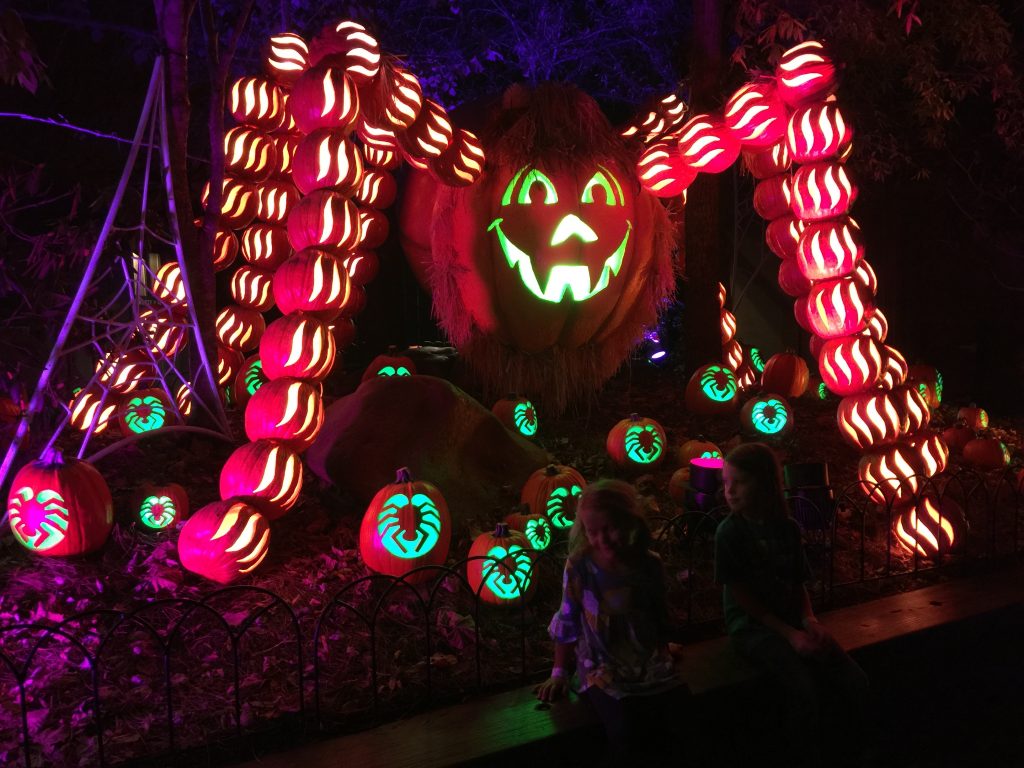 All in all visiting Dollywood and seeing the Great Pumpkin Luminights really added to our Fall season and we look forward to doing it next year!