This post contains some sponsored content, but the writing and opinions are all my own.
Fall is my absolute favorite time of year. I just love Fall, especially now that I live in the South. The air is cool and crisp, the beautiful trees are turning a myriad of rich colors and my spirits lift just thinking of the upcoming festivities and holiday seasons. It really does bring about so much happiness. Because of all this happiness, I feel like it calls for a celebration. Here are my five favorite ways to celebrate the Fall Season:
1. Visit a new place to view the Fall colors. Of course my number one way to celebrate the Fall season will include some form of travel. Fall is my absolute favorite time of year to travel. The prices are generally cheaper, the weather is cooler and there are less crowds. A jaunt to the mountains to take in the changing of the trees and scenery is a must. I of course will suggest the Great Smoky Mountains because it is close to my residence (and it's free!) but we also have so loved visiting Park City, Utah in the Fall. Anywhere where there are mountains and trees you can't go wrong with.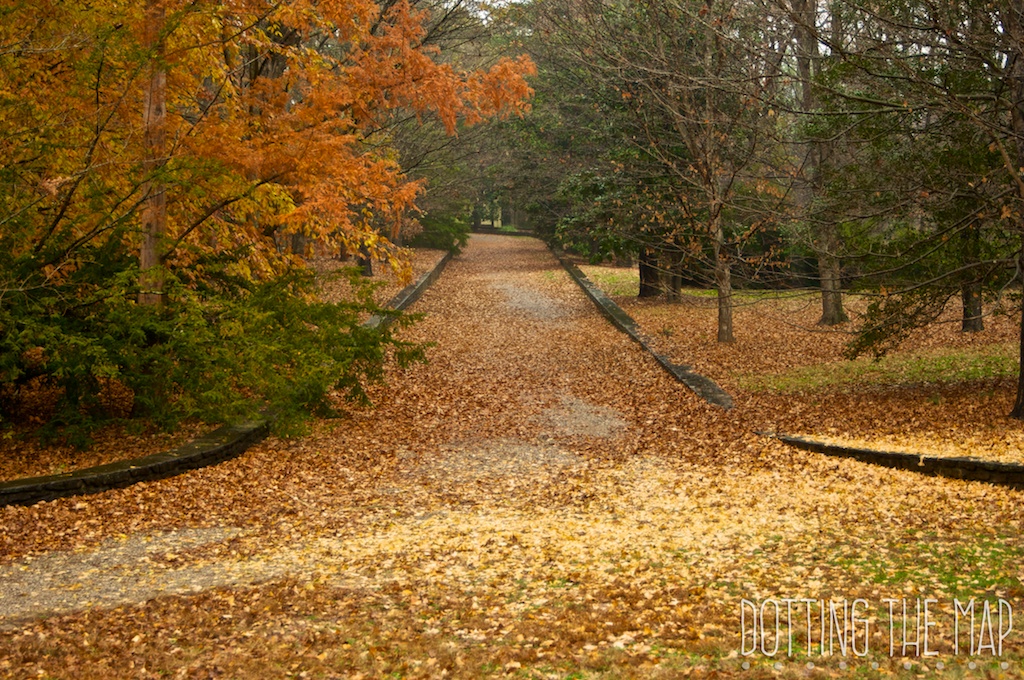 2. Decorate your house with fun and exciting Fall decor. I love a creative wreath on a front door that screams come on in and by the way it's Fall! Plus the kids will also really enjoy getting out the pumpkins, flower arrangements and helping make the home festive. Here are some of my favorite Fall decor home ideas this year: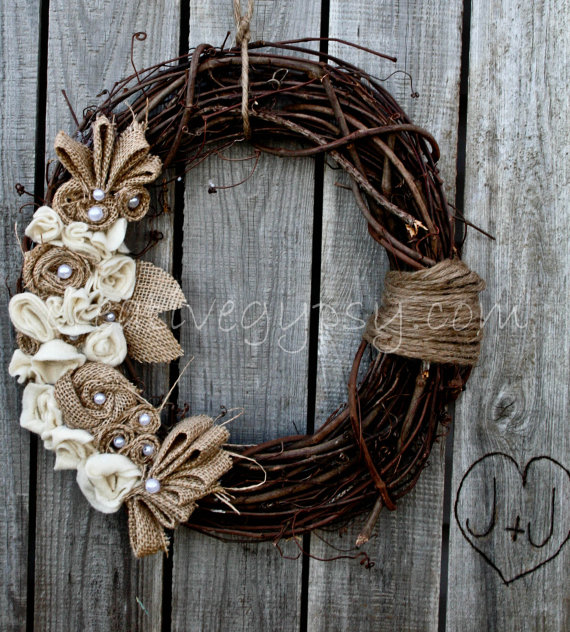 Love this Rustic Burlap Lace Wreath from Creative Gypsy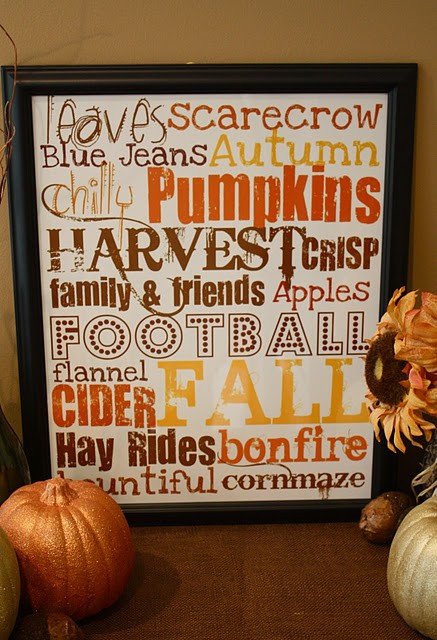 Free Fall printables to decorate your home from Money Saving Mom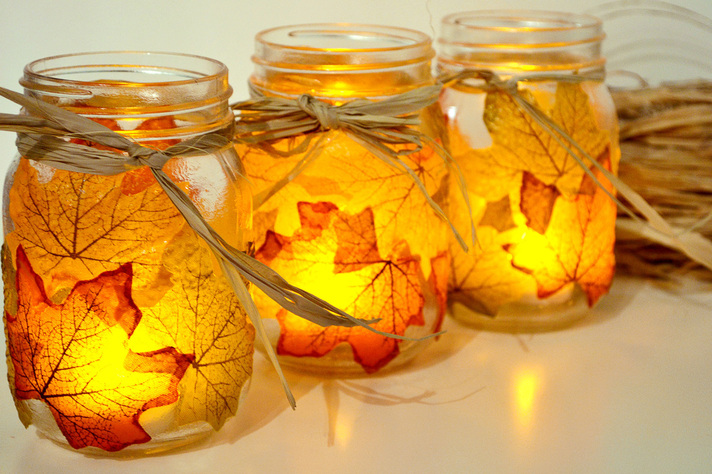 A fun craft to get the kids involved in: leaf mason jar candle holders from Spark & Chemistry
3. Buy a Fall candle. Now that your house looks amazing with all the Fall decor, and you've visited the mountains it's time to make your house smell like Fall. We tried out two different candles this year and we loved both scents. I loved that they weren't the overly traditional Fall scents fused with pumpkin. We tried Spice Market by The Walnut Avenue and Sage and Thyme Market by Glade. They smell amazing and really do capture the essence of Autumn. After a good scrub of the house, some fall Decor and lighting up the candle we were in Fall heaven.
4.  Bake up some delicious Fall inspired treats. Grab a cozy sweater, some comfy boots, turn on some College Football and get to cooking. It will instantly lift up your mood. These are some of our favorite recipes to bake and cook in the Fall.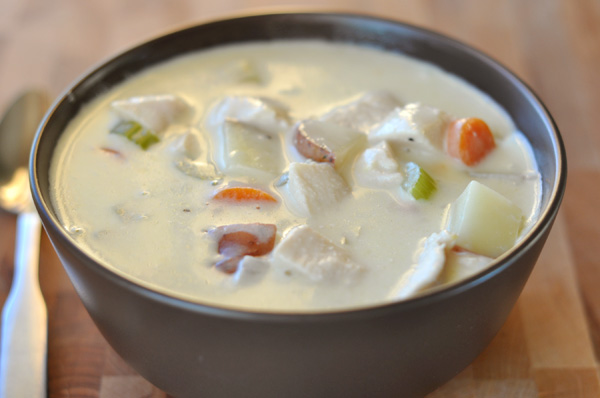 Cream Cheese Chicken and Vegetable Soup from Mel's Kitchen Cafe (aka our favorite soup ever)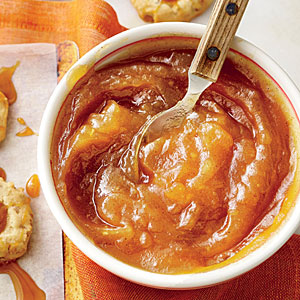 Easy Apple Butter from Southern Living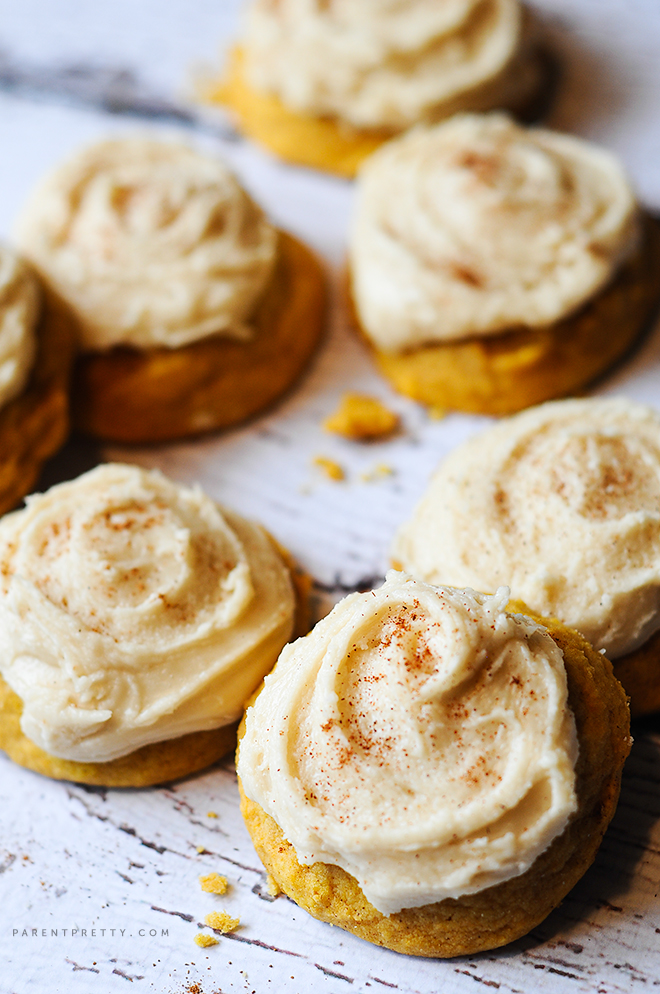 Melt in your mouth soft pumpkin cookies via Parent Pretty
5. Invite friends over for a cozy get together. Your house is clean and smells great, decorated for the season, you are relaxed from your recent trip to the mountains, and you have just cooked up some yummy Fall inspired food. It's the perfect opportunity to gather the ones you love and enjoy some quality time together.
What are some of your favorite ways to celebrate the Fall season?