Vancouver Hotel Review: St. Regis Hotel
Sometimes you stay in hotels that are just a place to lay your head at night. Sometimes you stay in hotels that you want to spend as little time as possible in. And every once in awhile you stay in a hotel that goes above and beyond and seriously wows you. That is what happened when we stayed at the St. Regis Hotel in Vnncouver, British Columbia.
At first it looked like any normal boutique hotel. Chic, modern but inviting and friendly. But then you start to peel away it's layers and you see that it's not your normal boutique hotel.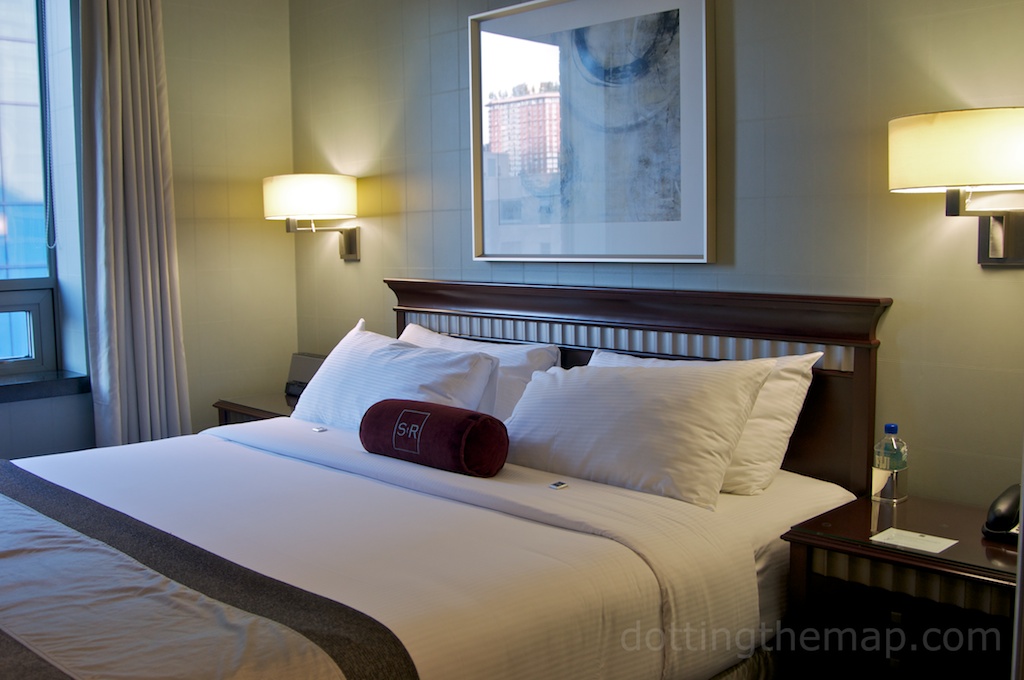 First off, that bed looks wonderful right? I wouldn't know I didn't get to sleep in it. ToddlerTravels claimed the king sized bed and I slept on the pull out couch. That happens more often than I care to admit. Second off see that bottle of Fiji water located next to the bed? Complimentary. Yes, you read that right. No $4.75 charge here like normal hotels.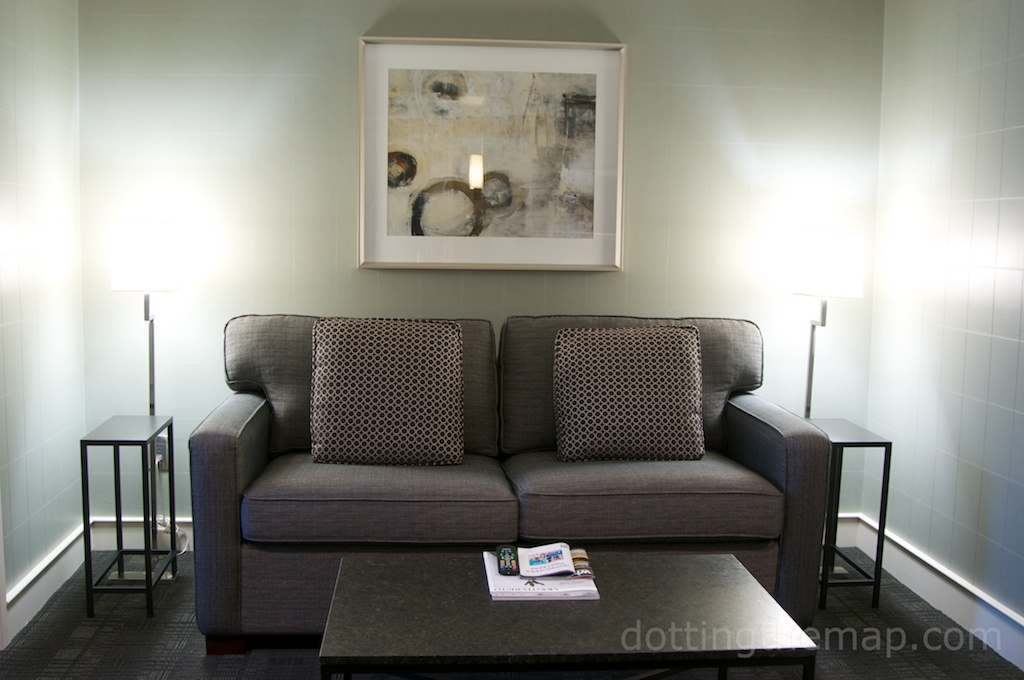 Here was my bed. Probably not as good as the plush king sized bed but it did it's job. Loved that we had options though. It was a great place to utilize the free wifi and tweet and catch up on emails. It really irritates me when hotels don't give you free wifi these days. It's not 1999 people. Thank you St. Regis for being on board and giving me a great workspace.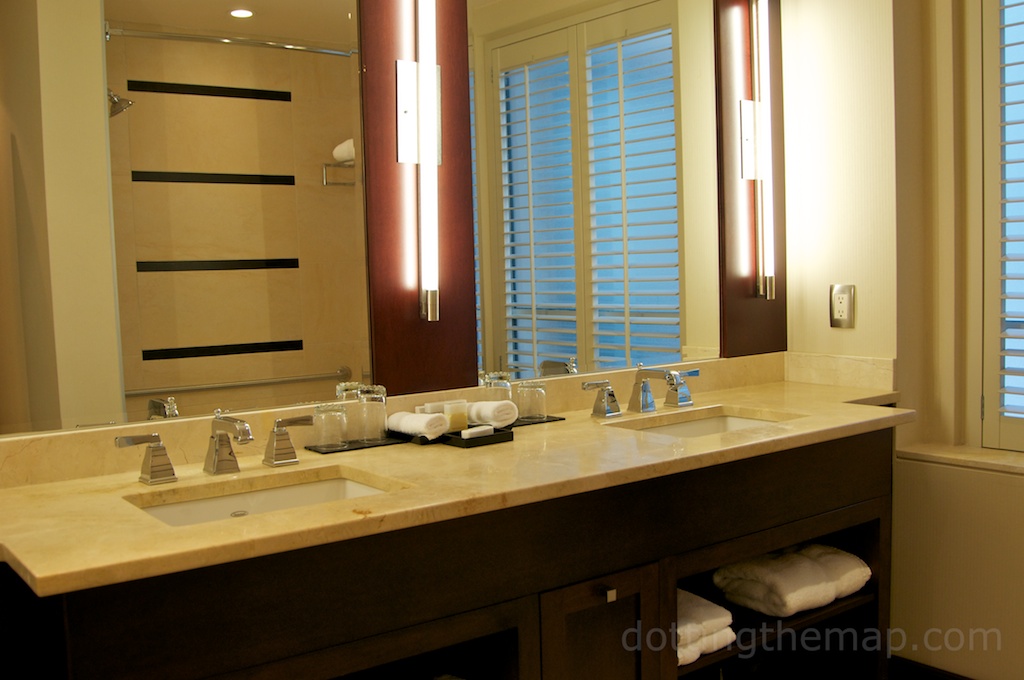 And two sinks so I don't have to battle it out with a 2 year old or a husband to brush my teeth at night? I'll take it. Very lovely and large bathroom.
And the best amenity of all? Cooked to order breakfast in a lovely dining room every morning completely complimentary. And it was delicious. ToddlerTravels and BabyTravels approved. And they are our toughest critics.
The only downside is the rooms are a bit small and we had an executive suite. It was a bit of a squeeze at times, but the amenities, location, and beauty of the property completely made up for it. I would pack up my family and stay there again any day.
* St Regis Hotel in Vancouver hosted us at their property but my opinions are my own.