Park City Hotel Review: The Chateaux at Silver Lake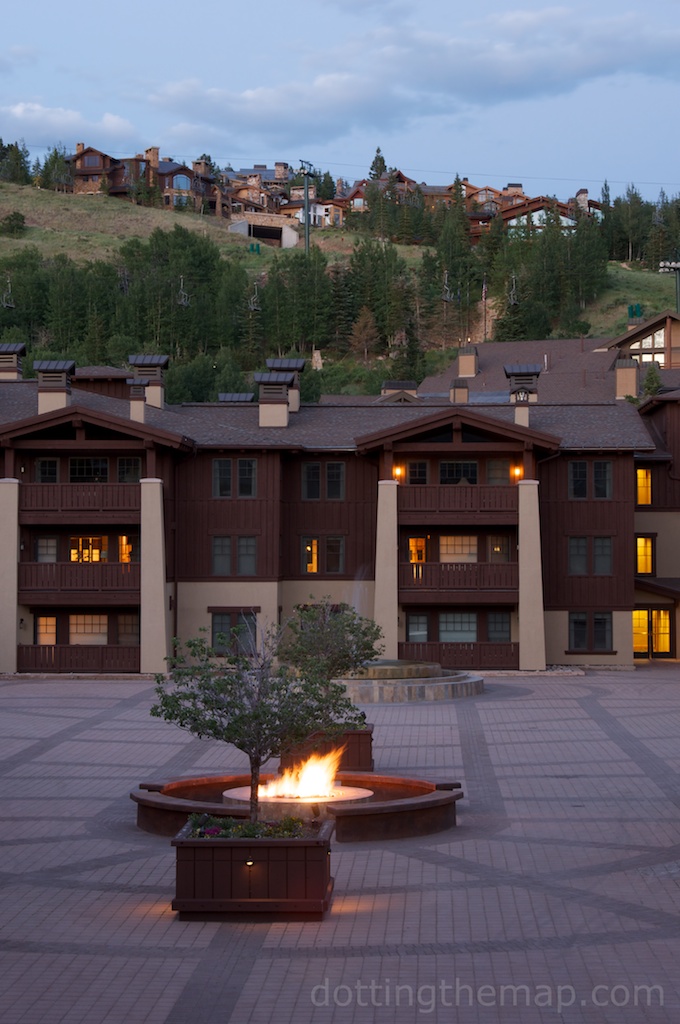 As part of our Park City project we are reviewing several hotel properties in Park City to bring you the best of the best of Park City hotels. Recently we had the opportunity to stay overnight at The Chateaux at Silver Lake which is right across the street of the lovely Stein Eriksen. This hotel is a 3 diamond rated hotel and is very welcoming and comfortable and perfect location and accessibility to Deer Valley which is right across the street.
ToddlerTravels was beyond excited to be going back to the mountains. I really think mountain vacations are bigger to her than Disneyland (oh I hope so). She knew there would be swimming, exploring and of course treats.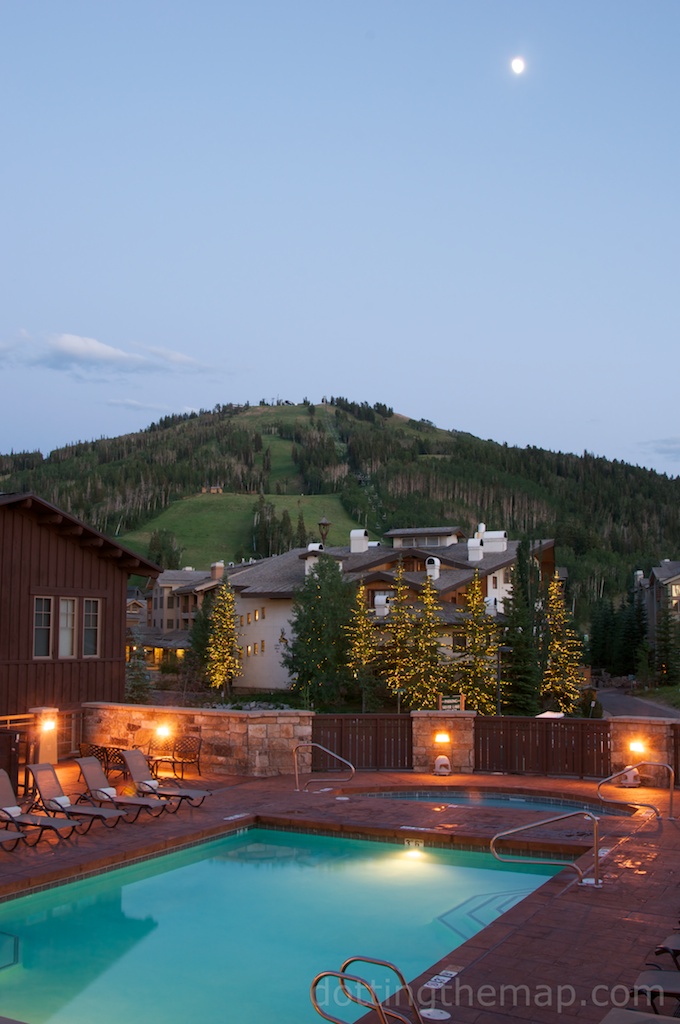 Her dreams came true the second she saw the pool off our balcony. Yes, this pool was every bit as perfect as it looked.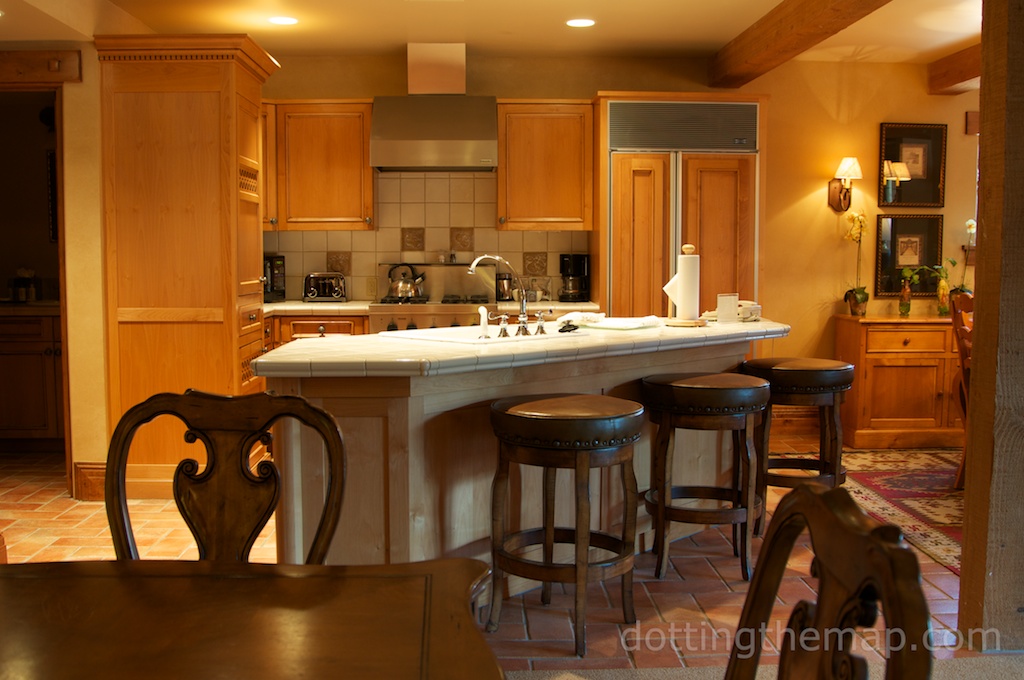 We stayed in a luxury one-bedroom suite which again just like Stein Eriksen, nicer than my kitchen at home. Doesn't this look like the perfect place to whip up a snack after a long day of skiing or reconnect with loved ones after mountain biking? So beautiful and spacious.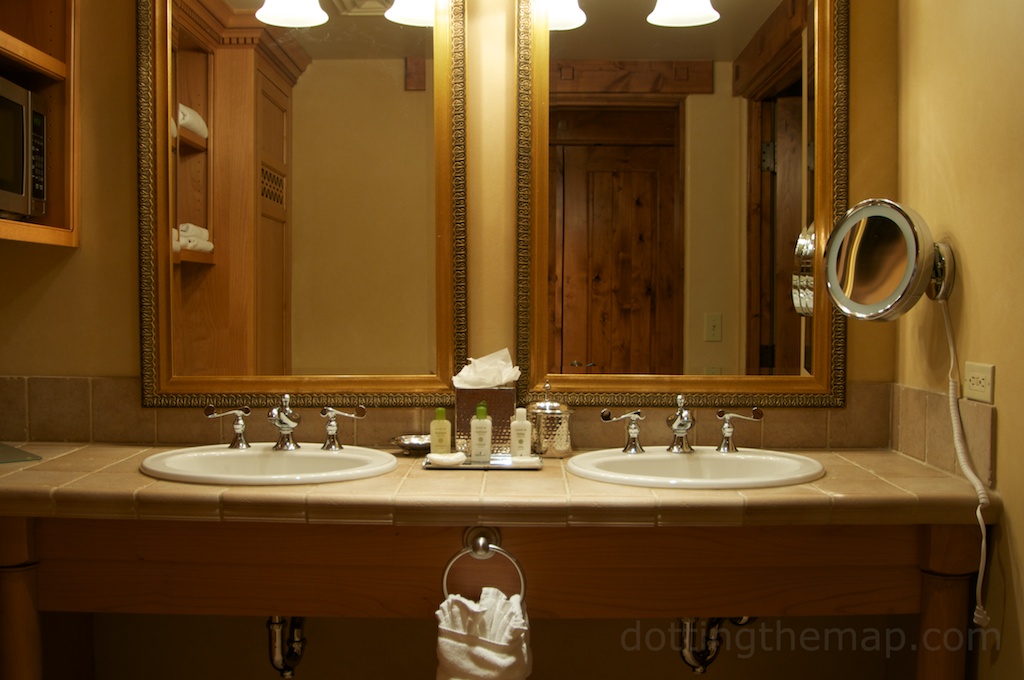 A dreamy and comfortable bathroom with lots of room for two adults and two squirmy babies.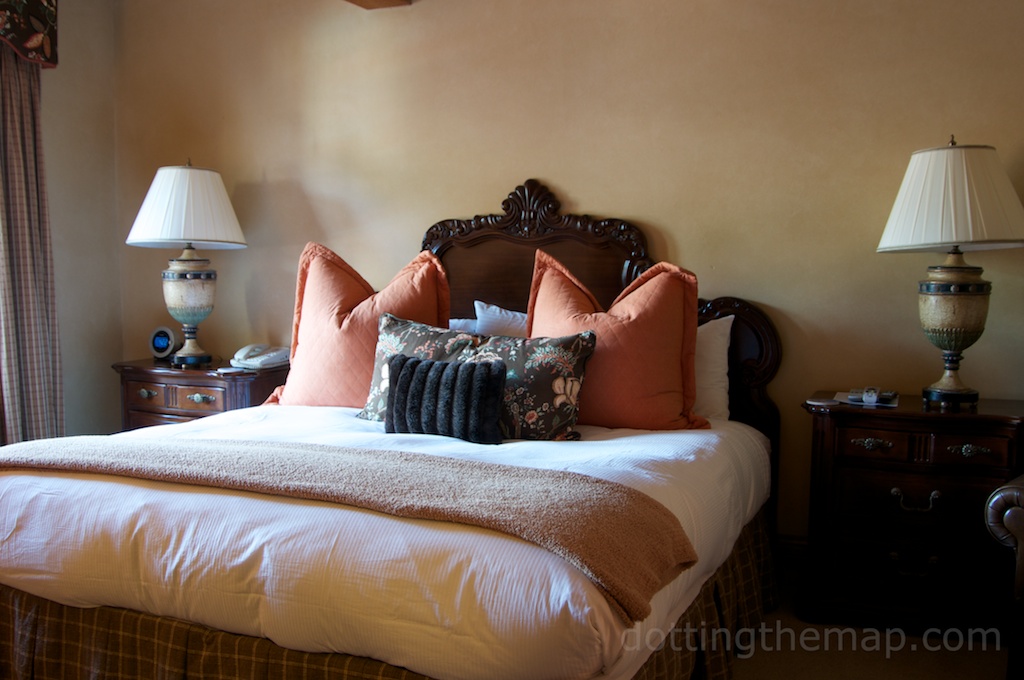 This bed was so comfortable that I melted into a tired stupor the second I entered it and was drug out in the morning by an over-excited two year old to swim, which I begrudgingly obliged. I think I could have stayed in this bed and slept for three days with no complaints (from me).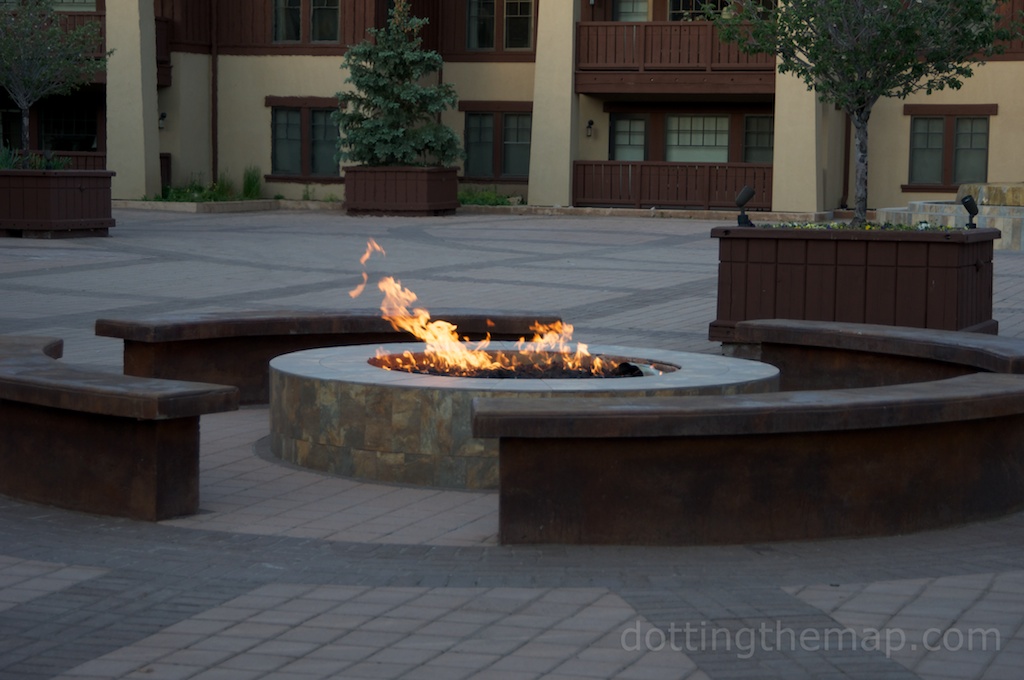 I love this picture of the fire pit in the middle of the courtyard at The Chateaux at Silver Lake because first off the courtyard was easily my favorite feature of the hotel (it's on the second floor by the way- cool!), but also I sent Reid and ToddlerTravels down to swim as I was tucking BabyTravels all snug in her little baby crib.  I would periodically open the balcony door to wave and ooh and awe at ToddlerTravels jumping into the pool to her daddy's readily open and awaiting arms. At one point I went outside but couldn't find them anywhere and thought they must be on their way back. I looked out the other window and saw that the fire pit was ablaze in all it's glory (s'mores anyone?) and saw two people snuggling really close next to the fire. Upon further inspection I realized it was Reid and ToddlerTravels and my mommy heart melted into a little puddle all over the floor. It was beyond adorable and endearing. This is why I do this. For moments just like that.
*The Chateaux at Silver Lake hosted our accommodations but opinions are my own and are not influenced or bought.