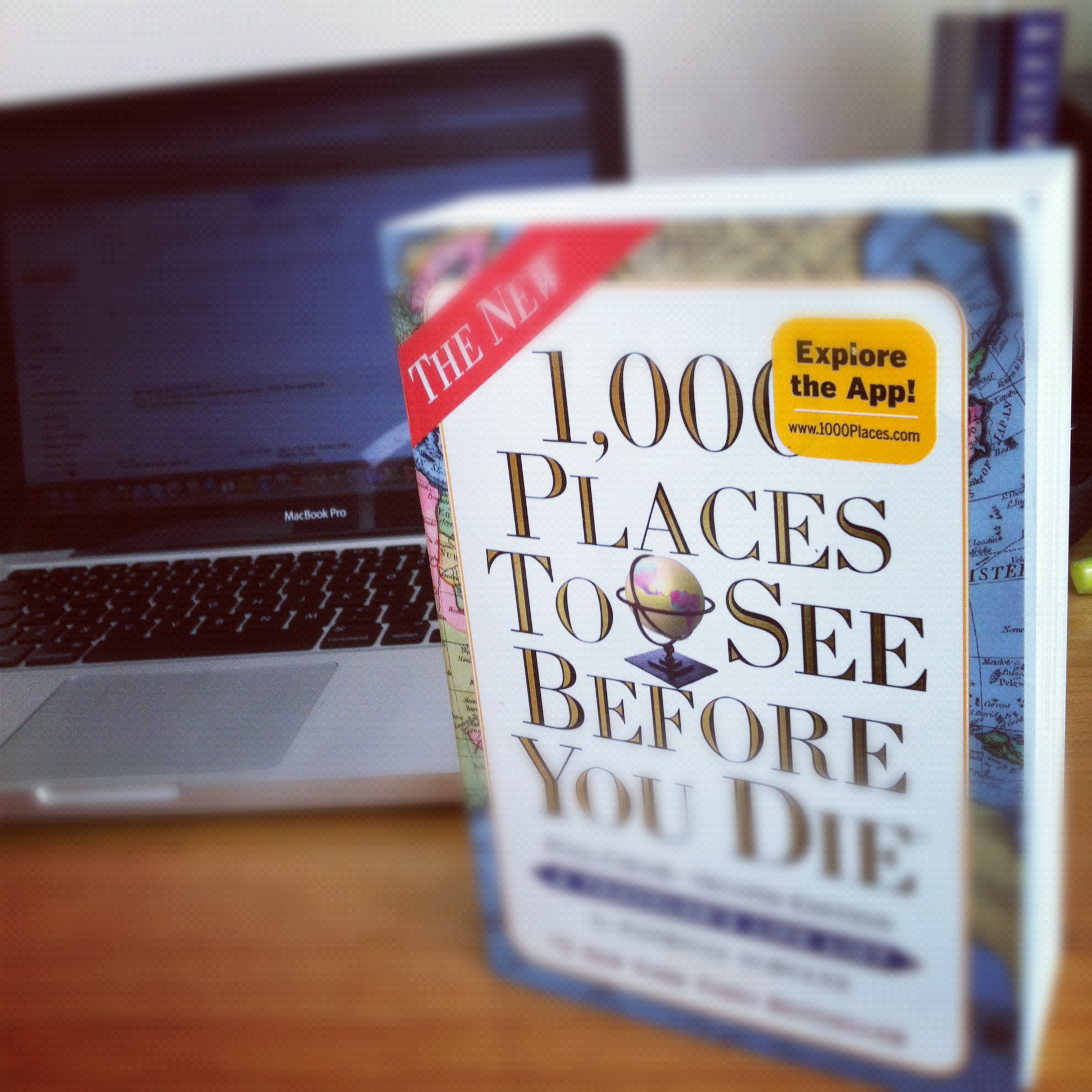 I got the incredible opportunity to review a book this week by New York Times best selling author Patricia Schultz. The title of the book is 1,000 Places to See Before You Die. Maybe I'm a nerd, but I spent a good couple of hours pouring into this book and highlighting places to add to my list. Ahh yes my list. Have I told you about this? It's a bucket list of places I want to go to so this type of book definitely caused some damage to that list. I have been to a few of these places but there are so many that my head started to spin and my bank account started to weep.
I love that this book not only tells you where you should go and why but it also offers recommendations on hotels, restaurants and when the best time to visit these places are. It's almost a dream come true. Some of the places are more obvious choices like San Francisco and Rome, but it also has a lot of obscure and really detailed suggestions like Virgin Islands National Park and The Black Hills in South Dakota. There seems to be an entry for just about every country and region so if you are going somewhere this a great book to cross reference for must-sees.
The best part of this book review is I get to give away three of these books to my readers! I know you are just as passionate about travel as I am so I'm excited for you! THREE of you!
Two easy steps to enter:
1) If you haven't already Like my Facebook page! If you have already done this skip step 1 and go directly to step 2
2) Leave a comment and tell me something on your travel bucket list!
Giveaway will end on Thursday May 10 with winners announced Friday. In the meantime check out her website 1,000 Places and dream of all the amazing things this beautiful world has to offer!