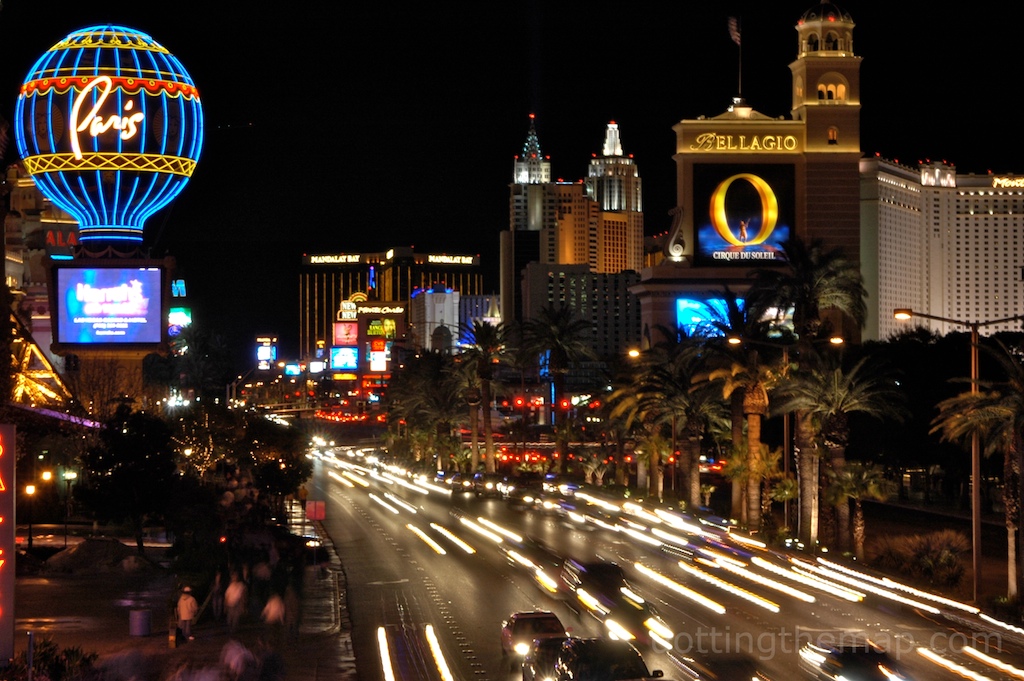 Las Vegas is a lover's paradise. What better way to romance your special someone then with a dazzling trip to Las Vegas this Valentines Day, where you can pamper and primp in first class spas and salons, then dine on some of the world's best cuisine, and relax in some of the best hotel rooms?
It's time to take a load off and relax and I've even done the hard work for you. All that's left is booking your trip, enjoying the sunshine, and spending quality time with the person you love most. Here are the top five best spa packages for Valentines Day:
Spa and Salon at ARIA Las Vegas Valentine's Signature Couples Massage
Light to deep pressure, this massage is designed specifically for you.  Consult with your massage therapist to create a custom full-body massage, focusing on particular areas to provide stress relief, ease tension, or just "get the knots out."  From February 9 to 16, this treatment will include special Valentine's Day gifts: signature sandstone scrubs, two signature lotion bottles and a gift set of chocolates.
Cost: $185 or $270 (per person)
Time Length: 50 or 80 minutes
Spa Bellagio Las Vegas Sweetheart Manicure & Pedicure
Bellagio's Sweetheart Manicure and Pedicure includes a gentle exfoliation indulging Turbinado Sugar from Hawaii with unrefined Cocoa Butter, & pure spun honey. To sweeten your experience even further, a Cocoa Organic Mask treatment will be applied directly to the skin.  The hands and feet will feel an invigorating boost, leaving instant and dramatic results. Lastly, indulge in a soothing massage with a Chocolate Aroma, the ultimate Moisturizer, used to keep skin smooth and soft. This decadent experience is the ultimate way to enjoy Chocolate, guilt-free and is available for the whole month of February.
Cost: $75 (manicure) or $105 (pedicure)
Time Length: 50 (manicure) or 60 minutes (pedicure)
Grand Spa at MGM Grand Las Vegas Romancing with Stones Massage
A perfect way to enjoy the romance of the season. Combined with your choice of chocolate or rose massage oil, this treatment uses warmed smooth river stones to enhance deep relaxation and physical renewal.  This treatment can also be enjoyed with a special someone.
Cost: $140 or $280 (couples)
Time length: 50 minutes
Bathhouse at THEHotel Mandalay Bay Las Vegas Side by Side Bubalina Chocolat' Manicure and Pedicure
Rich in Vitamin C, this Bubalina Chocolat' manicure and pedicure can be enjoyed side-by-side and contains anti-aging benefits, promotes healing and rebuilding of skin.  A sugar scrub infused with rich chocolate gently exfoliates and leaves the skin feeling smooth, with a polished look and feel.
Cost: $60 or $110 (per person)
Time length: 25 or 50 minutes
The Spa at New York New York Las Vegas Cupid's Getaway Package
Combine all three express treatments below for only $150! This package includes 25-minute treatments for the Valentine's Massage, Express Love Spell Facial and a choice of a 25-minute manicure or pedicure.
Valentine's Massage
The irresistible aroma of Love Spell puts an enchanting twist on this classic Swedish massage.
Cost: $60, $105, $155
Time length: 25, 50 or 75 minutes
XOXO Soak and Glow
The invigorating scent of Love Spell fills the air as this treatment relaxes and rejuvenates along with a hydrotherapy soak paired with an express facial.
Cost: $90
Time length: 45 minutes
Be Mine Mani/Pedi
Enjoy the classic elements of a mini manicure and mini pedicure paired with a Love Spell aromatherapy soak, followed by an application of hydrating Love Spell lotion.
Cost: $75
Time length: 50 minutes