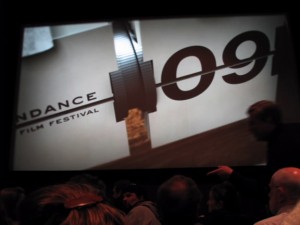 First, I'd like to thank Hilarye for the opportunity to post here on her fabulous blog, Dotting the Map, and welcome you to come visit me anytime over at my blog, Wise Ax
Although this is a travel blog and many of you read it because of the exciting and exotic locales, I wanted to write about a world-class event that happens yearly in our own backyard. Sundance Film Festival!
The 2009 festival just ended, but it's never too early to start planning for next year. If you are a Utah local, you can register to buy either a film package or individual tickets in the fall. Bookmark the website or sign up for the email alerts so that you stay on top of approaching deadlines (http://festival.sundance.org/2009/). The price of movies is only slightly more than you spent on the last big studio dud (any of you see The Love Guru?). At Sundance you get the chance to see documentaries and dramas from the U.S. and around the world, which in most cases will never make it to the big screen, especially in Utah.
The first year I went to Sundance, I ordered individual tickets. The advantage of buying tickets this way is that you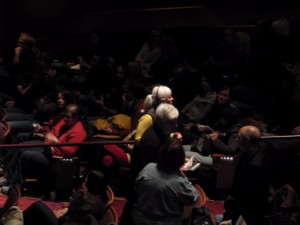 can buy exactly how many you want. The downside is that package holders get first pick, so you run the risk of movies selling out before you have a shot at them.
Once you decide to take the plunge and dive into Sundance, you should honestly ask yourself what type of experience you are hoping for. Are you hoping to rub elbows with celebrities or are you wanting to films that may never make it to your local Cineplex?
If you want to catch a glimpse of A-list (or B-list) celebs, you'll have to make the trek to Park City. As a stargazer, your strategy should include the following: see as many films as you can from the 'Premieres' category; brave the crowds on Main Street and frequent its many restaurants and coffee shops; and, most importantly, to really fit in and look like you belong, you should (1) wear furry boots and/or a furry hat (2) your sunglasses should be on at all times (especially indoors), and (3) continually be talking or texting on your cell phone (grip) Blackberry (independent film producer) or iPhone (Superstar!).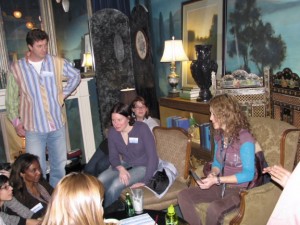 If you are more into the films themselves (as opposed to stargazing) then you'll want to check out the documentary and dramatic competitions. You'll get to cast your ballot on the films that are selected for the audience awards. Another thing to keep in mind is that you'll have a better chance getting into films if you see them outside of Park City.  There are screenings in Salt Lake, Ogden, and at Sundance ski resort. 
Finally, look for opportunities for informal get-togethers during the ten days that the festival is in town. Last Tuesday, Ondi Timoner, director of 'We Live in Public', spoke with a small group of locals held at the Beehive Tea House in Salt Lake City. The get-together was organized and advertised on social networking site Twitter (thanks again, @ghennifer). Ondi Timoner's film went on to win the Grand Jury Prize this year!
About the Author: Diane Hartford (@dianebhartford)is a data analyst who originally comes from New York. In her free time, she plays roller derby with Salt City Derby Girls, blogs at Wise Ax & the cumulative effect , enjoys all types of technical gadgetry, loves great food & wine, traveling, and music with a groove. She currently resides in Salt Lake City.