Ok so people have me a little freaked out. In only three short days I will be leaving on a cruise to the Bahamas. Yes I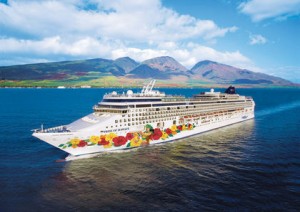 am very excited as this is my first ever cruise. But I keep hearing the naysayers talking about how whole cruise ships come down with the flu, or get salmonella or food poisoning- or my personal favorite about all the people who go mysteriously missing on cruise ships. If you know me personally at all you know I'm a person who gets anxiety and hearing stuff like that freaks me out a little. I keep telling myself it's only a three day cruise and I really won't be spending a ton of time on the boat.  My husband is really patient and telling me how good of a time we are going to have and that everything will be fine. So in keeping with the relaxed demeanor and to keep me excited not nervous-here is the breakdown of our trip:
We will be staying the night in Atlanta on the 22 and then taking an early flight to Miami on the 23rd
Possibly do some sight seeing in Miami during the day and board our ship around 2 pm. The ship departs at 5:00 pm. We will be doing a video boat tour, and then eating and lounging by the pool.
We will arrive at Nassau on the 24th where we will be taking a taxi over to the Sheraton for a property tour to do a honeymoon destination post, then the pirate museum and hanging out at the beach. Our boat departs at 6 pm.
On the 25th we will be porting at the Great Stirrup Bay which is Norwegian Cruise Line's own private island. Our plan is to snorkel and visit the lighthouse and take tons of gorgeous pictures.
Then sadly because all good things must come to an end on Monday we will be heading back to reality. Our boat docks at 8 am and we will likely be taking an early flight out.
My goals for this trip will be some very quality blog posts, a nice tan, a few extra pounds, and a good time with my husband. I've heard great things about Norwegian Cruise Line and I have no other experiences to compare to- so it should be awesome! If you have been on this cruise or these ports and have recommendations on what we do, or tips on cruises- please let me know!